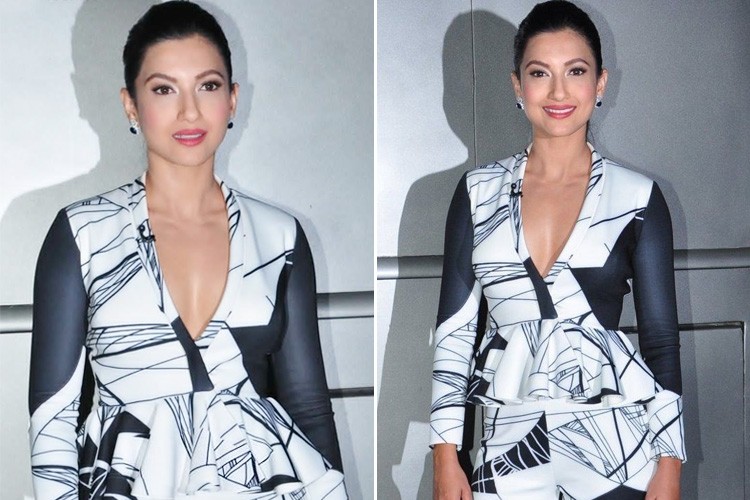 With lot of celebrities obsessing over the one of the most iconic work wear ensemble, Pant Suits have become a trend all over again. Their comeback this season has a huge twist with an all-new added vogue to it.
This rudimentary outfit has evolved beautifully with time, and now, and everyone wants to get into these sexy pants. With many designers doing the Suits, we have one of the most renowned couturier of the Industry, Shivani Awasty who had Gauhar Khan flaunt her ensemble recently.
[Also Read: Looks We Can Steal From Seductive Siren Gauhar Khan's Fashion Diaries]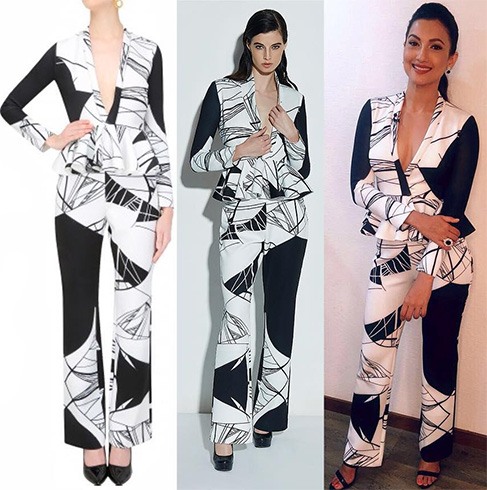 Conquering the look, wearing a monochrome printed peplum suit by Shivani Awasty for a recent movie promotion, Gauhar looked extremely versatile and elegant in this creation.
With an impeccable eye for detail, Shivani ensured the outfit didn't have too much happening on it and the geometry was justified.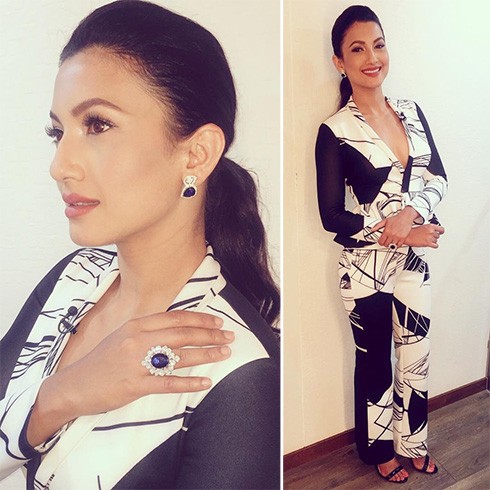 Perfectly tailored and patently lady-like, this outfit was among Shivani's Geometric print story and laser cut statement wear collection. Adding extravagance and boldness to the look was the very well designed neck-line, making the plunge just look perfect.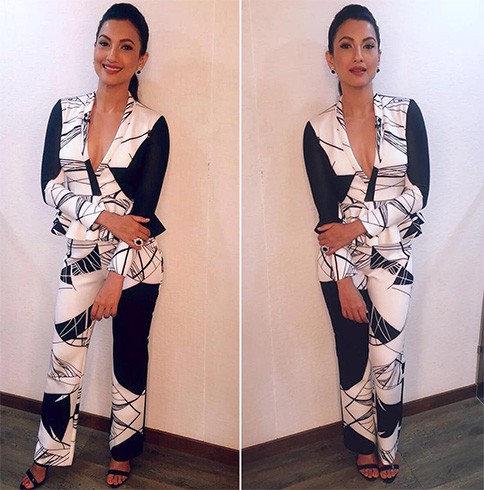 Shivani's unconventional designs have been popularized by many celebrities and we have picked a few of our favorites just for you.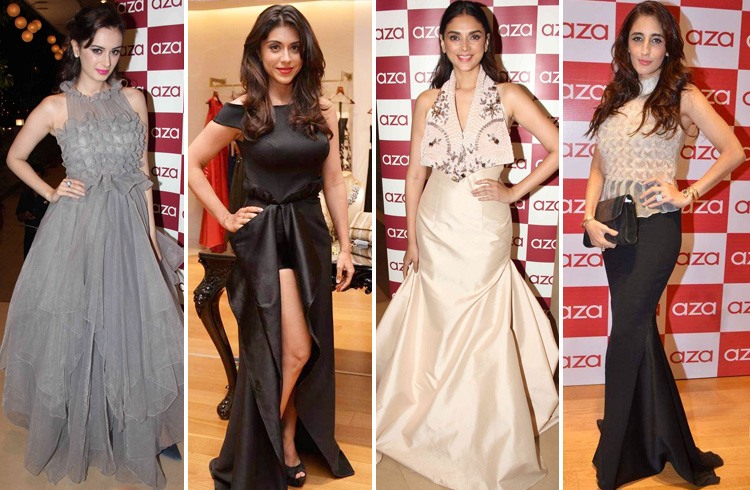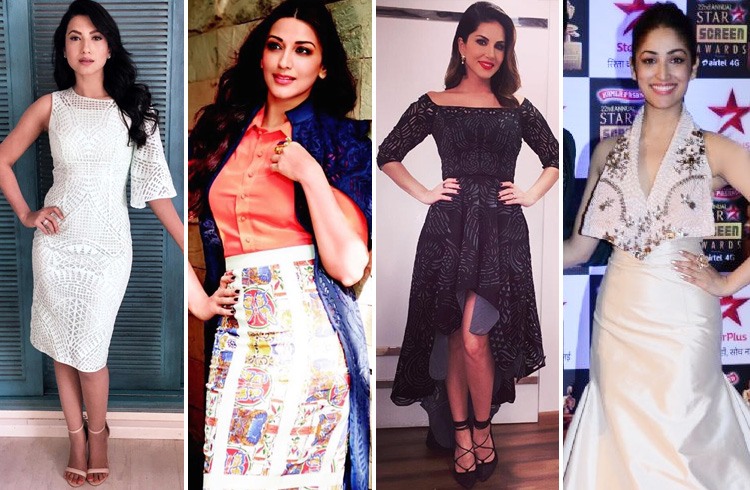 Love the design or the designer's work? Tell us in the comments below.
Images Source: instagram.com