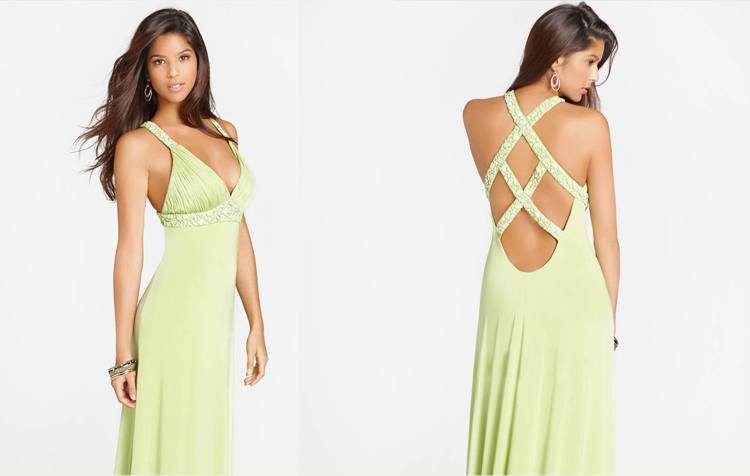 Imagine going to the dinner gathering, covered from top to toe, side- to- side and not looking glamorous? That shouldn't be your style statement to make, a very boring one that too. A little skin show to bring on the sensual touch and a sense of oomph naughtiness is allowed, but know how to carry the ensemble right! If you aren't comfortable flaunting the leg and thigh slits, opt for dresses that have low but decent cuts on them. Bringing back the trends of the 90s, when low cut blouses, crop tops and tunics were the norm, 2015 summers has seen a splash of them all, from the ramps to the streets, so why not on you? Here are ten trendy low cut ensembles that would not only make heads turn at the event, but would earn you plenty of accolades too.
[Also Read: summer fabrics]
Monotone and Low Cut
Corporate dressing and low cut official wear! Unheard of right, especially with the Indian scenario? Now here is your chance to show the boss your corporate sense of style, and girl, you get to flaunt the same with total confidence in monotone fashion!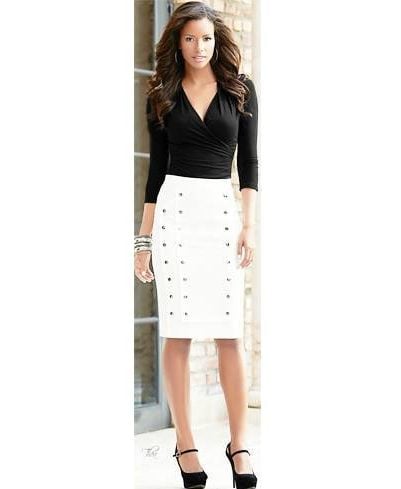 Shopping is Fun
When dressed right and comfortably that too, shopping can be a fun experience even when done solo. A V-Neck low blouseo with a pair of cigarette pants or trousers in cotton, can keep you cool through the sweltering experience whilst running around to buy what you want. Shop in style and earn your discounts too!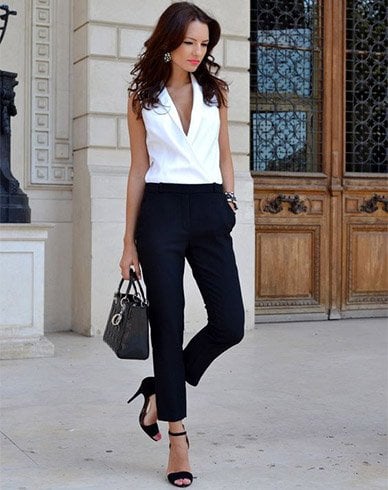 [Also Read: What to Wear on Summer Dates]
At a Girls Gathering Back Home
Why doll up to flaunt for no man around, when it is going to be only for the girls? But then why make dolling up for the men only? When with the gal pals at home, watch a movie, paint a few nails, talk about the latest shows and more, and slip into something that makes a statement yet provides the comfort you need.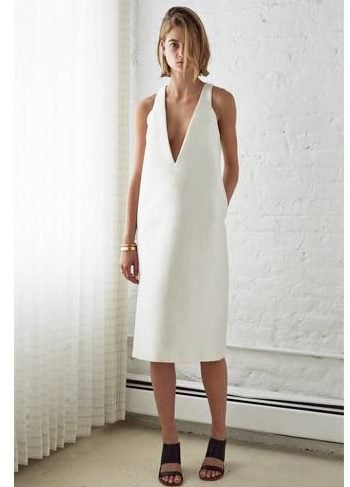 A sexy Romper for the Pool Party
Worried about the sun burns and the sun tans? Let that go for good and pick up a crazy print embossed romper for the summers, one that can be worn to the beach as well as at the pool parties.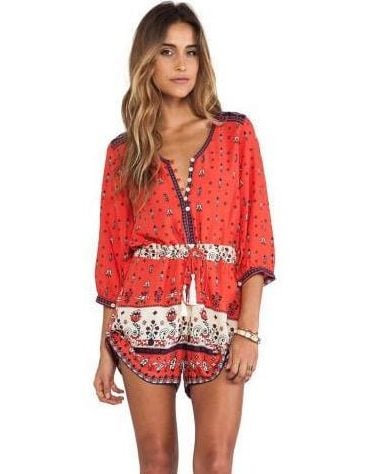 [sc:mediad]
For The Petite Bust
Petite built and yet would like to flaunt those curves? A low V Neck top in sheer satin with hot pants would be an awesome seductive number to stroll out in. Men around would swoon at the look, and the women would worship the diva in you!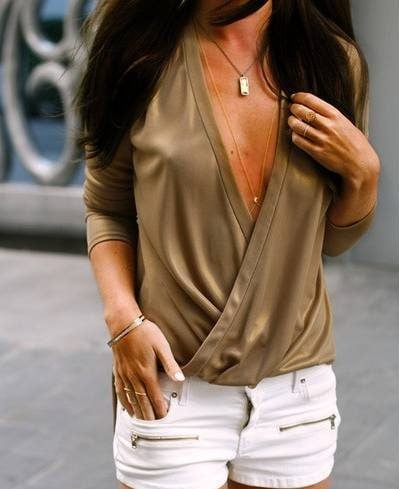 Low Cut Maxis for a Movie Out With Him
Dress to impress and keep him wanting you more, wear a low cut sexy self-coloured maxi dress for evening out at the movies with him. He would be charmed at your sense of self-confidence, more than anything else!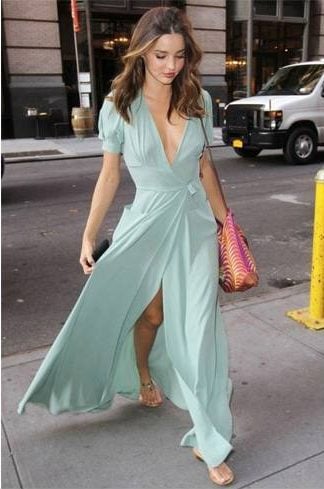 Hot Red Lace and Low Cut
Lace dresses with low cuts in front and made from pure cotton fabrics would be an ideal girl's night out wear to think off, especially in red! Burn the dance floors with the girls, shaking and jigging in the sexy red number!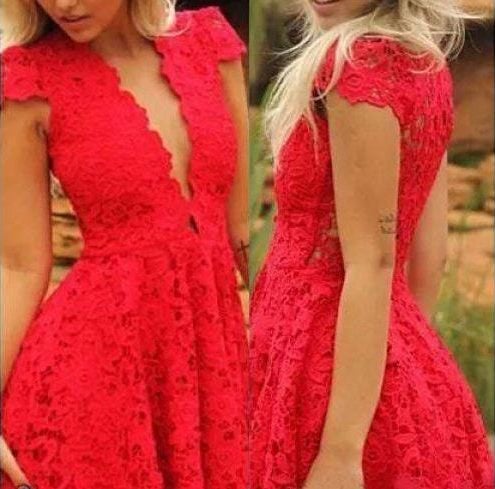 [Also Read: The Little Red Dress]
Bringing Back the Sexy Back
Flawless back and would like to flaunt the same, sans the hint of vulgarity doing the rounds? Opt for the low back cut top in white and a sexy maxi gown in pastel shades. Wear a backlace to enhance the effect for the onlookers to be hooked to!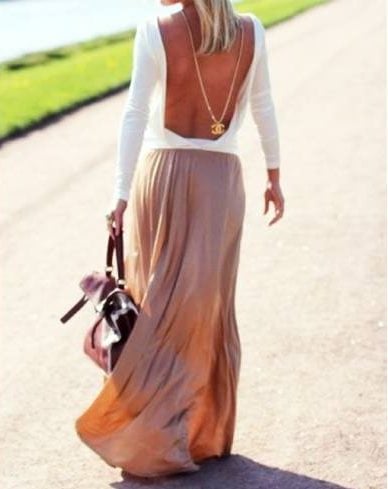 Low Cut Beaded Beauty for the Beach
Patterns and prints for the beach fashion 2015 is the trend these days, and with a beaded low cut beauty such as this one, the patrolling Baywatch officers at the beach would not want to let you into the waters alone, can't blame them, now can we?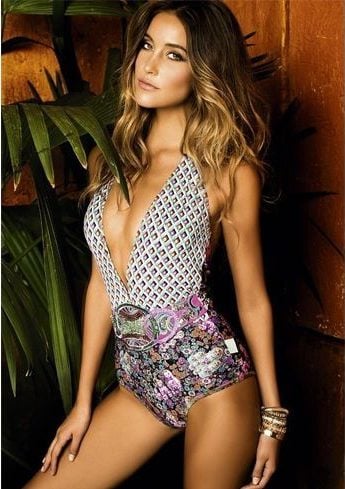 The All-white Low Cut Sensual Touch
Stir up the heat and notch up the oomph factor a little more this summer, going all-white! A low V NECK shirt with white ciggie pants and white heels should be your thing!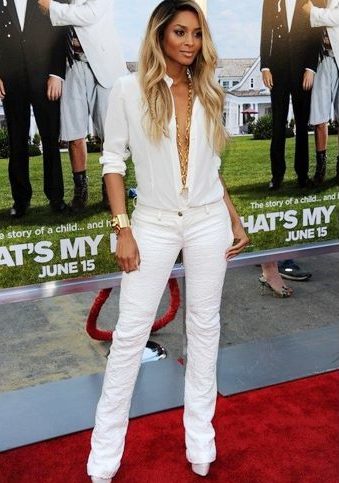 Are you impressed? Tell us what you think in comments.
Images Source: pinterest