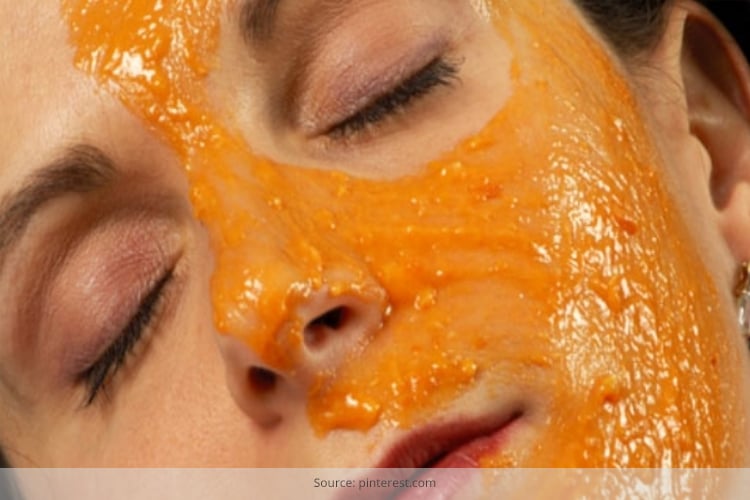 Also known as the 'angel fruit', papaya is an amazing fruit laden with all the good supplements for health. This nutritious fruit that is enriched with vitamins A & C is also an amazing beauty agent. In this post, I offer you top 5 papaya face packs that work wonders on the skin.
The papaya consists of an enzyme known as 'papain' that breaks down of proteins so it is also good for digestion. This 'Fruit of Angels' is laden with antioxidants and nutrients such as Vitamins B, C, flavonoids, carotenes and minerals like magnesium and potassium that help in hair growth and also soft skin.
[Also Read: Papaya Health Benefits]
Here are some top benefits of papaya for skin –
Papayais a fabulous anti-ageing product
The low concentration of sodium in papaya ensures hydration
Papaya smoothens the cracked heels
Papaya is a fantastic exfoliating agent
Papaya lightens any skin discoloration
Makes the skin feel soft
[Also ReadSigns Of Aging]
Here are 6 papaya face packs that work wonders on the skin –
1. Papaya with lemon juice
Take a piece of this Angel Fruit and mash it to make a smooth paste. Now add 10-12 drops of lemon juice to papaya and blend it well. Now apply it evenly on the face, skipping the skin around the eyes. Leave it for 20 minutes. The lime juice boosts the elements of papaya and makes it work fast on the face, lightening dark spots and acne marks.
2. Papaya with honey
Take required amount of ripened papaya and mash it. Add a teaspoon of honey and mix it well. You can use a fork to mash it quickly. Now apply the smooth paste all over your face and leave it for 15-20 minutes. Then rinse off the pack and gently pat dry. You can instantly see the difference. This pack works from normal to dry skin. It leaves your face glowing and hydrated.
3. Papaya and tomato
Mix tomato with papaya and it makes a great face pack, as it lightens the skin tone and reduces the dark spots on the face. Apply this pack on your face and wait for 15 minutes. Now rinse it off with water. Voila! You are now with glowing skin.
4. Papaya with avocados
Now take a piece of papaya and an avocado and churn it in a blender with water to make a smooth paste. Now apply this pack and leave it for 20 minutes and rinse it off with water.
5. Papaya with banana
Here is another great pack that you can prepare with papaya by adding a banana to it. Prepare the paste and apply it on your face and neck and leave it for 15-20 minutes. Rinse it off and see the difference.
6. Papaya and Sandalwood powder
Sandalwood is a common Indian face pack ingredient. All you need is to add papaya to your regular face pack and apply it to your face for 20 minutes. Repeat this procedure for 3 times a week to get smooth and glowing skin.
So here are the top 6 papaya face packs that work wonders on the skin. Hope this helps!