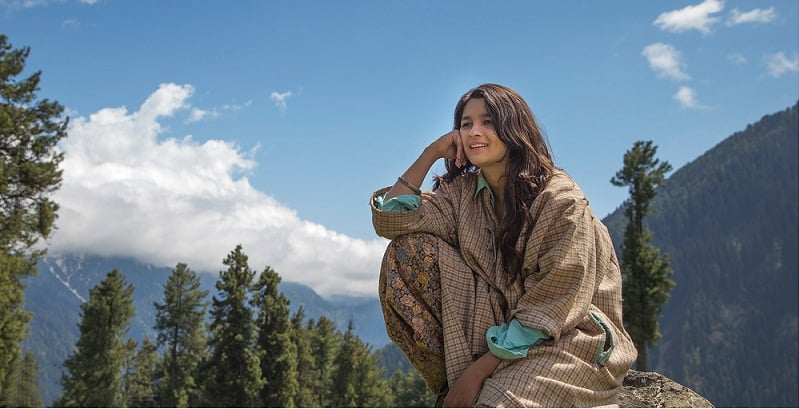 Let me just keep fashion at bay for a while and share this breaking news with my readers – Alia Bhatt makes her singing debut in her upcoming flick, 'Highway'.
Can you believe it? Even it was hard for me to believe it until I checked out the making of Sooha Saha song video, where Alia Bhatt takes singing lessons from none other than A.R. Rahman under the supervision of Imtiaz Ali. Only one and half year after her debut movie, 'Student of the Year', this star kid not only manages to bag a role in Imtiaz Ali's next but also convinces the Oscar legend, Rahman to give her a chance of singing on his music.
From a candy floss school campus from 'Student of the Year' to the sets on the highway of Ladakh and Kashmir, Alia will now don a complete new look from a glamorous lassie to a non-glamorous countryside girl in rugged fashion.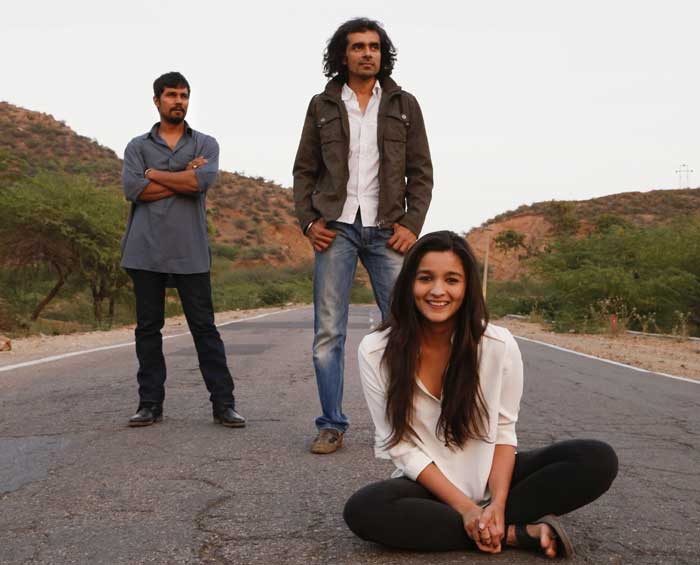 Sensing her acting talent, the star kid was Imtiaz's choice for his upcoming flick opposite Randeep Hooda. But it's quite surprising to see her hidden talent of singing.
The actress, who has always considered herself to be a bathroom singer can now give other leading singers a run for her money. Her video has already gone viral on YouTube and other social networking sites, which is also a strong indication for the success of her film as well.
She may not compete with Shreya Ghosal and Anushka Manchanda, but she can surely be a strong contender to Priyanka Chopra, who has also shown her singing talents lately.
Alia Bhatt had this to say on learning the ropes from Rahman Sir,
"When I was recording with Rahman sir, I messed up a few times but that is ok… it happens. I did not know anything about singing… I did not know how to sustain my breath, but later on I learnt with the help of Rahman sir."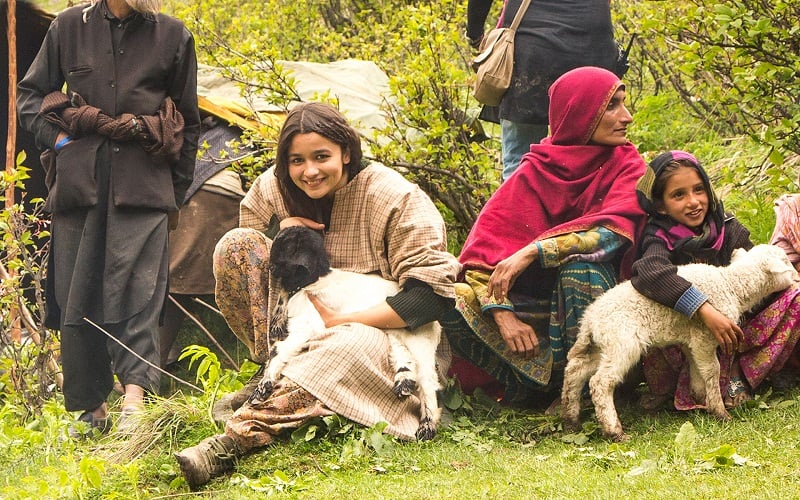 Highway Movie Fashion
Apart from putting forward her camouflaged singing potential, she has also managed to show her acting skills as she plays the role of a vagabond in this coming-of-age movie.
And when it comes to the costumes of this movie, we really salute this fashionista for being so obedient to the director for going completely non-glamorous.
Perhaps Alia also understands the basic factor that fashion is not always about dressed up in a glamorous way. Even simple and mundane outfits can help you give a different look.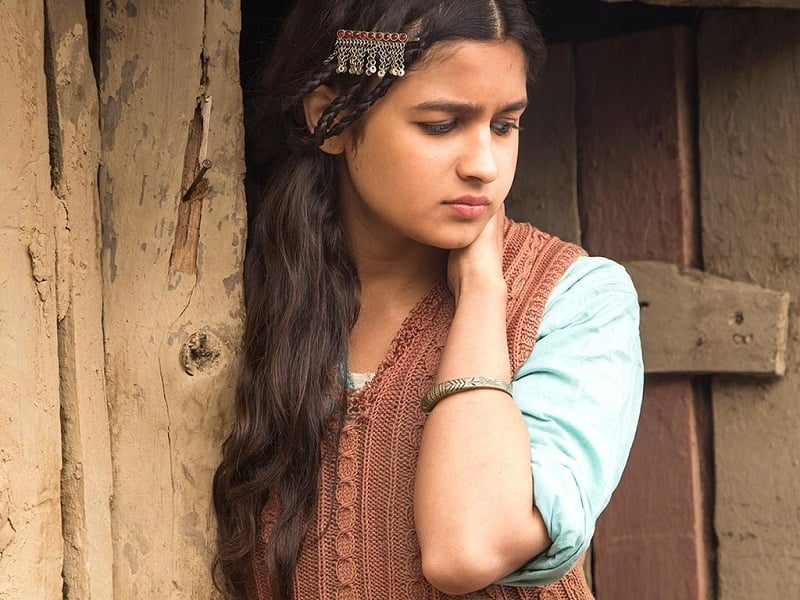 Since the character demanded her to feature a countryside girl look, she has ditched all the A-listed labels only to put on mundane long skirts, over sized jackets and sweaters with occasional turbans. Perhaps the character just wants to rub shoulders with a truck driver and dress up accordingly.
You need to watch this movie to catch up this impeccable young talent getting cozy in the Himalayan terrains in hand knitted mittens and long skirts and rundown harem pants in phulkari fabric.
Since she is playing the role of a vagabond traveler with a truck driver, she won't be accessorizing much except for a vintage hairpin from Srinagar with her outfits.
Now coming back to her singing debut, Alia adds up on how she got this offer and why did she agree to singing,
"I think Imtiaz heard me humming a tune on the sets and he might have discussed this with (AR) Rahman sir. It's a soft song and I like soft, mellow numbers. Probably that's why I sang the song. But, I was really nervous."
Now having worked with greats like Imtiaz Ali and A. R. Rehman, the girl is surely is going to make her dad and sister dearest proud!
Watch out the making of Sooha Saha song video!!
Hope this article on Alia Bhatt in Highway was fun to read.