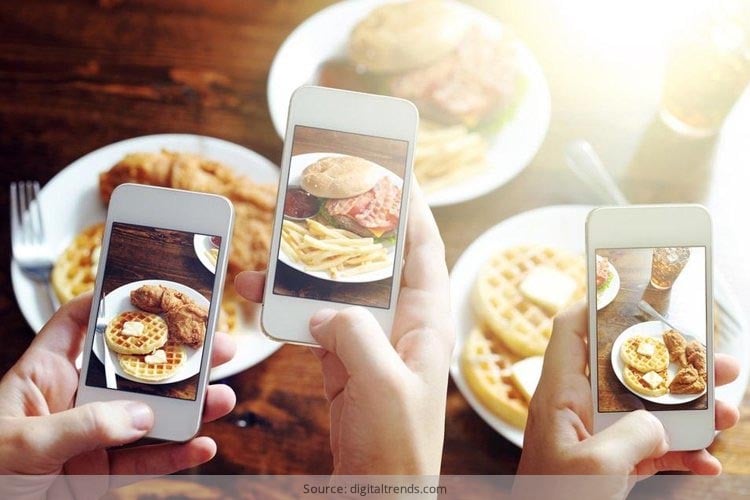 What's the magic potion for losing weight? Everyone who is embarking on the journey of weight loss knows that all they need to do is cut their calories from their diet. This can be either in the form of exercising or by cutting down your food. The biggest change, however, is to keep a calories count and know how much food, or rather calories you are gulping down at one time. Every nutritionist will advise you to actually keep a food diary and count the calories that you are having. While most of us do not know which food has how much calories, it is best to make use of calorie counter apps that can assist us in keeping a check on our weight.
List Of Calorie Intake Calculator Apps You Can Try
1. Calorie Counting Magic
There are tons of apps in the market which act as a daily calorie counter, but the problem is, after some time, you get bored entering calories manually.There is a lot to be done and over time, you will end up slacking! But don't worry fellow comrades, technology always come to our rescue and in this case, calorie counting gets a new dimension with the newest apps in the market.
2. Meal Snap
Wouldn't it be amazing if you could just click a picture and a certain app could just tell you how many calories that bruschetta has? Well, fellow compadres, your wish has been granted!
DailyBurn's Meal Snap (which is available in Apple Store for $3) is a magical app. Not that magical app but is a very clever app. So, all you need to do is click a picture of the meal you are having and Meal Snap will give you an estimate calories count of what you just ate! Indeed a great calorie counter app.
Though this technology is far from perfect and there are many limits to the apps accuracy, we can still process the information, albeit a little slowly. The best thing about this app is the fact that it will let you categorize your snapshots and you can store them as specific meals and/or snacks. This will also help you keep a tally of your daily total number of calories consumed. Even though this method is not 100% accurate, it can still help you keep a track of how many calories you are eating each day.
[sc:mediad]
3. Food Scanner
This app helps you scan the barcode of packed items that are there in a store and it helps you decide the number of calories that you are having. The biggest drawback of this app, as you have already guessed, is the fact that you will not be able to use the app for something cooked or something you already have on your plate.
4. Im2Calories
This is something which is not yet in the market and Google plans to launch it soon. Google's new technology works in almost the same way as that of the app Meal Snap. The aim of this app too is to guess the number of calories in a photo using artificial intelligence.
Im2Calories was unveiled by Google research scientist Kevin Murphy at Boston's Rework Deep Learning Summit. The best thing about this app is you do not need a high-resolution picture and the software will be able to recognize other similar images on the web through visual analysis of pattern recognition and then connect it to available caloric data. But just like Meal Snap, this app too often misreads dishes but the best part about this app is that it contains a drop-down menu to adjust cooking styles– for example there is no chance to confuse a fattier fried egg to a poached one.
[Also Read: Top 10 Younger Skin Foods For A Healthier You]
Though Google has just filed a patent for Im2Calories, it might take a while till the product actually comes to the market.
So, though these apps are in the market, they still have a long way to go for perfection. But it is always better to have some calorie count than not having anything at all, right?
Apart from these, if you have been using any other calorie counter apps, do write in. We would love to add it to our list.