Every shampoo, conditioner, hair serum/mask, and other hair styling products have one thing in common. Any guesses? Well they all suggest us to use their own range of hair products for best results. But we women know better than that. I for one, use a shampoo for curly hair, conditioner for coloured hair and hair mask to fight frizz; all of them belonging to different brands. Don't even get me started on what I use before styling my hair.
But, can we take that advice and follow it for our skin care routine? Seems like a good idea. One Indian brand that recently launched an entire range of skin care products is Bajaj. Bajaj's brain child 'No Marks' offers us a wide variety of products to choose from and they are available for all skin types.
Bajaj Nomarks Herbal Scrub Soap
Bajaj Nomarks Herbal Scrub Soap helps you scrub has oat powder, aloe vera and almonds. Lesser known fact about oats is that it helps soften your skin and removes dead skin. Aloe vera will moisturize your skin and the almonds will nourish the skin to give you a radiant glow. What's not to like about this soap? The best part is the particles of aloe vera and almonds will help you fight ingrowth.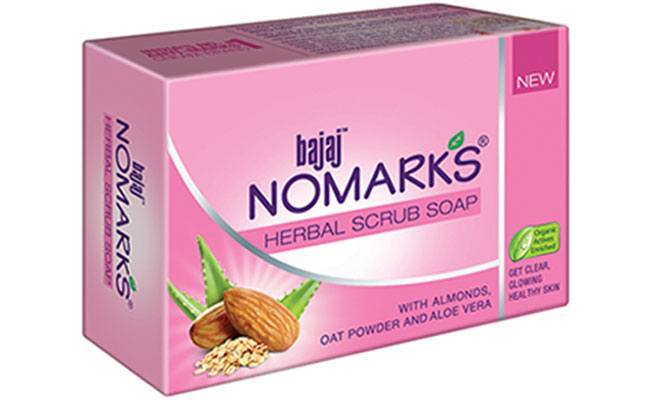 Bajaj Nomarks Neem Face Wash
We've heard it from our mommies and from our grannies that nothing beats pimples like neem. And when a reputed brand is offering a neem face wash. Doesn't it feel like Christmas? Not only does this neem face wash help us in fighting pimples, it also heals the blemishes and cleanses your skin of the dirt.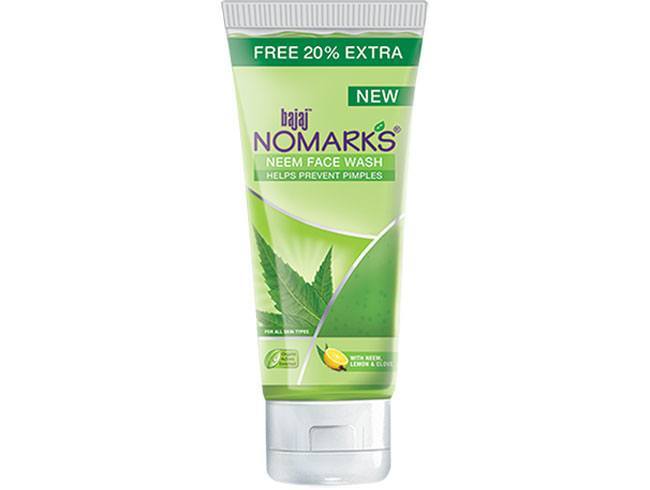 Bajaj Nomarks Exfoliating Scrub
Ah. For anyone with blackheads and whiteheads, scrubs come in handy like angels in disguise. Bajaj Nomarks exfoliating scrub with walnuts and apricots opens your pores and lets your skin breathe there by fighting pimples and not letting dirt go deep inside your skin. The special orange peel extracts tighten your skin making you feel fresh and glowly. No need for a fancy parlour clean-up!
[sc:mediad]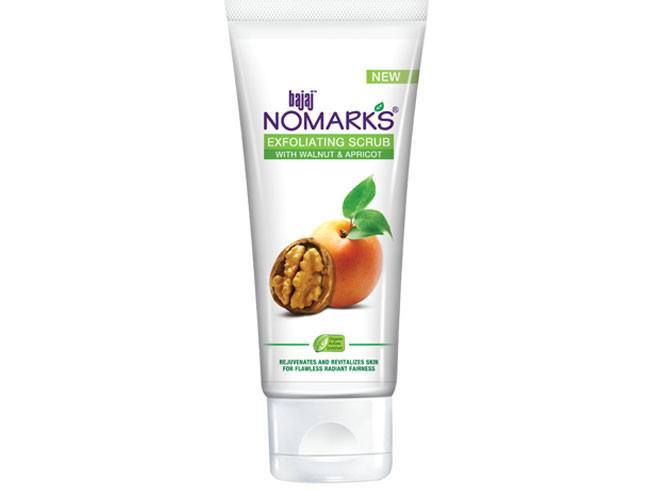 Bajaj Nomarks Face Pack
This special face pack for all skin type has sandalwood, neem, orange and chironji. Mix this face pack with 1 table spoon of rose water. Gently massage your skin and leave it for about 10-15 minutes (depending on how fast it dries). And you will be surprised with the results. Other than the four mentioned ingredients, this face pack also has multani mitti and we all know what wonders multani mitti does on Indian skin. Give it a try guys!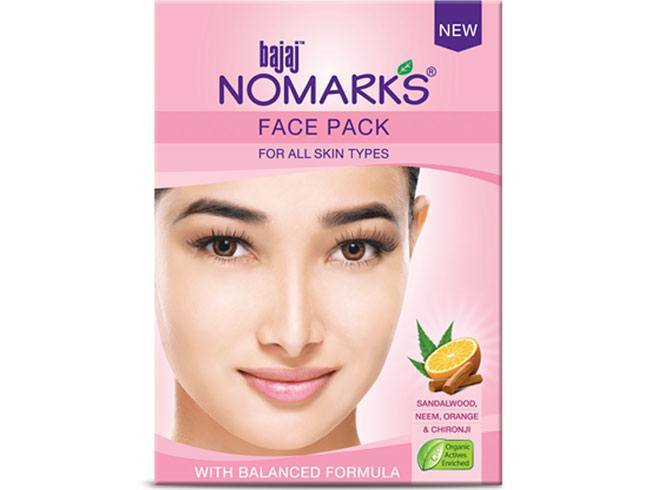 Bajaj Nomarks Cream
This cream is very popular and has won the FMCG award for 5 consecutive years. Need we say more? Fighting marks, blemishes and also helping with pimples, this cream does it job best once applied on a fresh way. No very greasy or oily, Bajaj Nomarks Cream for all skin types feels light on your skin and is not heavily scented.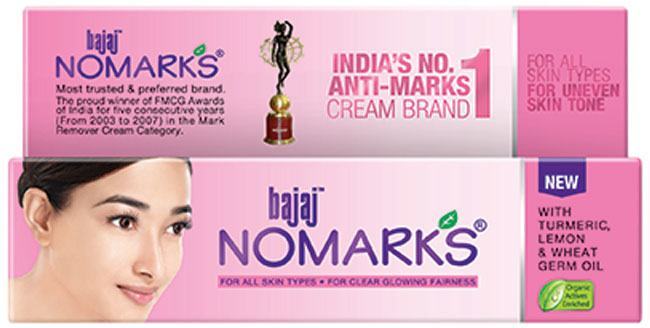 The best part about all these products, is hands down their smell. They smell like the ingredient. For example, the neem face wash has neem, lemon and clove and the moment you open the lid, bam! You can smell lemon and neem and to be honest, the smell is quiet pleasant.