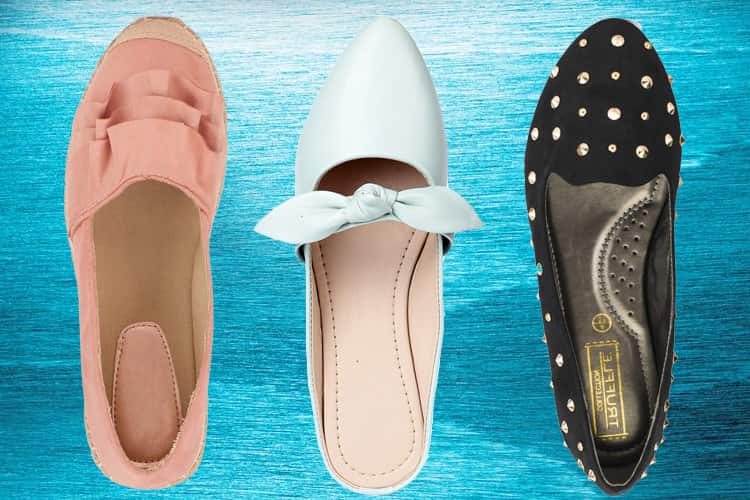 "I have enough shoes", said no woman ever.
While we all love those extra inches rendered to us by our pretty stilettos, there is no denying to the pain they bring along with them.
Then enter the bellies!
Bellies spell everything comfy, chic and classy, which makes them inevitable in every fashion conscious woman's shoe closet.
Be it at work or an elaborate evening soiree, this piece of footwear seals every look with much panache.
Now if you are thinking I already have one pair and that did be enough, then you are certainly mistaken.
With a whole range of bellies available, one is surely spoiled for choice.
From the classic tans to pretty florals, from velvets to suedes, from pretty pastels to glittering pairs, options are literally never-ending.
To make your search easy, we have listed down 5 pairs of bellies that will definitely raise the bar of your shoe collection.
1. Powder Blue Bellies With A Fancy Bow :
From a day by the beach to your day at the mall, this cute powder blue belly will add all the oomph to your casuals. The bow looks pretty and the open heel helps you to simply slide in your feet. Finished with a lightly padded insole the pair scores high on both chic quotient and comfort. If pastel is on your mind then this one's for you.

2. Leopard Print Bellies:
A touch up of leopard print instantly lifts any evening look. If your evening look is made up of a whole lot of monochromes then adding a hint of sass with these leopard print loafers is sure to get you added brownie points on the style radar. We totally heart this pair that gives the style of a fashionista and comfort of aerosols. The gold motif adds just the needed bling to the piece making it worthy of being paired both with your ethnic and your western outfits.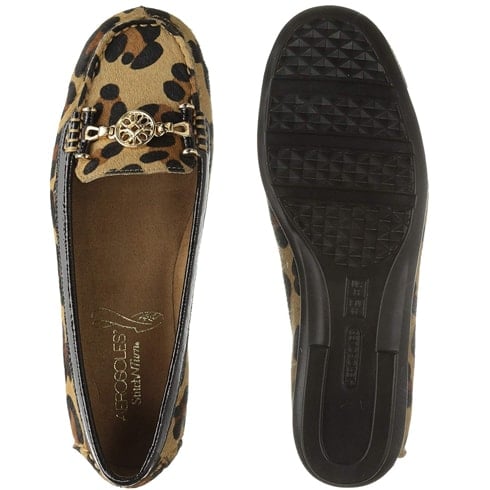 3. Pink Bellies With Ruffles:
Ruffles are big this season. While the world is busy wearing them on their outfits we suggest you make a statement appearance wearing ruffles on your shoes. This blush pink belly boasting of ruffles on the front is almost irresistible. Outpouring with cuteness this pair is a big yes for all our PYT's. For maximum impact pair it with day dresses or hot pants.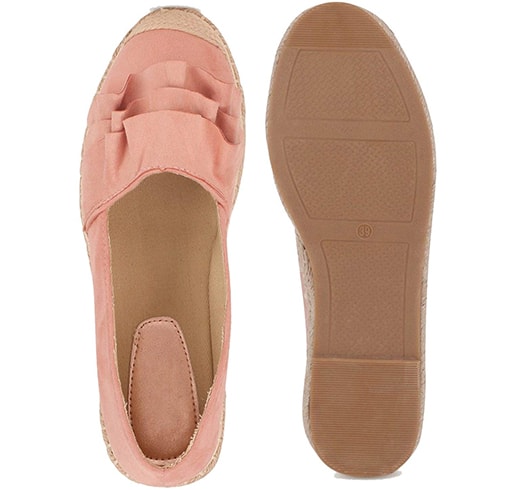 4. Stone Encrusted Grey Bellies:
With shades of grey taking over the color palette of most designers its inevitable we complement our soft grey silhouettes with a worthy footwear. Keeping it classy and minimalist this pair of suede grey bellies encrusted with a small stone on the front will add all the glam to the unique cuts of your somber grey outfits. We like this one for its flexibility of being worn with both our Indian and Cocktail dresses. So ladies if you are missing on a grey footwear then we would say a little bling will hurt no one.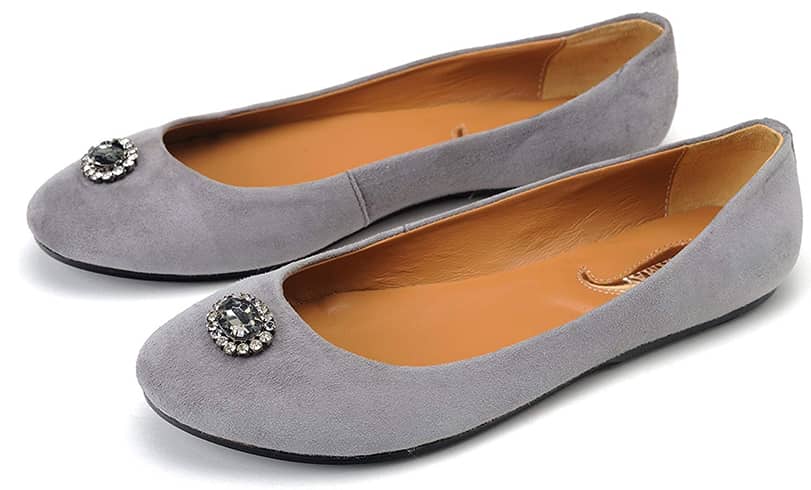 5. Studded Black Bellies:
With punk making a comeback, studs are going to be big. To get your wardrobe rock chic ready start with this pair of black bellies studded with gold metal discs all along its suede escapade. Seize an all black basic look with a nose ring, a dark pout and these bellies to score perfect ten on the biker chic scale.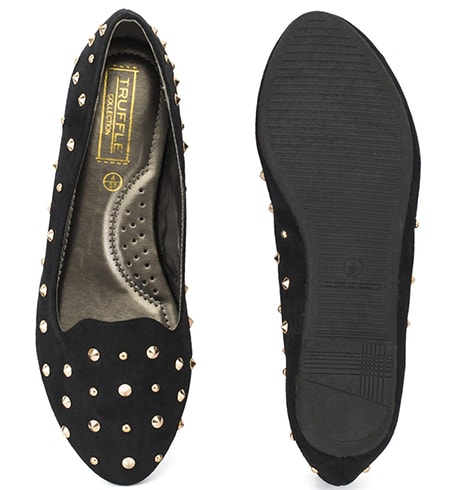 We hope our ideas have helped you in decided which belly to pick for an occasion,If you like our suggestions, then without a do give your collection a belly upgrade.