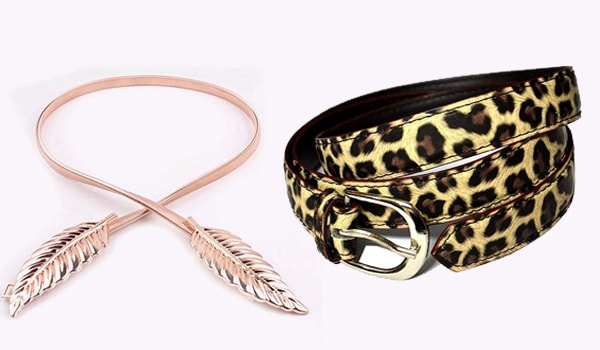 At times in the spotlight, and at times tugging onto our waists, belts are pretty additions that render us appropriate sizing along with highlighting our curves.
While they were invented to help our denim hold onto our waists, belts indeed have come a long way in the fashion scenario today.
Budget Friendly Belts That Will Add All The Sass To Your Dress-Up's:
Worn right, a belt can work as a lethal weapon to have your appearance go notches higher on the styling radar. While you may or may not give them due importance, they definitely are a competent accessory.
Belts can lift up a straight dress, or add some glamorous touch ups to an otherwise basic attire or simply spice things up playing perfect contrast.
Mentioned below are five trending pieces that will help narrowing down your search to just the belt you need now. Here are our top picks from amazon.in
1. Dainty Pink Metal Belt:
For a delicate darling this dainty metal belt in beautiful blush pink is an ideal pick. A lovely piece to top your pretty dresses. The leaf buckle looks contemporary and much a la mode. We did suggest this beautiful piece if you want to dress up your pretty floral dresses or monotone outfits in contrasting colours.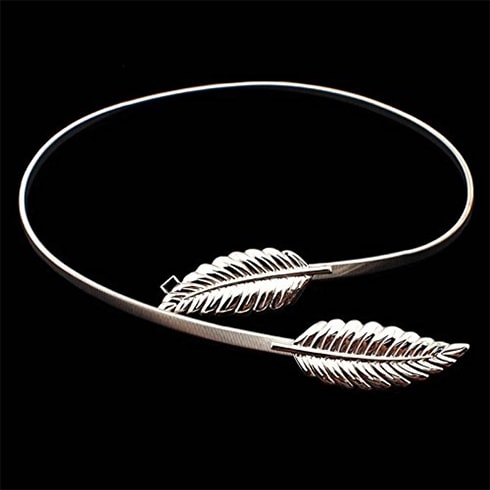 2. Black Belt With Studded Buckle:
A dashing melange of vogue and class, this black corset belt is sure to add a twist to your lookbook. While the width contours your curves, the gold studded buckle renders much oomph. For most impact we did say you adopt the celebrity style and wear your all black jumpsuits or dresses with this corset belt add on. Minimal statement done to the point.

3. Tied Corset Belt:
Cinch your waistline with this broad corset lace up belt. For the times you wish to style up like a gorgeous European lass, opt to adopt the corset style and wear it the chic way. Adding all the sass to your blue denim and shirts this belt will let you stylize your regular basics and have you score brownie points on the street stye radar.

4. Leopard Print Belt:
Leopard prints make for a striking add on lifting your looks notches higher. Here we scooped out a thin leopard print belt which add just the needed zing to your regular styles. Be it an evening catch up or a movie date, dress up just right wearing your blues, blacks and nudes with this leopard print attack.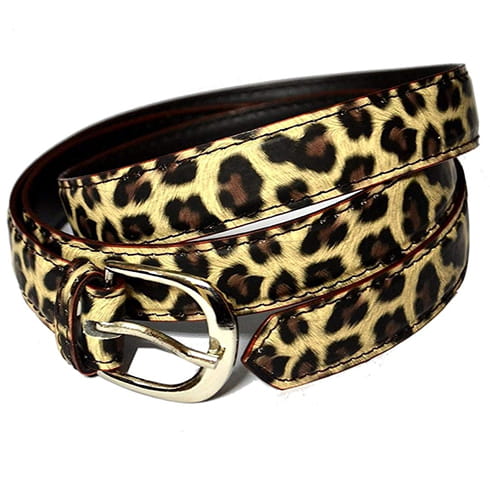 5. A Thin White Belt:
A thin white belt is a wardrobe must have. Worn both for your formal and informal engagements, a white belt is known to spruce up your elegance in a more posh and sophisticated manner. Whites have the power to add opulence and upscale feels and this white belt with a sober rose gold buckle will have you exuding those well-off vibes the more subtle way.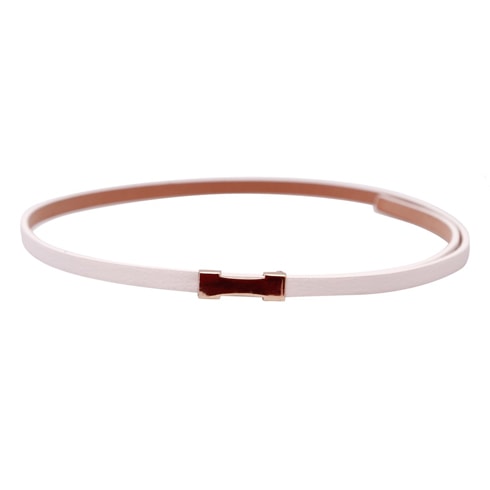 Take a pick and see for yourself, how a belt add on can do much good to your look.
Author: Sonam Maheshwari