You may already be using a deodorant daily-maybe you've put on one right now! But are you sure you've picked the right one? The roll-on antiperspirant just has to do one thing well. And that is preventing you from smelling unpleasant. If you are looking for all-day odor protection and freshness, then you should select the best ones. The market is already flooded with options and choosing one is a very personal thing. And for this reason, we've rounded up 10 of the very best sweat-fighting roll-on deodorants at every price point and scent.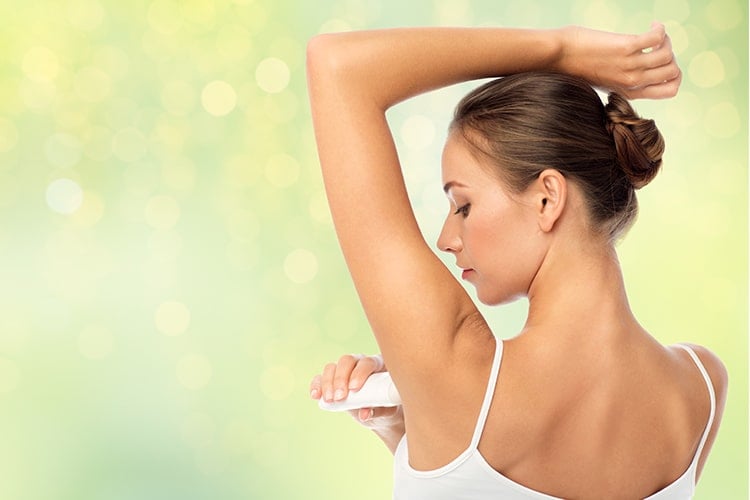 Top 10 Roll-on Deodorants Available in India for 2021
You'll love our pick of top 10 roll-on deodorants as they will keep your underarm dry, happy, and fresh.
1. Natio Aromatherapy Aluminium Free Roll On Deodorant:
Natio Aromatherapy roll on deodorant is aluminum-free and you won't mind carrying it carrying in your handbag or gym bag. The invigorating fragrance derived from rosemary, lavender, and clary sage is subtle and fights off odor. Its high quality ingredient revives and moisturizes skin.


2. Nivea Fresh Natural Anti Perspirant Roll-On Deodorant:
Many users in India swear by Nivea Fresh Natural gentle deodorant. It is available in a variety of scents and is free from any kind of preservatives or colorant. The fresh line of scents keeps you feeling and smelling fresh all day.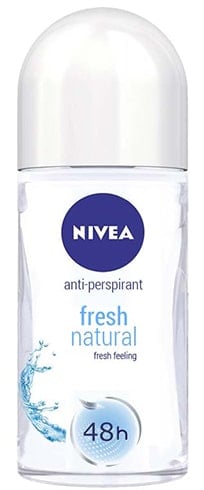 3. LOccitane EN Provence Refreshing Aromatic Deodorant:
Nothing bogs us down quite like white deodorant streaks or yellow stains on stains. But fortunately, the aromatic deodorant from LOccitane EN Provence has innovative formula to prevent these common issues. The antiperspirant is enriched with essential oils like eucalyptus, lemon, and cardamom for providing long-lasting care. Smell fresh and confident all day long with this deodorant.


4. The Body Shop White Musk Deodorant:
If you suffer from excessive sweating or hyperhidrosis, then you may need a long-lasting antiperspirant like The Body Shop White Musk to keep you feeling dry. The formula does not leave a stain onto clothes, but is effective enough to last the full day without the need for reapplication.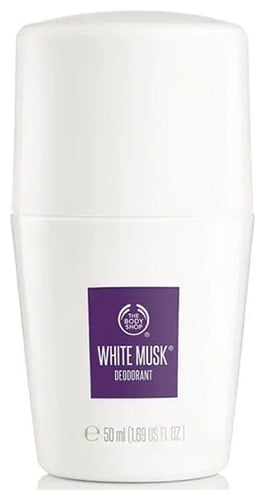 5. Oriflame Activelle Deodorant Roll-on:
The barely-there fragrance of Oriflame Activelle roll-on deodorant is mild but noticeable. It glides on smoothly, is gentle on skin, and absorbs any unpleasant smell.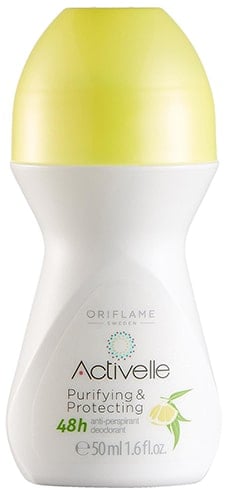 6. Dove Go Fresh Deodorant Roll-on:
Dove senior scientist, Maliha Hassan earlier stated that after close study of consumer's interests, they felt a need to develop an aluminum-free deodorant. The new Dove Go Fresh roll-on deodorant is 0% Aluminum. It is available in four classic fragrances including Cucumber & Green Tea, Pomegranate & Lemon Verbena, Coconut & Pink Jasmine, and Blue Fig & Orange Blossom. Each of these products contains same moisturizing ingredients.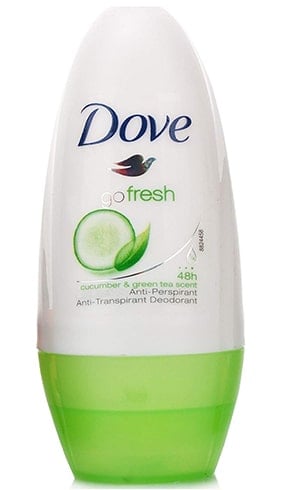 7. Avon Feeling Fresh Deodorant Roll-on:
The roll-on deodorant from Avon is another affordable, pH balanced option, and offers long-lasting protection. It is laced with mild ingredients to soothe skin and prevent any unpleasant odor.
[sc:mediad]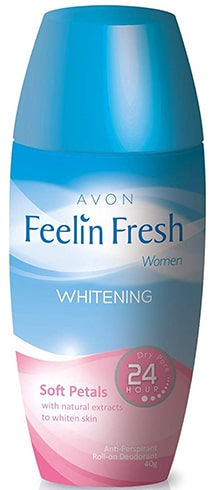 8. Fa Deodorant Roll-on:
The Fa Deodorant roll-on deodorants have great reviews because of how gentle and moisturizing the product is. They are natural and leave no residue or clumps on your underarms. Your clothes will thank you for this.


9. Adidas Deodorant Roll-on:
The Adidas Deodorant roll-on is soothing on sensitive skin. All the ingredients work together to dry up sweat, bacteria, and keep you feeling clean and fresh.
10. Rexona Aloe Vera Underarm Odour Protection Roll On:
Specifically formulated for sweaty skin, the Rexona roll-on is free from synthetic fragrances and parabens. It absorbs sweat with its presence of aloe vera and masks any body odor.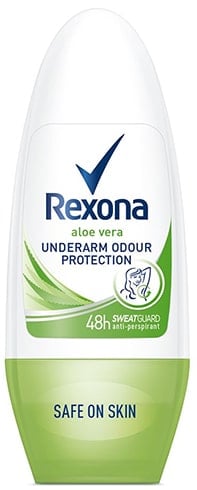 These are our pick of top roll-on deodorants in the market. Shop them with other new launches of summer to stay fresh all day long.