Summer puts you in the mood to relax, kick back, and enjoy being outdoors. But it's also the time to be over-protective about your skin. The UVA/UVB rays are extremely harmful during summer months because our exposure is that much higher. That's why it's essential to focus on skin care and sun protection. With the right tips, it's not all that difficult to maintain a healthy skin. Below, find 10 amazing tips on how to make your skin summer-ready to beat the scorching heat.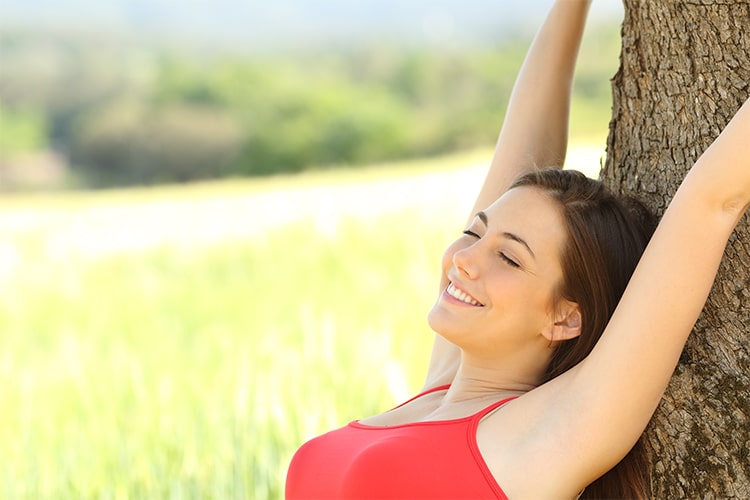 The 10 Best Summer Skin Tips You Must Try Out:
Keep your cool with these 10 tips for the season. They won't fail you.
1. Cool Off With A Face Mist:
Store a face mist bottle in your cooler at all times. You can mist your face whenever you are out. Try a product that is rich in nutrients and antioxidants to keep your skin greatly hydrated.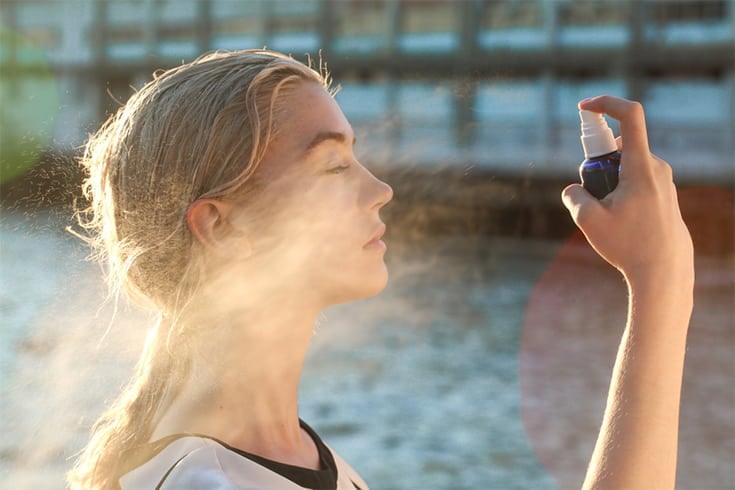 2. Be Kind To Your Lips:
Yes, be super generous to your lips, too as your lips need sunscreen too. Too much exposure to direct sunlight can be extremely drying for lips. Try a rich lip balm with SPF and reapply whenever you are out.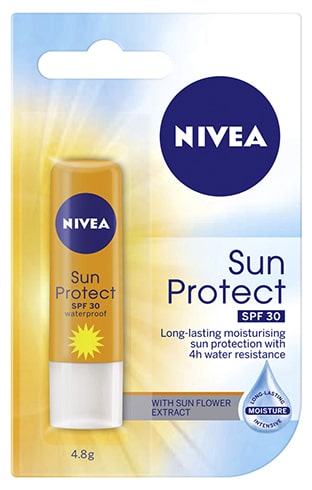 3. Exfoliate Dry Skin:
One of the best methods to exfoliate skin during this season is to use a scrub suitable for dry skin before showering. Scrub skin gently paying special attention to your elbows and knees. Rinse out well. Finish off with a rich body oil or cream when your skin is still moist.
4. Prep Your Summer Legs:
The trick to awesome summer legs is to keep the skin moisturized and glowing. For that, you need to exfoliate it with a moisturizing scrub, followed by a body cream. For final touches, rub on a bronzer or highlighter.
You can also check out our makeup tips to contour your legs.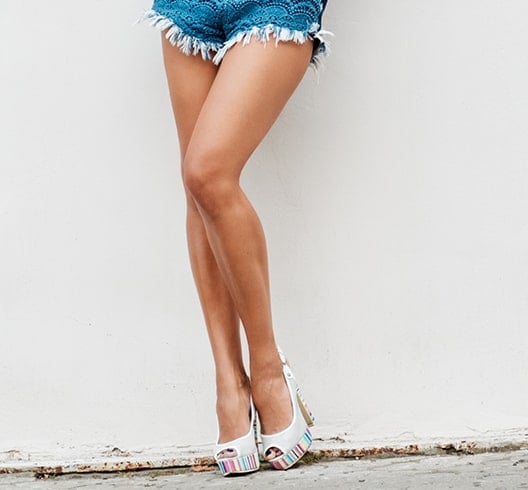 5. Treat Sun Spots:
Summer is the season where your skin develops dark spots and causes discoloration. It can even quickly spread to your upper lips, forehead, cheeks, and neck. To avoid this, apply a fade night cream or ask a trusted dermatologist for a suggestion.
6. Know How To Treat Bug Bites:
Bug bites can only add to your summer woes, isn't it? It leads to itchy skin which can prolong for several weeks. If you happen to experience the same, we suggest using a solution like Aveeno Hydrocortisone Anti-itch cream. Use twice daily to resolve itching and fade off marks.

7. Load Up Your Antioxidants:
Antioxidants are greatly essential for overall health, including skin. And you need it most during summers. There are a lot of ways to derive them. Look out for serum or creams that correct sun spots. Also, sweet fruit like melon is rich in antioxidants and provides deep hydration to skin.
8. Don't Neglect Your Hands:
Our hands are exposed to direct sunlight most of the time. This can easily cause wrinkles and pigments. You surely do not want that. So shield your hands from UV rays and use SPF hand cream that lightly absorbs into skin also leaves your hands silky smooth.
[sc:mediad]
9. Feed Your Face With Fresh Fruits:
According to beauty experts, the best tip for a glowing summer skin is already in your fridge. Fruits like strawberry, melon, avocados are great for the skin. Cut any fruit in half and mash using a fork to draw out the juices. Swipe it onto face in circular motions. Leave on for five minutes. Rinse off well. This can brighten sun spots with daily usage.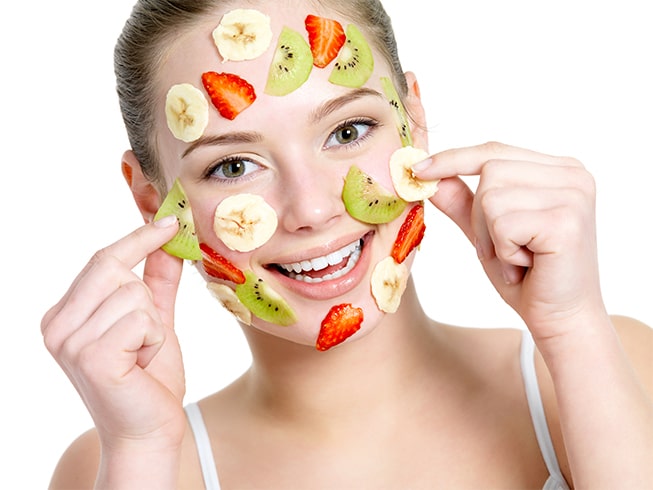 10. DIY Beach Body Scrub:
Try this awesome DIY body scrub which includes ingredients that are perfect for summer. For this, you need caffeine, sesame oil, and eucalyptus oil. The caffeine has anti-ageing properties, sesame nourishes, and eucalyptus purifies the skin.
Ingredients:
½ cup fine grain sea salt
½ cup finely ground coffee beans
½ tsp or 20 drops eucalyptus essential oil
Directions:
Add the salt, sesame, coffee, and eucalyptus oil in a small bowl.
Massage the scrub onto damp skin while you shower in semi-circular motions.
Give time to activate ingredients.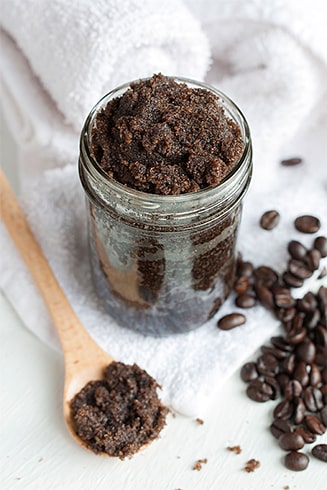 Special attention to your skin is all it takes to keep it protected all season. Hope these tips help you achieve that and more.