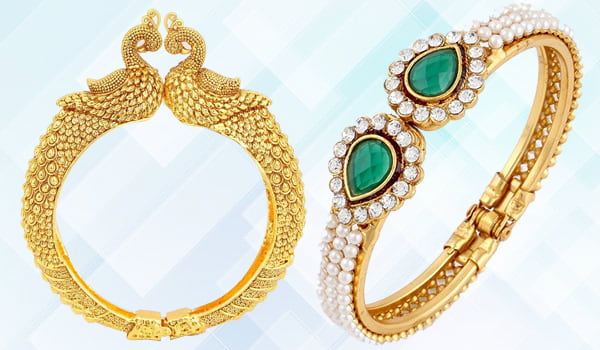 Bracelets have their own way of adding glamour to your looks. Be it at office or an elaborate soiree, the right accessory on your wrist goes a long way in completing your look. From the gorgeous sparkling ones to the charming regular ones, there's one to seal every look of yours to perfection.
Most Trending Bracelets For Some Added Sparkle:
While not a mandate, but a complementing accessory just makes the world a fashionable place. Worn on the wrist, a beautiful statement piece could bring all the glory to your appearance and attention from your onlookers.
We did say, if they are to stop and stare, then you must make that stare worth it. Charm your listeners and spectators with these beautiful pieces handpicked from amazon.in, just ahead of festivities.
1. Silver Charms Bracelet:
Complementing the persona of a young new age woman, this bracelet with its fitting charms will lure every soul that relates to it's vibe. Encompassing most of our indulgences, bags, shoes, jewellery, wanderlust, music and more, this piece works as a memorandum which you can wear routinely and constantly remind yourself of all things beautiful, life has to offer. So pamper yourself with this pretty bracelet in silver and have your wrist adorned for most days.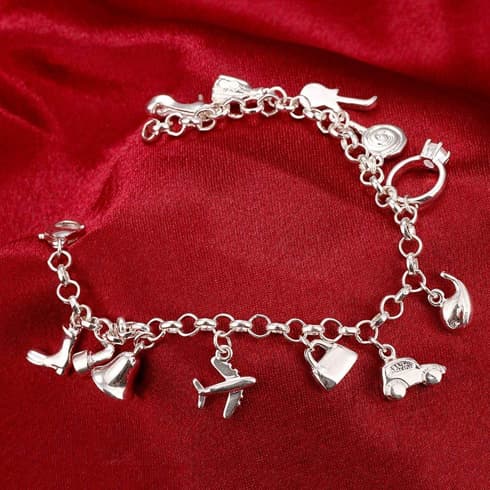 2. Gold Kada Bracelet:
Gold is gold! A brass solid bracelet done up in gold polish, like this can render all the luxe to your traditional attire. The intricate peacock craftsmanship looks royal and having dipped in the molten metal the kada assumes all the stately and highness feels. Exuding the yesteryear charm from the decades of imperialists and aristocrats, this gold bracelet or kada will complete your ethnic outfits with the right dosage of class and glam.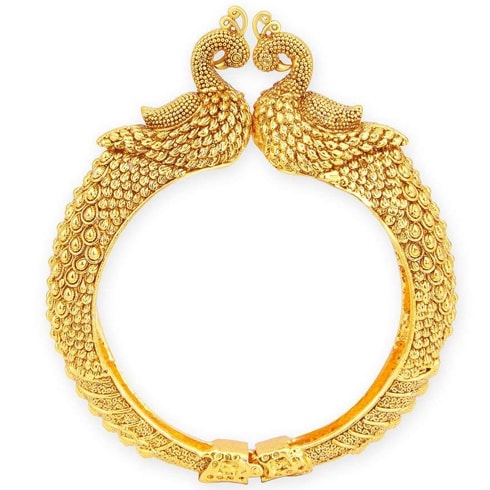 3. Classic Rose Gold Cuff:
To add a little hint of sparkle to your daily routine wear a cuff like this. The fluid rose gold with its inherent elegance will take your everyday office look notches higher. For convenience this stainless steel cuff can be adjusted as per size. Wear it multiple ways, along with your watch, or solo or club it with other pieces if you are in a mood of bling.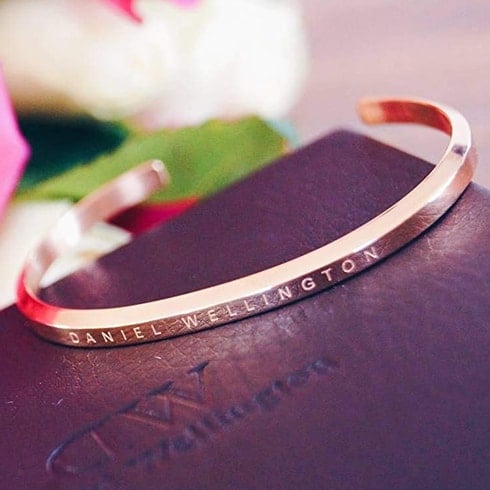 4. Traditional Emerald and Pearl Bangle Style Bracelet:
With green making more space in our ethnic closets this year, having a green bangle or bracelet is almost a mandate. While there a host of kundan bangles, this pearl and emerald stone bracelet would give your ethnic look a refreshing change. The leaf shape and lustre of the stone grabs attention almost instantly. Finished with pearls, this one is sure to brighten up multiple ethnic looks. Easy on pocket and high on style, this piece is a keepsake.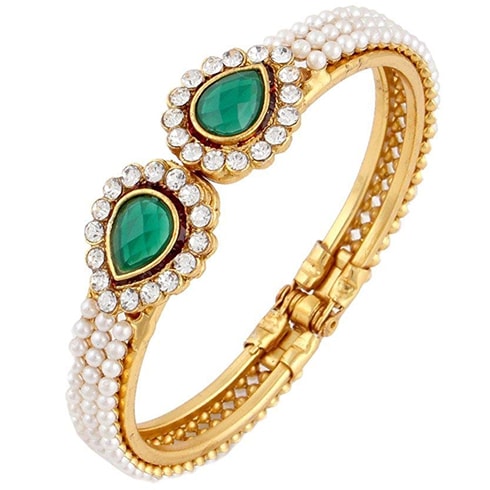 5. Swarovski Bracelet:
With sequins and glitter making their comeback on the runways across the globe, days to sparkle and shine are back. To augment all that sparkles on your gowns and couture pieces, we picked out this all over crystal encrusted bracelet. With that width we did say just wear this on your wrist and complement it with a luxe watch on your other hand. The swarovski stones laid on the brass mould is finished with a refined silver plating to give your look a touch up of opulence.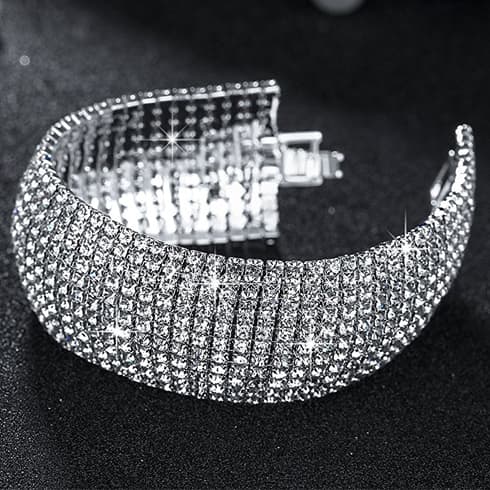 So these are our top 5 picks for you to adorn your wrist with. We hope these mighty bracelets will amplify your glamour.
Author: Sonam Maheshwari