Your wedding day is around the corner. Are your bridal makeup tools ready? And the makeup artist? Did you miss the blotting paper in the bridal kit? Yeah, small things like these can make or break your bridal look. So what all should the bridal makeup products kit contain? Clueless? Fret not! Go ahead and check out the post.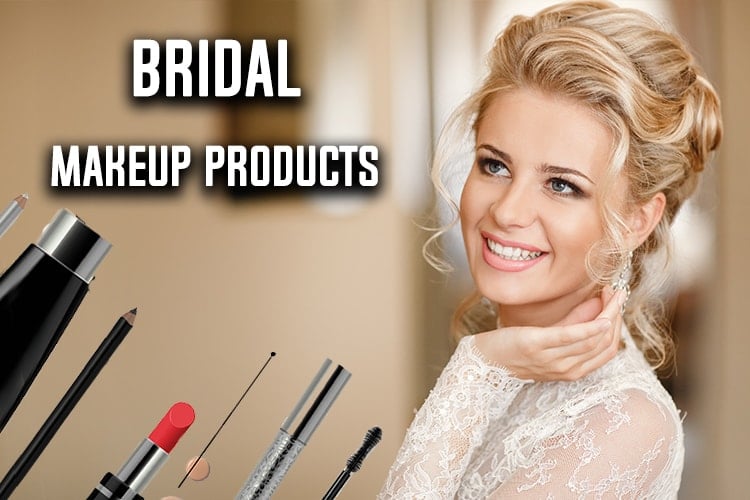 Here you will get a detailed bridal makeup products list to prepare ahead of the D-day. Get a pen and paper and jot them down. A beautiful bride should also be a well-informed one, don't you think?
Top 14 Must-Haves On Your Bridal Makeup Products List:
Here is what the bridal makeup kit list looks like. Remember, these magical makeup products can help create happy memories of your wedding with flawless pictures of you looking like a dream bride.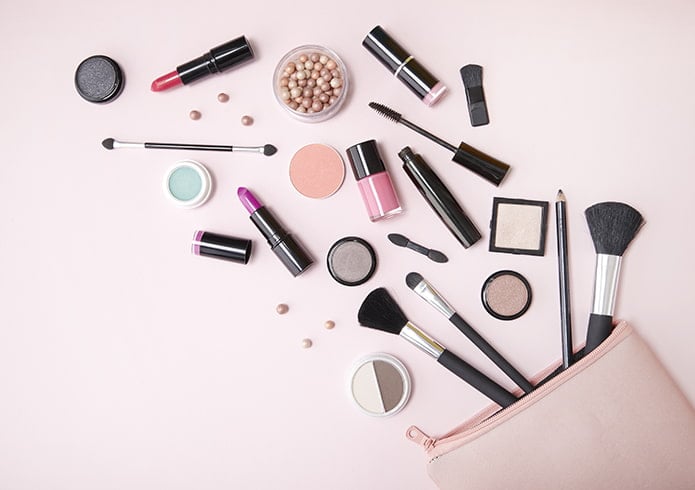 1. Moisturizer:
This is the first entry – in fact, one of the best bridal makeup products. You are not going to be doing your saat pheras with dry flaky skin.
It's confirmed – there is no room for dry and chapped skin, not on the day of the wedding, or before and after. A good moisturizer is a lifeline you need to get for perfect makeup. Even if you have oily skin it doesn't mean the end of the road. There are moisturizers for dry, oily and combination skin. So choose the one, which goes with your skin type. Not a bad idea going for a moisturizer, which you have been using for a long time.
And don't worry about skin breakouts. Keep yourself hydrated during the day by having plenty of water and your skin will be more than happy. For a supple look, start your bridal makeup regimen with a trusted moisturizer.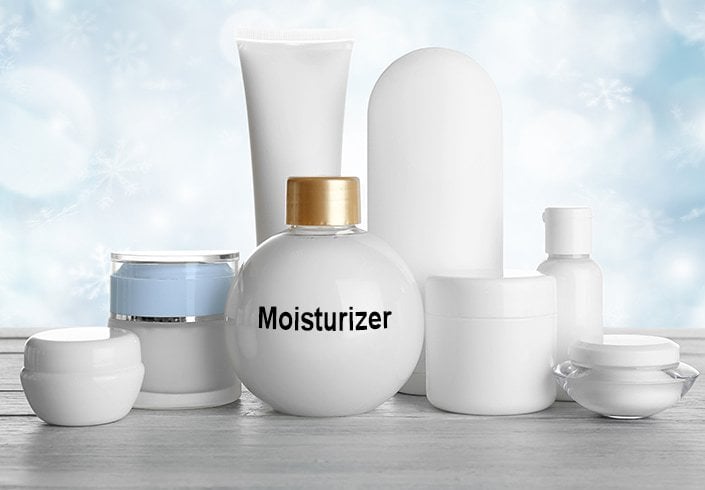 2. Eyeliner:
Want to go for a winged eyeliner look on your wedding? First, you need to go and pick a good eye makeup product. Eye makeup takes up most of the time (yes, it is a critical part of bridal makeup products list) to get smoky and sleek eyes.
There are liquid and gel-based eyeliners to get you a clean stretch. Some brides prefer liquid eyeliner, though matt finish is also popular among the oily-skin girls. Get the views of your makeup artist before you pick one.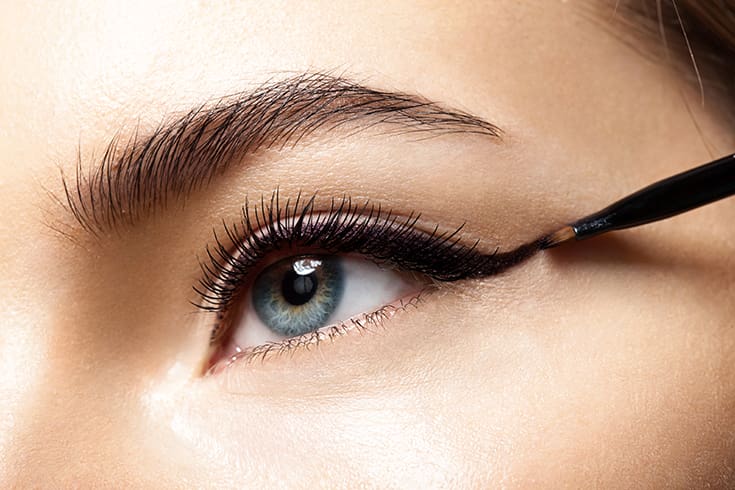 3. Concealer:
Ugh! Those annoying dark circles can rob any ordinary girl of her beauty. So a concealer is a must-add in your list of bridal makeup products. Even if you have to hide a last-minute pimple, dark patch or even out your skin complexion, a concealer is your BFF. All you need to do is find out which concealer type and brand is apt for your skin. Got it?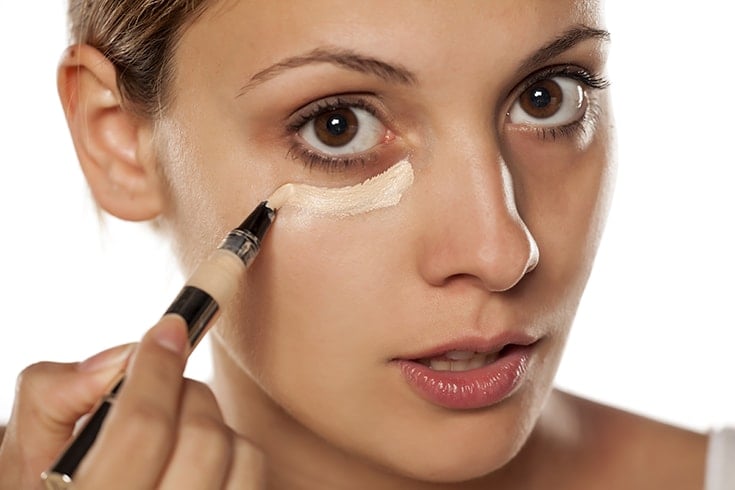 4. Lipstick:
Dear Lipstick, you add so much color to our lives that only a bride knows your importance completely. As a part of the bridal makeup kit list, it is worthwhile having 4 to 5 lipstick shades such as nude, pink, red, maroon. Pick the correct lipstick shade for your bridal beauty box.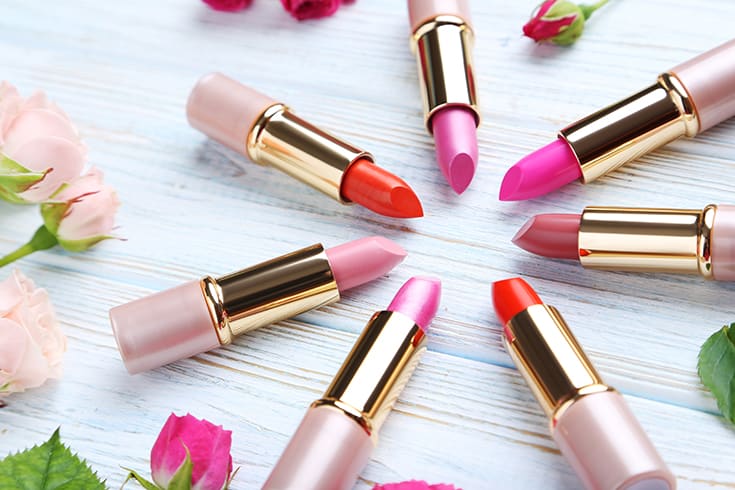 5. Primer:
It is the most underrated makeup essential but primers are needed to prep your skin for a flawless makeup. A light makeup 'without' a binder will make it vanish considering the humidity, cold weather or harsh sun. So, primer plays a critical role in helping your makeup last longer. A good primer is a prime investment you need to make before applying makeup.
6. Kajal/Kohl:
How can a kajal or Kohl go missing from the bridal makeup kit list? It is so much needed to make your eyes look bold, as well as highlight and define them. Apart from black, there are many shades of kajal available – green, blue, and more. Just pick the shade, which complements your eyes and your bridal attire.
7. Compact Powder:
Every bridal makeup regimen ends with the application of compact powder to give a matte finishing. It keeps the makeup in place and does not allow any sweating to happen. Compact powder is good for girls with oily skin because it removes the stickiness which comes with foundation and concealer application. Swipe the powder puff over your face and get a flawless look.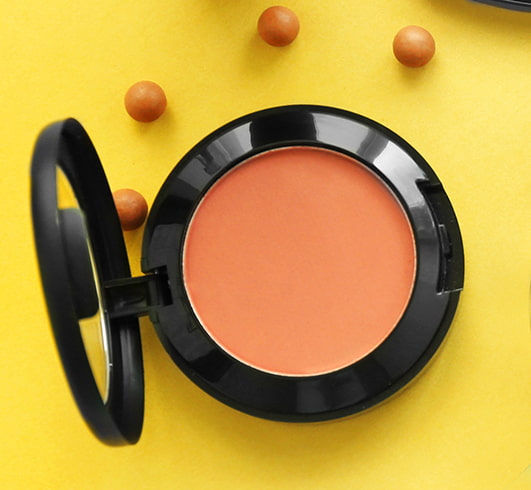 8. Foundation:
Now, this is an integral part of bridal makeup. From dusky to fair, there are foundations for different skin tones. And they come in a wide variety of shades too. Your makeup artist will be the best one to guide you on the right foundation for you based on your skin type and tone.
[Also Read: Wedding Foundations For Bride]
9. Blush:
Which bride will mind getting rosy cheeks for her D-day? For that, you definitely need a blush in your vanity case. Buy a blush and evenly apply it to the apple of your cheeks and you will look the quintessential blushing bride.
10. Mascara:
Professional beauty artists stress on makeup above your eyes. A fresh look complete with luscious lashes and Kohl defined eyes is sure to make his heart skip a beat.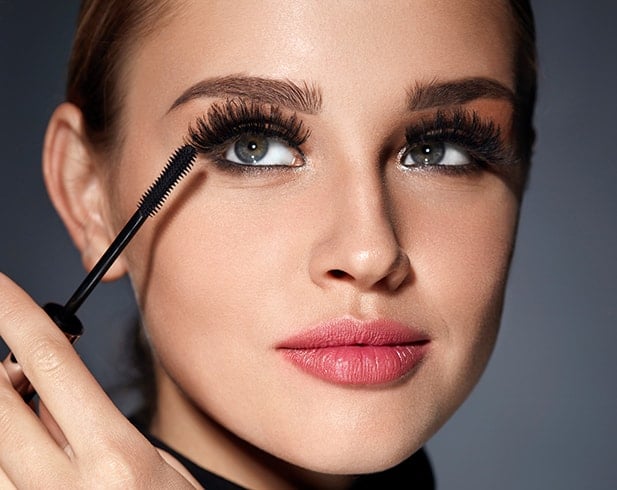 11. Eyeshadow Palette:
Don't forget to include the eyeshadow when it comes to bridal makeup products list. Never mind if you don't use it regularly but the occasion is different now – your wedding, my dear.
12. Makeup Brushes:
It's nice to have a good collection of makeup brushes. But you should know how to use it well. Normally, the makeup brush set contains 12 brushes of various sizes. Focus on knowing the use of each makeup brush to help you get a flawless look on your wedding day.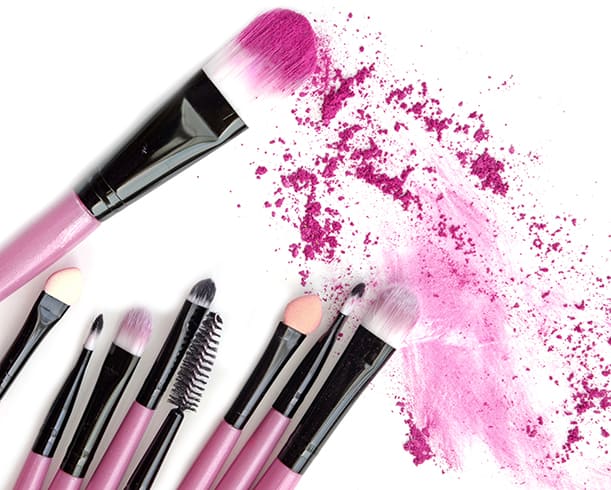 13. Nail Paint:
A bridal makeup kit list is incomplete without nail paints. Why deprive yourself of the phenomenal range of hues beyond the boring pinks and reds. There are always brighter shades you can buy at a cosmetic store or online.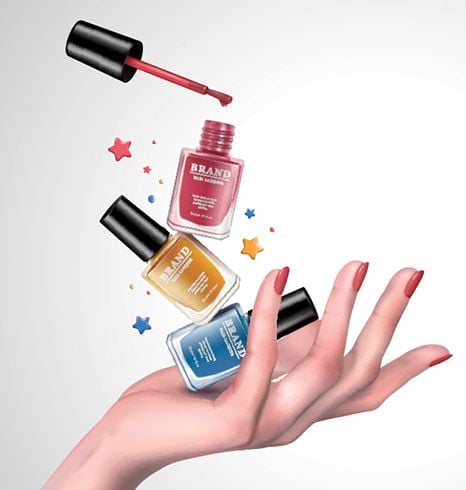 14. Floral Fragrance:
Smelling good can up your confidence as a bride as you proceed for the long and tiring nuptial ceremony. An exotic fragrance from a premium brand can add oodles of charm to your bridal avatar.
Tips For Choosing Bridal Makeup Products Right:
Pictures and memories last forever. Before you start doing bridal makeup shopping, going that extra mile helps in avoiding any disasters.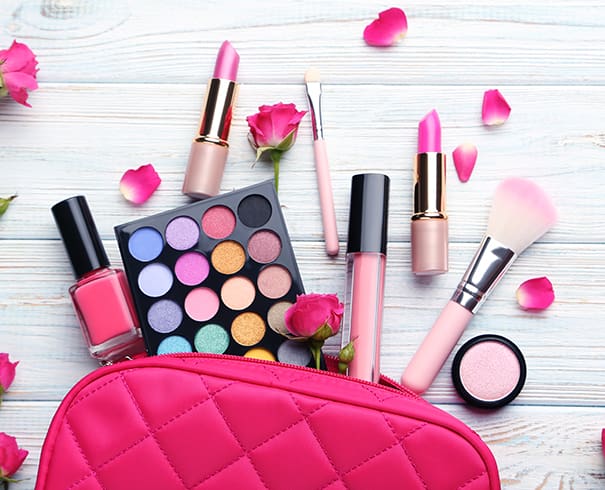 Here are some points to remember while adding makeup to your bridal beauty box:
Take your wedding season and time of the day into consideration. You need to pick your wedding foundation according to the weather. Is your wedding scheduled for daytime or night-time? Bear that too in mind while choosing your base makeup.
Before the D-day, drink lots of water. This will keep you hydrated and give you a glowing complexion. It will help flush out the toxins from your body and prevent breakouts. Never underestimate the wonders drinking a glass of water can do to your skin.
[sc:mediad]
Trial helps, not just in trying on the bridal costume, but also "makeup trial" ahead of the wedding day. That way you will know which lip/eyeliner color and foundation is best for your skin.
Keeping blotting papers handy is necessary along with a lipstick or a lip-gloss to touch up throughout the day (if the need arises).
Invest in A TEETH WHITENING product – whatever for? Considering that you will be all smiles on the day of your wedding, your pearly whites need to look spotless and dazzling as well.
Ditch the night-long calls with your beau as your wedding date approaches. Catch up on your beauty sleep to look fresh and glowing on your BIG day.
Now that you know how to put your best face forward, choose bridal makeup products wisely. Don't go overboard and hoard bronzers and eyeshadows. Remember all makeup products come with a shelf-life and you need not waste precious money on makeup you won't use much.
Hope your selection of bridal makeup products has been made easier with our list. So it's time to go makeup shopping brides! Do tell us how you found this post in the comments box below.