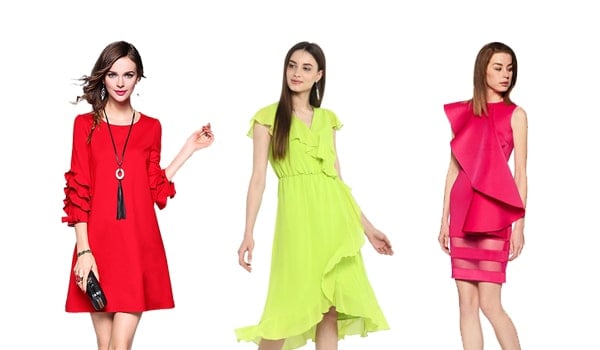 The winter months may call for a more darker colour palette, but on some days you just want to enliven your spirit wearing brighter hues.
From fresh reds to neon pinks to happy yellows, silhouettes in bright colours exude all the good vibes and happy feels. So for all those days when you are experiencing monotony wearing the suave autumn winter hues, opt to reflect your dynamic side wearing solid pieces in head turning brights.
Here are our top picks from amazon.in for wearing catchy and bright colours this season.
Bright Red Dress:
A pretty red dress is a mandatory aspect of any fashionable lady's closet. The color of passion and desire this energetic hue has the superpower to instantly lift your look from normalcy to starry. This stylish crew neck party dress is ur pick for the season. Letting the color dominate. the simplicity of the dress renders it glam quotient. Binging on the ruffled sleeve trend, the dress is appropriately dramatic and is sure to turn heads. Pair it with a printed knotted headband and trainers and you are good to go.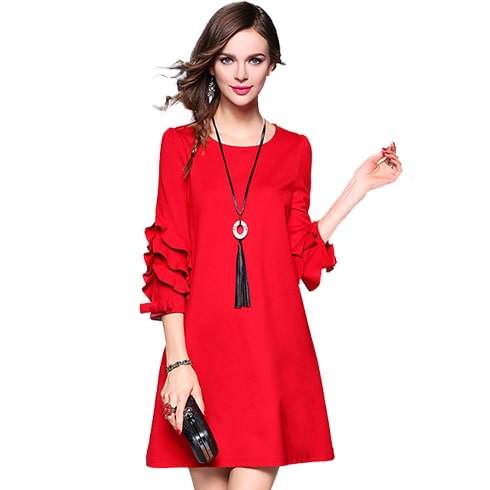 Bright Orange Fringed Dress:
With coral being announced as the colour for the year 2019, we are totally crushing on all things orange. For stirring up those boring days, we are betting on this bright hue and not to miss, the much in trend, fringes. The short orange dress with fringes swaying along the neckline make for a fitting outfit for those crazy party scenes.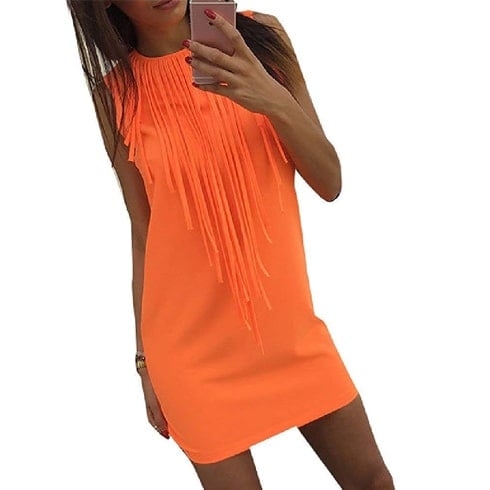 Bright Yellow Wide-Legged Jumpsuit:
Jumpsuits are hot this season. After a whole lot of blacks, whites and blues we have turned our focus onto their more brighter hued and printed versions. To work the jumpsuit trend in a single colour, opt for this turtle neck and wide legged jumpsuit in a fresh and happy yellow. The tied up waist will accentuate your curves further. Wear it with boots and rock your soires with utmost panache.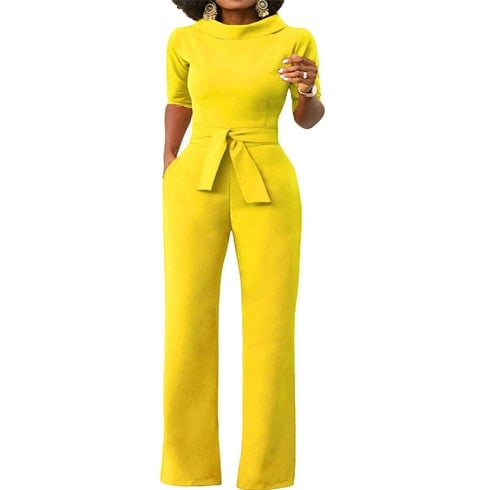 Bright Pink Ruffled Bodycon Dress:
We love everything pink. And when it's Fuschia, the love just doubles up. For the year end celebrations here, ditch the blacks and shine bright in this fuschia dress. While the ruffles falling effortlessly across the body adds all the drama, the sheer edgings, add to the glam girl quotient.
Lime Green Ruffled Dress:
Perfect to enliven your brunch scenes, this overlap ruffled georgette dress in a bright lime tone is sure to get you all the attention. While the cascading ruffles add to the femininity aspect, the asymmetric soft edging exudes flirty and fun vibes. Pair it with your heels and you are ready to rock.
Bright Blue Shift Dress:
Beat blues, the brighter way, wearing this gleaming shade of blue. This blue short dress featuring a gathered knot at the waist looks like a wardrobe hit. Pair it with trainers for maximum fashionista impact.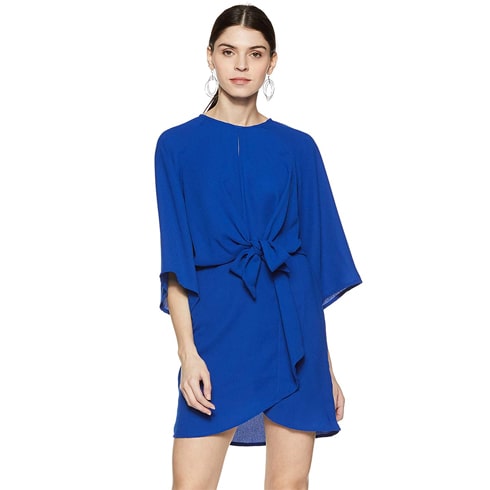 We hope we have revived your love for brights with these outfits in captivating hues.
Author: Sonam Maheshwari