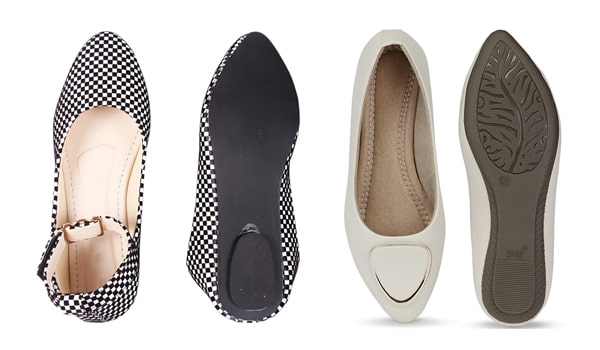 High heels are passe. Comfort is what is trending. And when we talk about comfort in footwear bellies undoubtedly occupy the top spot.
High on style and even higher on the feel good factor, bellies are sure to instantly revv up your style keeping your feet pleased. From your casual workwears to your glamorous wedding outfits there's a belly for every look.
Be it your fitted trousers or the slouchy patialas or your pretty lehengas bellies are sure to complement all style files.
From their flat versions to bellies boasting of pretty kitten heels to the block heeled ones, there's a whole range of variety when it comes to these new age footwears.
Every season presents a new collection of ballerinas. To have you sorted for this fashion season we went on a lookout to find the most trending bellies and our search took us to these 5 most stylish pieces available on Amazon.in.
Without an iota of doubt, step into these beautiful pieces and add all the stars to your lookbook while your feet enjoy utmost care and comfort.
5 Bellies To Have In Your Wardrobe Now:
1. Pastel Blue Bow Bellies:
With us standing on the threshold of spring – summer, pastels are already on our mind. These powder blue mules flaunting a cute bow are our pick to keep your style cool in the hot months ahead. Slip on with light pads, these bellies will take you from beaches to your evening city hangouts with equal swag.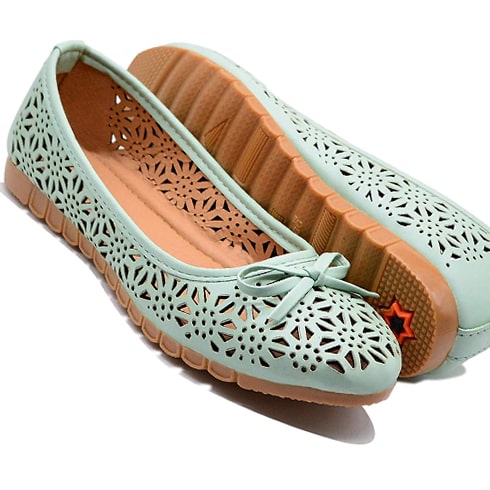 2. Glittering Golden Kitten Heel Bellies:
If there is a wedding you are to attend this summers, then you sure to thank us for this sparkling golden pair. Adorned with a glittering escapade, the kitten heeled pair sealed with an ankle strap is sure to revv up all your ethnic outfits. Be it a saree or a lehenga or a magnanimous anarkali, these golden bellies will add all the fab to your desi styles.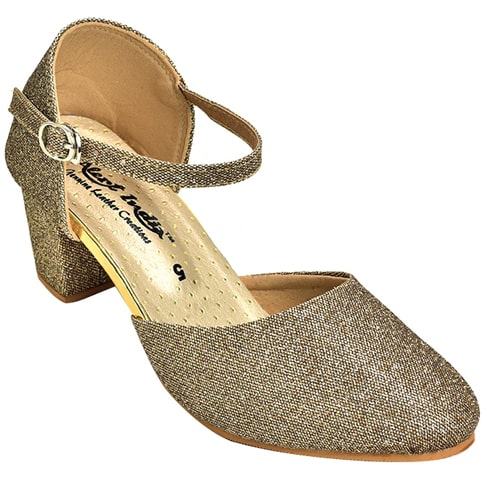 3. Flat White Bellies:
White is white. Pristine, peaceful and absolutely stunning, whites are known to add all the glory to any look. Be it an all white look or white add ons, we love every bit of this no colour. This season we found a fitting replacement to your black workwear footwear in this beautiful and classy pair of white flat bellies. Fashionable and comfortable these bellies could well be your go-to pair this summers.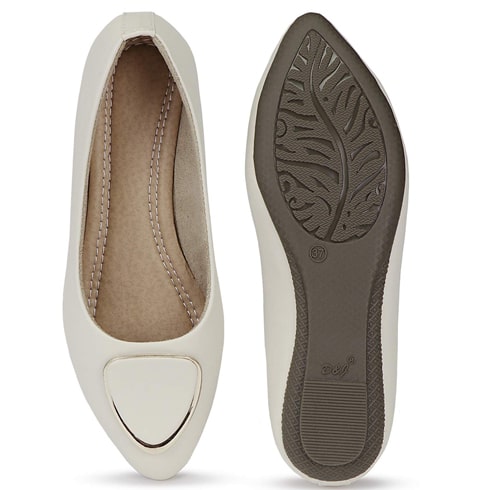 4. Grey Loafer Style Bellies:
Loafer style bellies are quite a hit and have been trending for long now. Playing perfect accompaints to our workwear, these add on to the power quotient of your workday lookbook. This season opt to wear them in shades of grey for maximum impact. This pair done up in faux leather completed with a fringed bunch spells class and sophistication.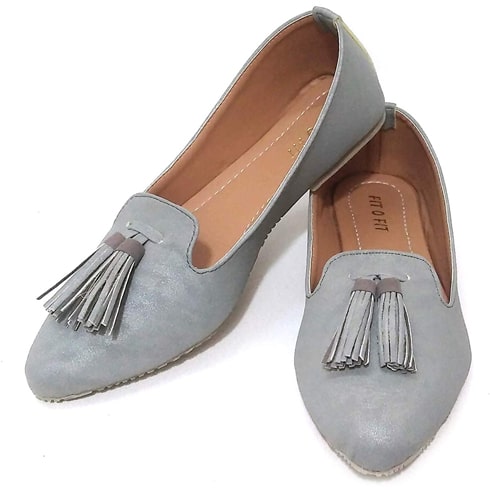 5. Monochrome Gingham Bellies:
Black and whites are classics and this checkered monochrome bellies make the combination look so good. A quick upgrade to the B/W family, this pair of bellies sporting of an ankle strap are sure to complete most of your casual styles with a distinct edge. So women take your basics to all new highs with this pair of monochrome magic.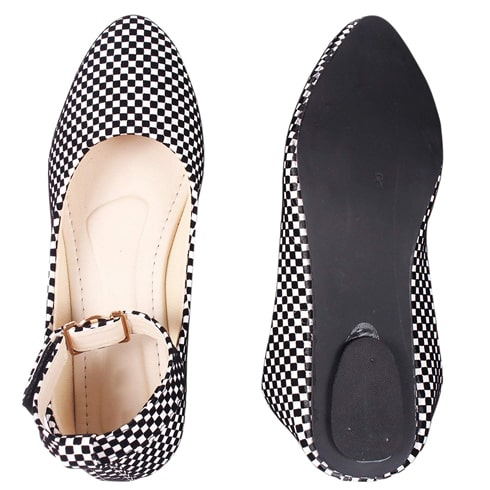 So women if you love these pieces then we say start stocking up on the trending bellies and have your style game going strong.
Author: Sonam Maheshwari