Exuding all the Indian feels, Kolhapuri chappals have the innate ability to rev up your next door desi girl vibe almost instantly.
The prettiness of kolhapuris is such that they zing up outfits the Indian way. A must have in every Indian girl's shoe closet, we keep coming back to these fitting pieces every now and then.
With patialas, dhotis, ikats and the like kolhapuris are a must to round off the overall look with utmost desi swag.
1. Neutral Weaved Kolhapuri Platform Heels:
One of the most popular kolhapuris among India fashionistas is this version of the classic kolhapuris done up the modern way. Set in a rich neutral palette, this pair is weaved with a subtle sheen that looks royal. Zinging up the otherwise basic look are the metal studs placed right in the centre that demand much attention.The platform heels of 2.5 inches renders the needed confidence missing in their flat versions.Pair them with your anarkalis and pakistanis to observe all the spotlight.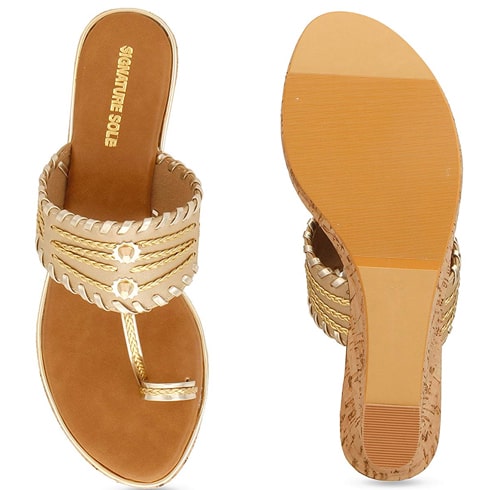 2. All Black Kolhapuri Chappals:
Black is black! And black is back. It's time to restock all black footwears in your closets. This black kolhapuri will be your dark horse this season when you dress up ethnic for the winter nights. For maximum impact wear them with a basic kurta and big bold bindi look. The golden thread done up all along the partition knot amps some surreal feels.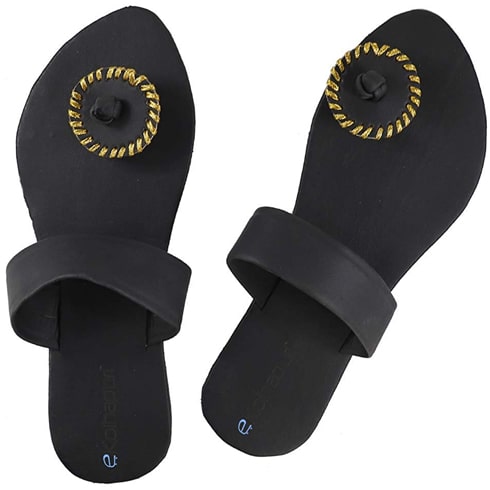 3. Brown Lightweight Kolhapuri Chappals:
If classic brown kolhapuris are on your mind, then this lightweight version with twisted partition could well be your footwear pick for pairing with your regular kurtis. This slip on pair is sure to be a worthy addition to your footwear closet. A handy number, this pair of kolhapuris look much ruf and tuf and fashionable for daily use.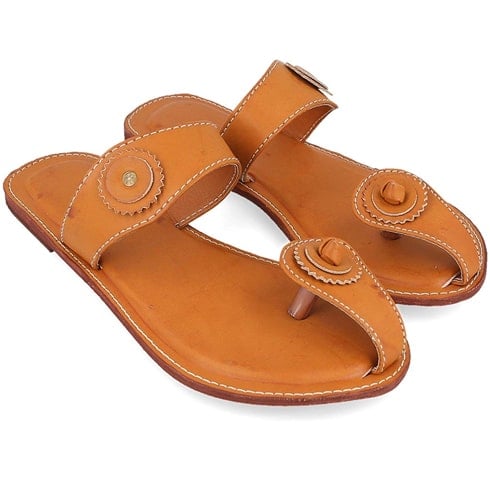 4. Seaweed Punching Sage Green Kolhapuri Chappals:
A handcrafted pair in subtle sage green, this pair of kolhapuris is sure to turn heads. The seaweed punching renders more charisma to this rendition of the classics. Comfortable and durable this pair has the effect of reducing heat from the body. The suave olive tone will transition perfectly into your autumn winter ethnic wardrobe.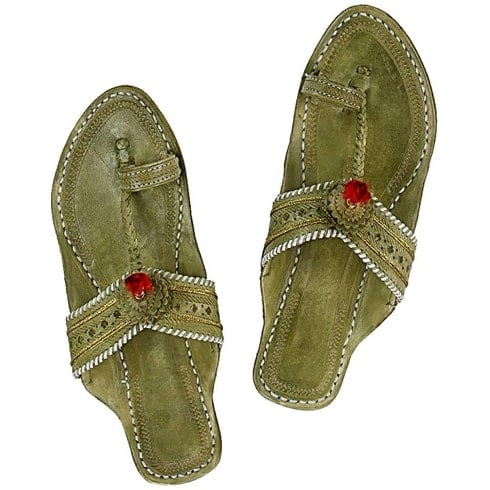 5. Yellow Fringed Kolhapuris:
We are still crushing over fringes. If you too like us love that bohemian feels lent out by these strings of prettiness, then opt for this pair that blends in the archaic charm with some free spirited magnetism. The classic slip on beautified with yellow and golden fringe bunches will pair well with all your Indo-western looks.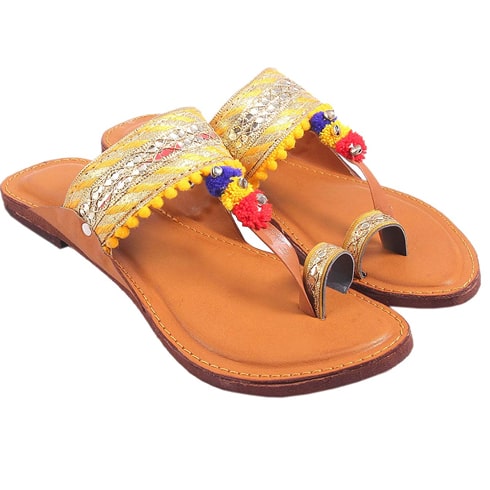 So show some love for these classics and opt for their trending versions to enliven your desi girl feels.
Author: Sonam Maheshwari