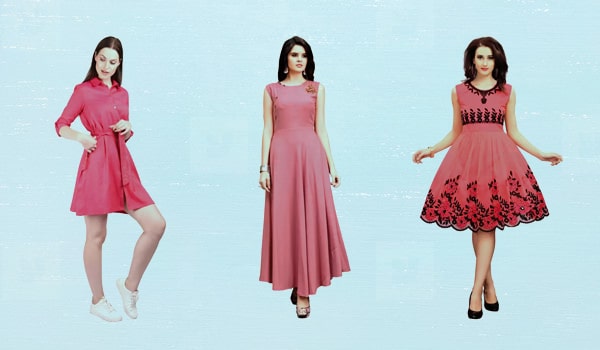 We rarely find a woman or a girl who doesn't have pink as their favorite color. Do you agree with us? Yes! The color is not just appealing but catches every onlookers eye. From pearl pink to shocking hue, the pinks win our heart every time and it is no wonder most our wardrobes staple piece.
Here are few pink dress ideas from Flipkart that might woo you-
Women's A-line Pink Dress:
With so many fashion trends rolling out every season, it is understandable when a fashionista wants to stay ahead in the game. If you are looking to blend in a few trends in the pretty pinks, then this A-line dress is a good bet. It is an off-shoulder, stripes dress cinched subtly around the waistline. A pair of quirky earrings and metallic or neutral sandals with a sling bag will sure look lovely with this style.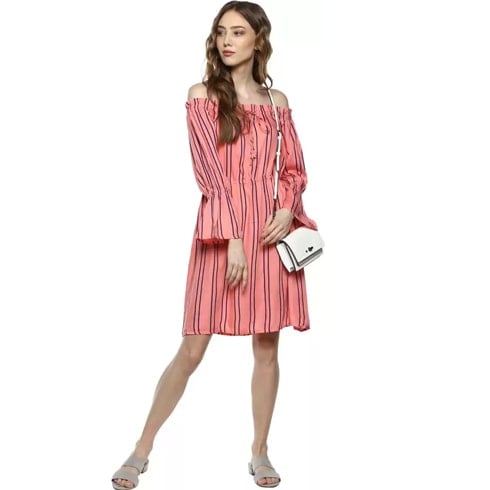 Women's Shirt Pink Dress:
Shirt dresses are tricky yet very trendy. If it's your first time with shirt dresses, root for the sweet pink shade to make the challenge doable. This subtly striped shirt dress with eyelets belt is both trendy and alluring and makes it a perfect go-to dress. A pair of sneakers could make it your style click in a flick.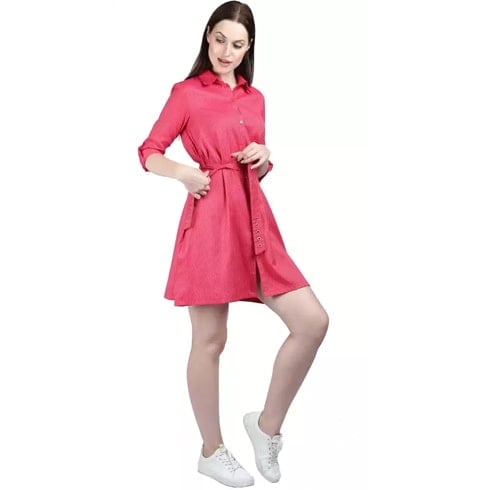 Women Fit and Flare Pink, Black Dress:
Look like a doll out of a fairytale in this pink floral fit and flare dress. The embroidery around the neckline, waist, and hemline looks beautiful and adds a hint of spice to the sweet pink style. Adding a pair of black accessories would make this style irresistible any day. Crafted in soft net, this outfit is absolutely comfortable. Add this fusion style this season to your collection and you will not regret it.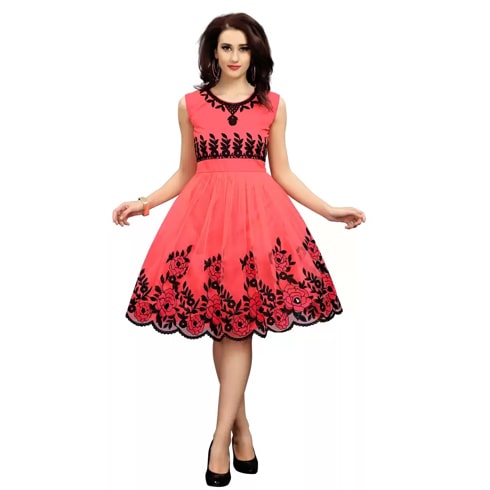 Women Sheath Pink Dress:
Have a beautifully sculpted body? If yes, pick up this pink sheath dress and flaunt those sensuous curves. Although it is a solid colored plain dress, it does have a unique elegance. Since the outfit looks bland by itself, add contrast accessories that add shine, shimmer and spice to the style.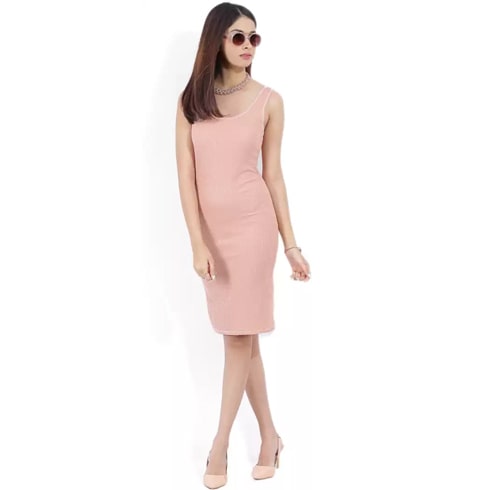 Women's Maxi Pink Dress:
Beat the summer this year with this lovely easy-breezy pink maxi dress. The polka dots patterned maxi dress is truly irresistible and sure gives the wearer a sweet ca andy vibe. With a belt that can be tied behind, you can add some shape to the flowy gown. Unlike other styles, the best way to nail a polka dots style is to keep it simple and neutral with tan colored accessories.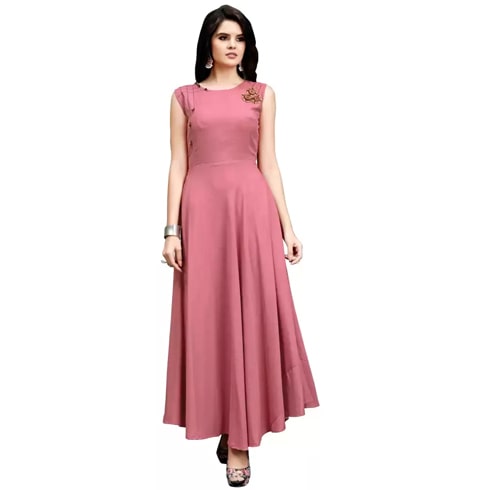 This is just the beginning! Pink never fails you and in the ocean of pink styles available at Flipkart, we are optimistic you will find your true pink love!
Author: Sai Bhargavi Chintaluri