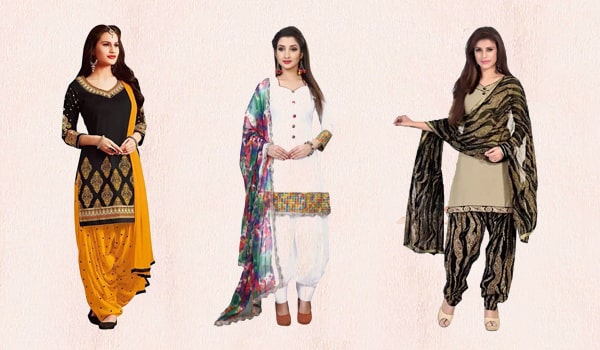 Change is good and inevitable but when it comes to ethnic fashion, most of us still prefer the old school ways, isn't that true? Majorly the salwar suits have now moved from the 90's style to palazzos, straight pants and many more. However, the beauty of a proper Punjabi suit is unbeatable and impeccable.
While this trend still lasts, grab one of the suggested collections below and give your western style file a break-
Jevi Prints Crepe Geometric Print Salwar Suit:
When time is ticking, a quick, easy to wear a synthetic dress would be our first pick, isn't it? And if so, this printed salwar suit is the best bet. A solid colored kameez with a printed bottom and dupatta will sure earn you quite a lot of fashion points. This lightweight outfit is reasonable, smooth and comfortable. Pair it with traditional looking earrings or fashionable pearls and up the style quotient.
Ethnic Junction Cotton Solid Salwar Suit:
Summer is fast approaching, and it is time to bring out the linens and cottons out from the closet. Crisp, light and elegant, this Ethnic Junction Cotton salwar suit is worth every dime. The animal printed Patiala and dupatta keeps the style both contemporary and chic. Black accessories would light up the style, don't you think?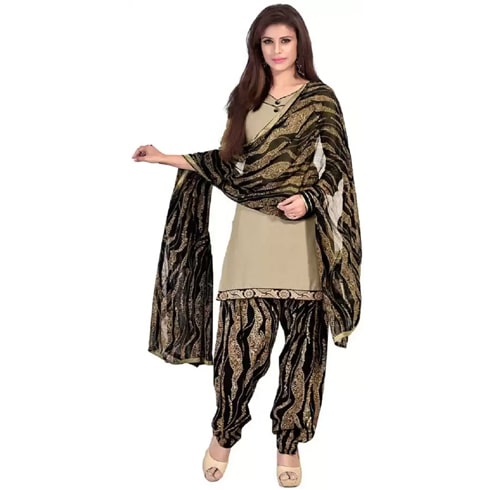 Rensilafab Crepe Printed Salwar Suit:
Be it western wear or ethnic, black never fails, don't you agree? If you are in agreement with us, then you would definitely loosen your purses strings for this marvelous black and mustard yellow crepe suit. It is the perfect wear for parties or any event. Traditional jewelry and nice, wavy hair would accentuate the beauty of the style.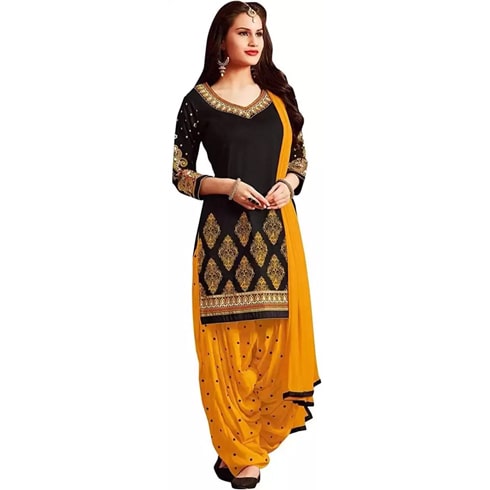 Flybird Fashion Salwar Suit:
Whites are hard to maintain and the least opted ones in ethnic fashion zone. But once you set your eyes on this Flybird Fashion cotton suit, you won't be able to resist adding it to your collection. The multi-colored hemline, sleeve corners, and the dupatta give us a wide choice of colors to accessorize in. The tight fit of the salwar bottom will prevent it from slipping under the feet and keeps the white perfectly neat. Add it to your closet and play with your colorful accessories while styling.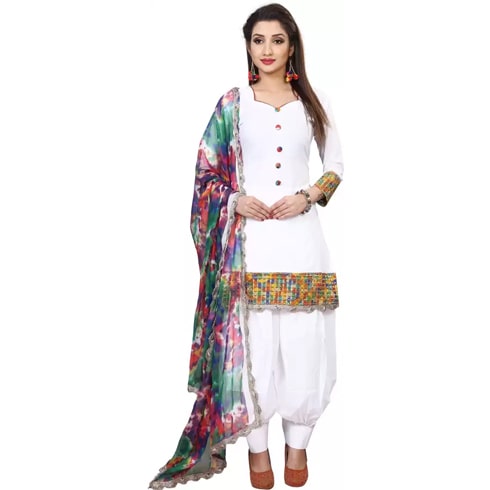 Women Salwar and Kurta Set:
Prints over prints make for an awesome fashion statement be it ethnic or western style. Pick up this lovely print over prints salwar suit set and bag those numerous compliments that come your way. It is a perfect style for daily use. Light in weight, smooth on the skin, and breathable in texture, this style is a must-have.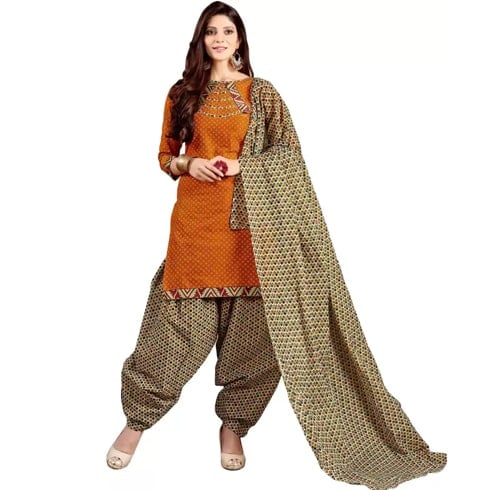 Knock yourself off with some Punjabi suit styles and roll out your ethnic side.
Author: Sai Bhargavi Chintaluri