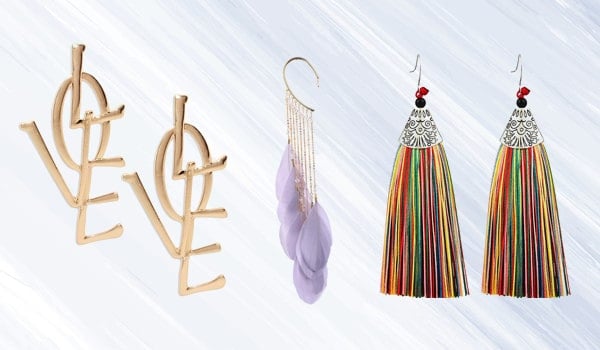 While clothes make a man, jewellery pieces define a woman.
An important part of every woman's dress up, jewellery is known to add persona to your lookbooks. Amping the gorgeousness of your outfit and adding all the stars to your appearance, accessories go a long way in completing your look.
Everything "cool" is the new in. While classics are classics, fashion insiders are pouring all their love on quirky and statement, fashion outfits and accessories.
To upgrade your summer style up this season and add all the oomph to your cool and comfy lookbooks we went on a lookout for the "it" pair of earrings to wear this season.
Our search took us to Amazon.in and we picked out these 5 pairs of super chic earrings which are sure to absorb all the spotlight.
So women scroll further and pick out the pair of cool that will compliment your style come summers.
"LOVE" Drop Earrings:
We are all hearts for this pair of LOVE earrings. With love written the quirky way in a dangler style, we bet this pair will get all the attention from your onlookers. Fun and flirty this pair of earrings will complete your street style to the T. Opt to wear it with oversized boxy looks for most impact. Finish up with a pair of currently trending multicolour trainers.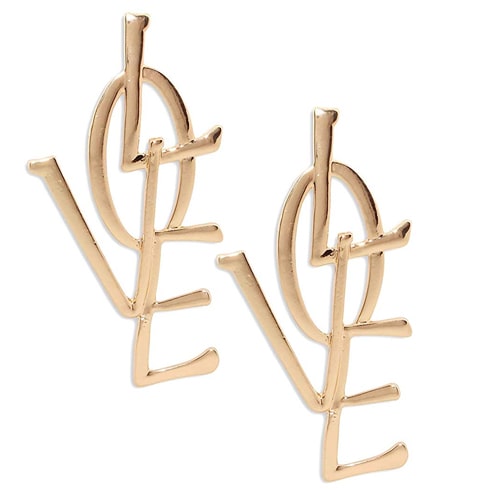 Knotted Extra Long Fringed Earrings:
Fringes are still a thing. Betting high on brights to this season of sunny days, this multi coloured fringed earrings is our pick for the season ahead. Done up in rainbow hues, this pair of colourful earrings will compliment all your bright summer lookbooks just perfectly.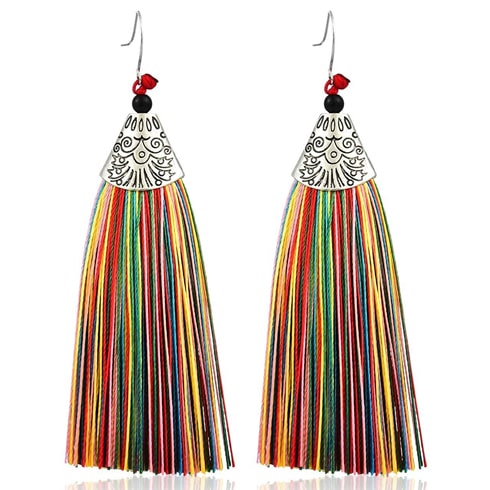 Pastel Boho Feather Earrings:
Bohemian is trending!. To add a bit of boho vibrancy to your lookbooks, carry this feathered ear cuff with a complimenting outfit. Perfect for lazy brunches this pastel tiered ear cuff is sure to take your summer style notches higher. In perfect sync with breezy and floral loose dresses, this ear cuff will fit in just your summer closet just right.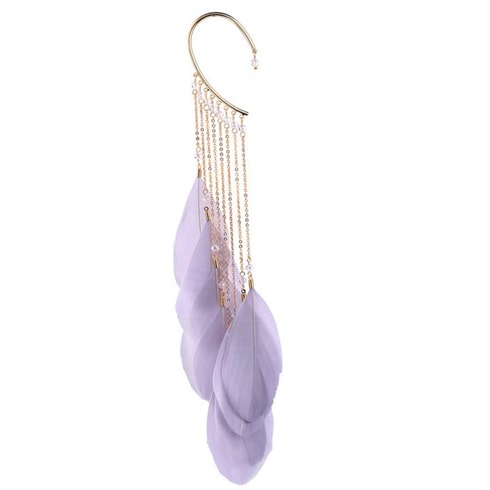 Swag Pineapple Earrings:
For all my darling beach bums who aspire to relax by the beach this pair of pineapple earrings is meant for you. For our love for pina coladas, this quirky pair is sure to rev up your shack style dressups. Opt to wear them with bikinis or your breezy and comfy kaftans and you exude those hawaiian vibes. A pair of funky beach slippers, a top knot and a pair of oversized sunnies, and you are all set for a swagger beach look.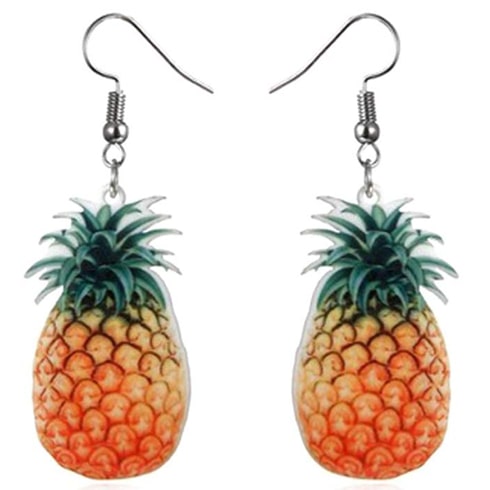 Retro Wooden Concentric Earrings:
Geometrics have their own kind of sophisticated cool. Hard to miss, this pair of concentric circles look sharp, power packed and worthy of attention. Done up in wood this pair of long earrings have a modern feel. Pair them with your kurtas and ethnic maxis for most impact. While the retro feel is impressive, the red and black contrast catches attention almost instantly.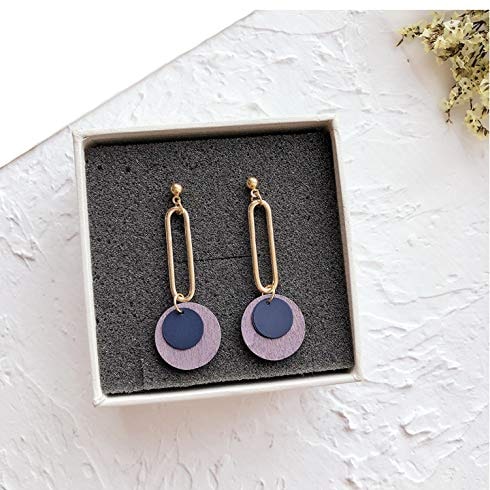 These are the best earrings you could try this season. Be it the boho vibe or the classy you, these earrings are just a class apart.
Author: Sonam Maheshwari