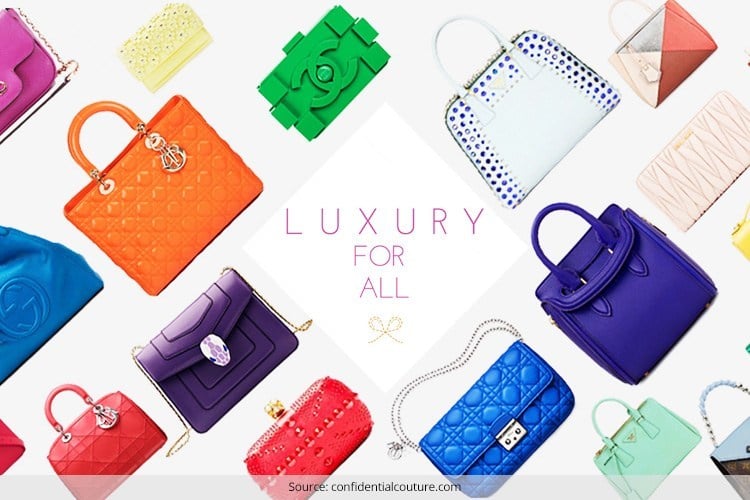 A classic Louis Vuitton, a Fendi clutch, a Grand Shopping Tote by Chanel, a sling bag by Salvatore Ferragamo, a Botegga Veneta Knot Clutch and hopefully a Hermes Birkin. This is what my very small yet very expensive bucket list looks like when it comes to building my very own collection of designer handbags.
Like all good things in life, even this list comes with a big BUT. It is technically impossible to get your hand on all those bags if you are a commoner. You would have to slog all your life and yet would not be able to purchase half of that list. A Vuitton? Probably. But, you'd have to compromise on a lot of other things – which technically is impossible.
Now, unless you become a hotshot lawyer like Jessica Pearson (suits reference, of course) and own the firm, and start earning in 8 figures, dollars that too, you could kiss that list goodbye. Or, you could indulge in some pre-owned products that are brilliant to look at, yet are sold at half the price. And no, we aren't talking about first copies or fakes here. We are talking about genuine or owned products which are on sale for reasons best known to God. But lucky for us, they are on sale.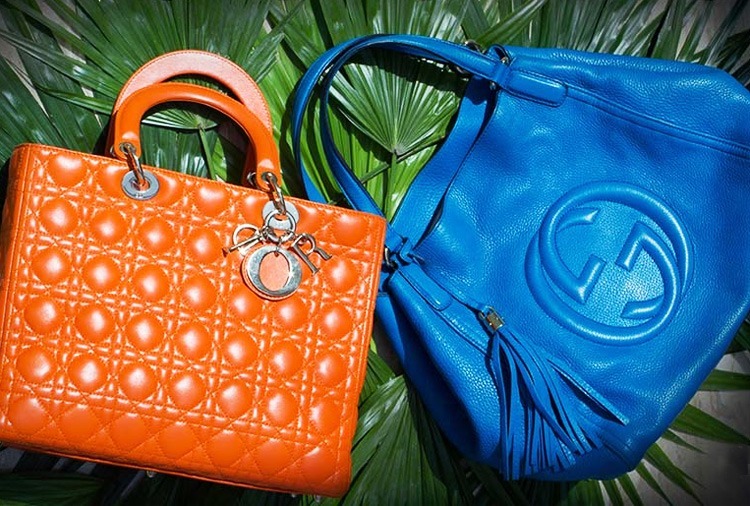 [sc:mediad]
The Big Question
Where on earth can we find such people who would splurge on some sexy bags and sell them at half the price or less? Don't you worry child, see heaven's got a plan for you. And this plan comes in the form of a website – Confidential Couture.
We tumbled upon this site while looking for beautiful Michael Kors bags. They aren't pre-owned but they have a generous collection, alright? I'll give it to them. So, while we were thinking of splurging on a MK bag, we found something rather intriguing. An Alexander McQueen clutch that was originally priced at Rs 100,000(INR) is being sold for Rs 59,000 (INR).
Yes, our eyes popped too and we went crazy over their website and scrutinised it to the inch. But couldn't find any flaws. We then bowed down and thanked God for being so generous!
The makers of Confidential Couture, Anvita Mehra – CEO and Founder and Jharna gianchandani – Chief Operating Officer took it upon themselves to help aam janta like you and me, and decided to open a website where people could buy some pre owned products. That's not it. They also help their customers authenticate their purchase ad make sure that both the parties (seller and buyer) get the best offer.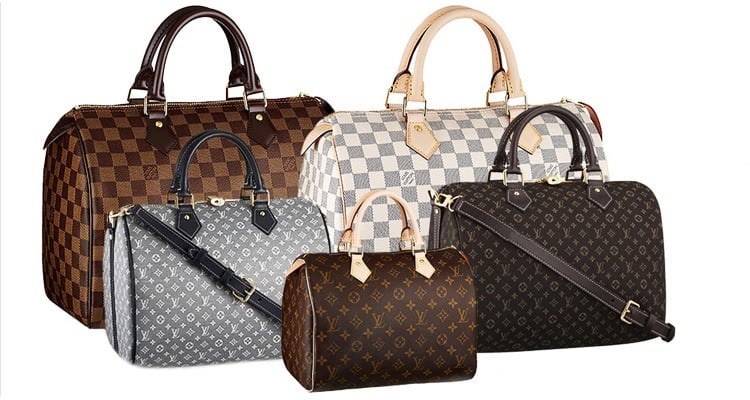 About Confidential Couture:
So, they have three categories of bags and accessories –
Never been used – You know that instant moment of regret where you splurge impulsively on a pair of shoes which you know you shouldn't have bought? But you got them anyway? For moments like those Confidential Couture has this category where you just sell them off. In mint condition, with the tags, the dust bags, the box, the cover, etc.
Gently been used – Now, these items are those items which have been very rarely used. Just very elegantly at a party and now the owner isn't feeling the product. So, with just-used condition she decides to give it away. Oh so gently!
Fairly used – Now these are the products which have been used, and may show signs of use. Like the regular marks, creases few spots here and there, the feel of the inner fabric etc. But that doesn't mean to say that it's a bad deal or the product isn't functional.
So, whichever type floats your boat, doesn't dent your pocket much and yet satisfies your deep vices, is the type you should go for. We started with Never been used *wink wink*. And now we plan on getting those gorgeous fairly used Chanel Shades. They are a total stunner! #LustfulSigh