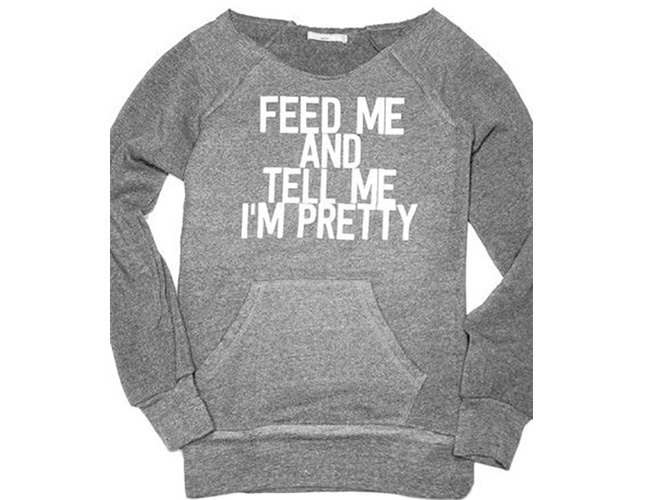 Snuggle your hands into this pocket bearing sweatshirt and people will read, Sure to get you enough compliments when you get out. When you aren't feeling particularly in the, mood, go for something with a caption to give people the hint of what's going on in your mind.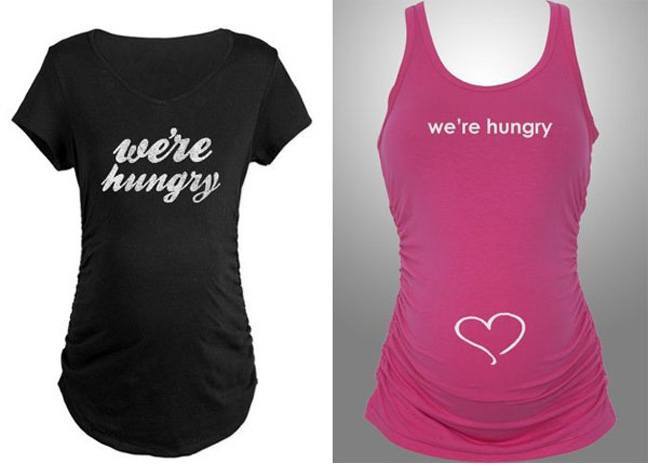 Oh, yes, we are always hungry. With the various cravings and the healthy food people keep stuffing you with, your appetite has grown bigger too.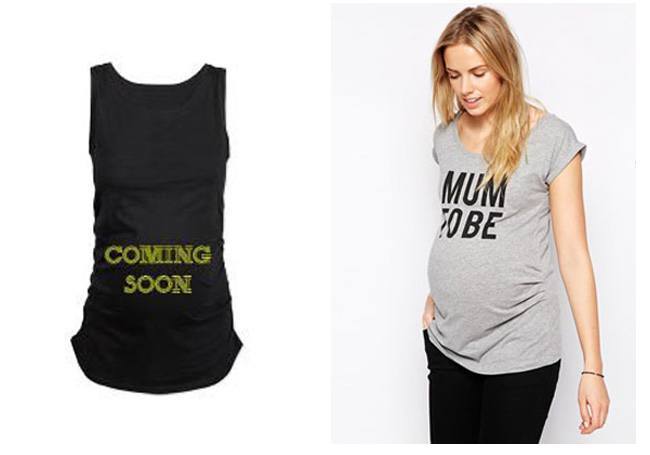 'Coming soon" says it all and says it right. This tee is very classy and damn cute, Have one or make one of your friends paint you one. Even the one that says "mum to be" is a classic baby shower tee.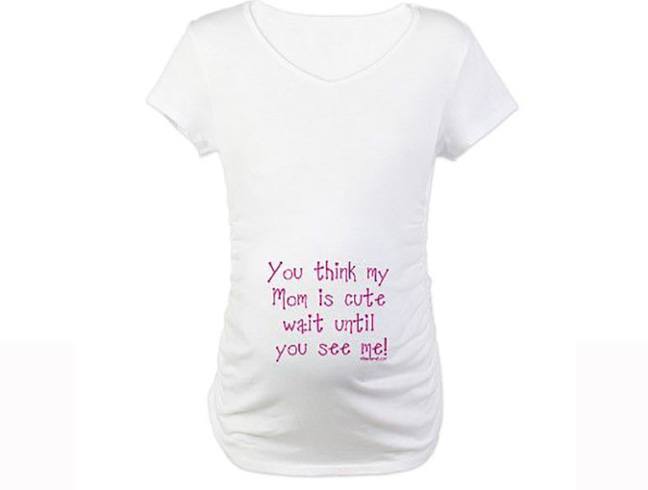 Soooo Right! Pregnant ladies have that glow on their faces and no one cannot not see that, hence this tee perfectly suits you.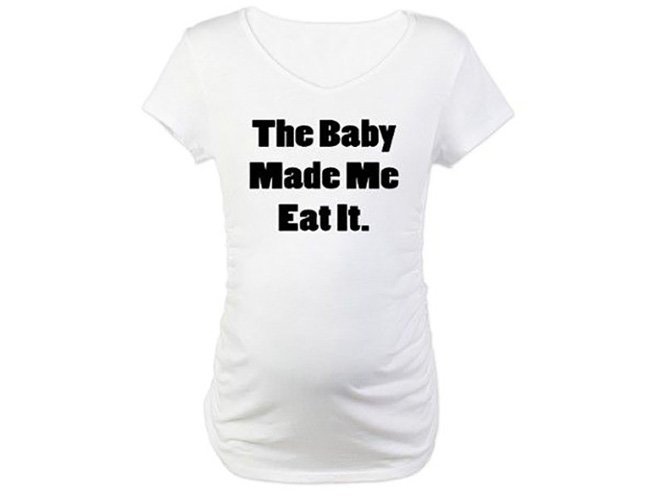 And we have the food "quote" here. Gorge up on food and blame it on the kid.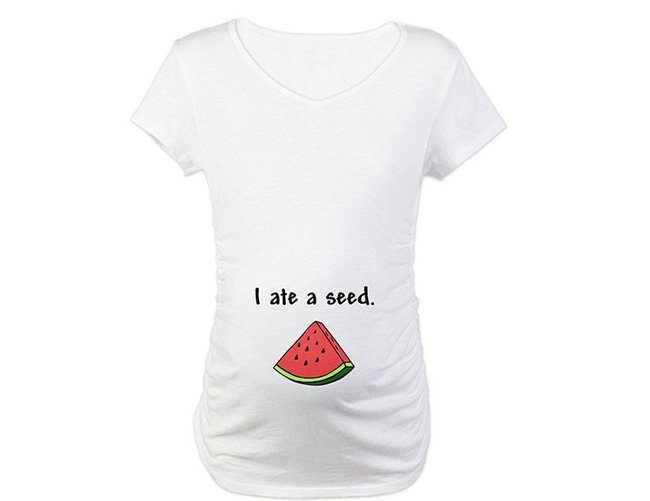 I can believe how adorable these can get.
Peeping through mommy's tummy, Cho chweet!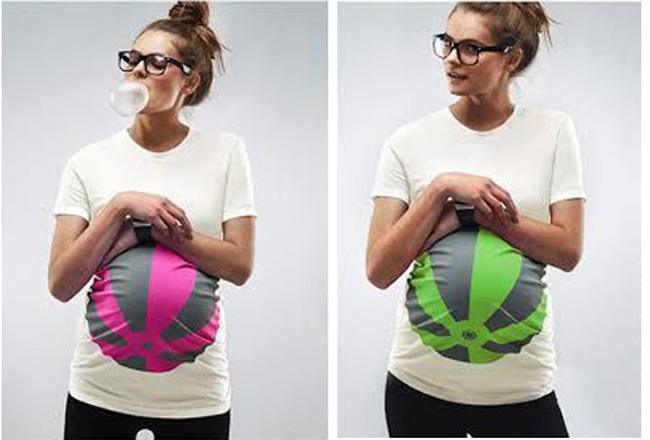 This one is a sporty tee that you could wear. Just loving how the ball fits on to your tummy. Just the right way to flaunt it.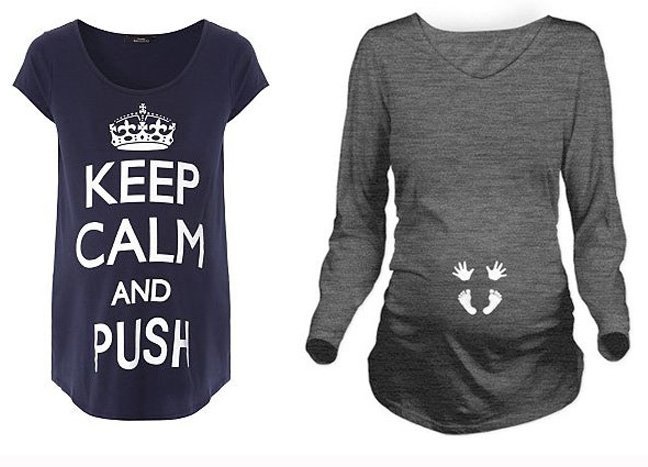 The trend with these "Keep Calm" t shirts just keeps getting better with the day. Here we have one funny one for the pregnant you. A little cheesy but definitely cute. Own one. Next to it is another special one which has tiny baby feet and hands printed. Just makes you want to do "Awww'.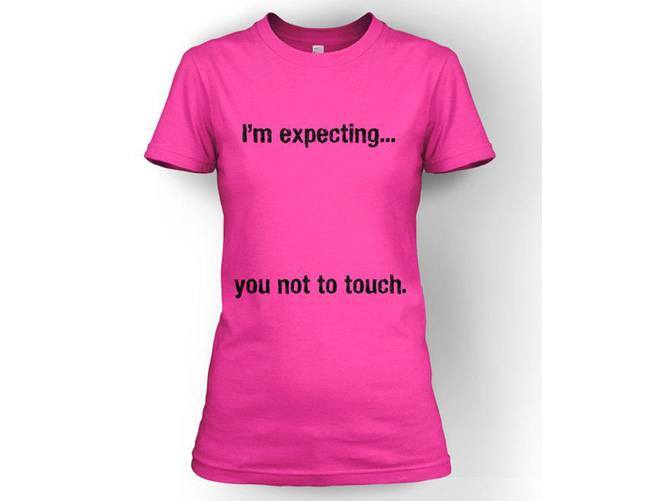 Everyone around you wants to feel that cute little belly of yours, but I'm sure with the fluctuating moods, you aren't always in the spirit. So when you don't want to be rude, just wear this and look cute yet giving out a kind of a warning to people.
Maternity wear can be tricky, with the fluctuating hormones, the weight and your mood, I'm sure the first preference of every woman goes to comfort. Especially in this state, when you can hardly move around and everything is so taken care of by others, it's your time to get pampered. Loose tops, dresses, kurtis, T shirts are all the choices you have in your closet.
Maternity T-shirts styles in these are usually limited, even then now we have designer wear for maternity too but then also no one wants to spend out a lot for those months only. The clothes need to be reasonable, comfortable, your favourite colour and the fabric needs to be pure to avoid any allergic reactions during those days.
So, wearing it in or out of the house, you sure you will charming and bring a grin on to everyone's faces and yours. Love this time of your life, because it's the cutest you can get.