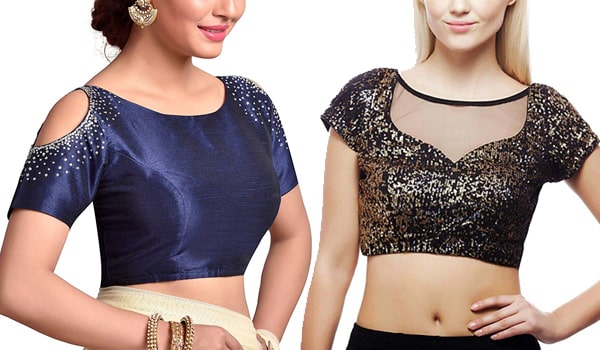 The most timeless, graceful, and charming of all Indian outfits is a conventional saree. A continual altercation of the six yards over the years by industry's ace designers, has led us to the more modern versions of the drape.
Along with the sarees, the blouses to have been continually evolving. From there plain ancestral versions, to the more hep and stylish adaptations, blouses are transforming dynamically. To keep pace with their rapid changeovers it's important you keep yourself abreast with the current trends in blouse designs.
Blouses That Are Trending:
With blouses having the capacity to make or break your saree look, we suggest you invest time in choosing the most appropriate blouse for your saree. Every season presents its own styles and trends, and if you do not wish to look outdated then you have to keep yourself informed of styles that are in vogue at that point in time.
To make your life easy, we did a quick R&D to figure out all that's trending this season as far as blouses are concerned. These pieces scouted from amazon.in are sure to have you observe an on-point blouse game. So for your next saree pairing opt for one of the given styles, and even your old saree could get a fitting makeover.
1. White Lace Blouse:
This year is all about whites and if you still have not got a chance to wear a splendid and gorgeous white drape then we did say now is your chance.
To enhance your all white glory wear your ivory saree with a pretty white lace blouse, just like this white jacquard half sleeve blouse and render all the oomph to your evening soirees most elegantly.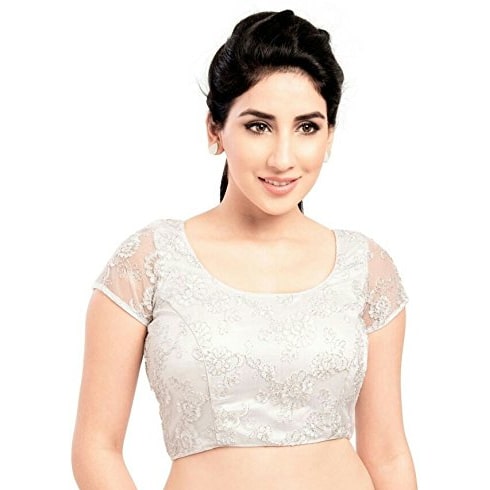 2. Mustard Raw Silk Blouse:
Raw silk blouses are classics courtesy of their regality and simplicity. With the festive half of the year ahead of us, we are totally lusting over this rich silk blouse in a bright and warm tone of mustard. A perfect match to your extravagant drapes, this simple piece boasting of that sensuous back is a must-have.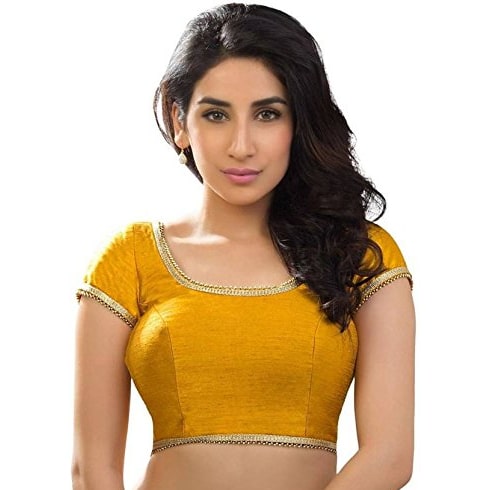 3. Embroidered Blouse:
A stunning red blouse with an evergreen cut and embroidery is a mandate in every saree lovers closet. With bright hues dominating Indian wardrobes, this red blouse is sure to come in handy. An exquisite neckline both back and front, adorned with beautiful gold embroidery, this elbow length blouse will ensure a statement festive look. Compliment this red blouse with a festive drape and a bold red bindi.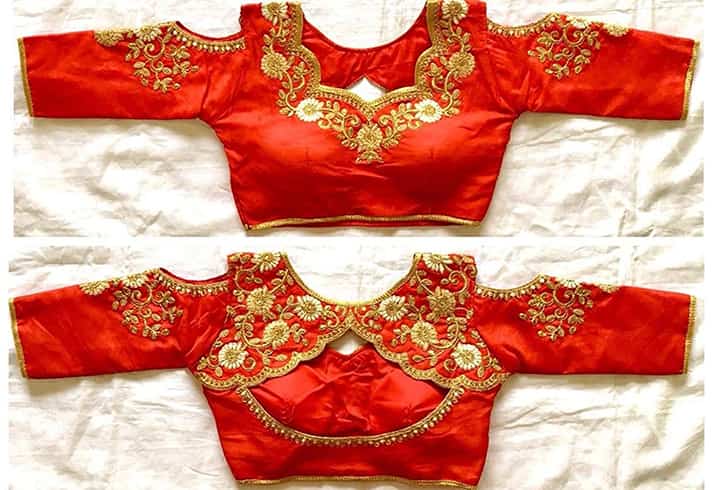 4. Cold Shoulder Blue Blouse:
With shades of grey being the rage, we strongly recommend this cold shoulder blouse in electric blue. Encrusted with good quality crystals this blouse exudes contemporary chic. Wear it with a flowy grey saree and you are set to make an head turning impact.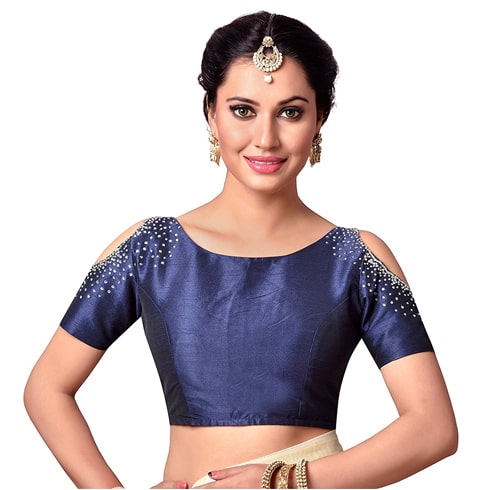 5. Sequinned Blouse:
Sequins are must wear this season. Pick this sequined black and gold blouse sporting a stylish neckline for your cocktail evenings. For pairings, go monotone on black or gold, or opt for complete contrast and sparkle your way to glory.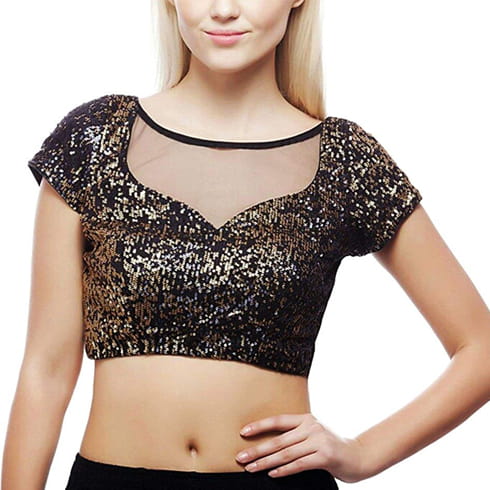 6. Golden Sleeveless Blouse:
A nude gold blouse is like a savior. When in doubt wear your range of heavy silks and georgettes with a golden blouse. This halter neck sequin golden blouse flaunting a net neckline is our pick for this season.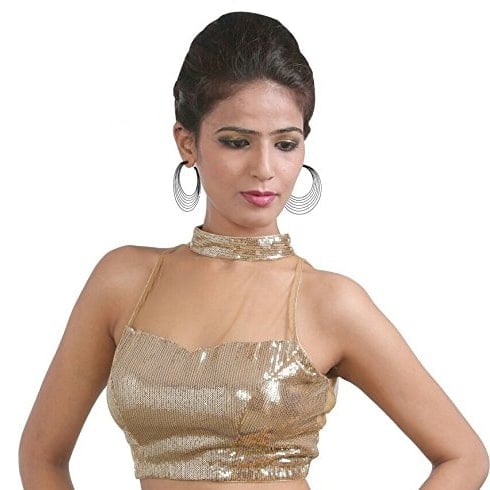 With the blouse game sorted, you are all set to play Desi Girl.
Author: Sonam Maheshwari