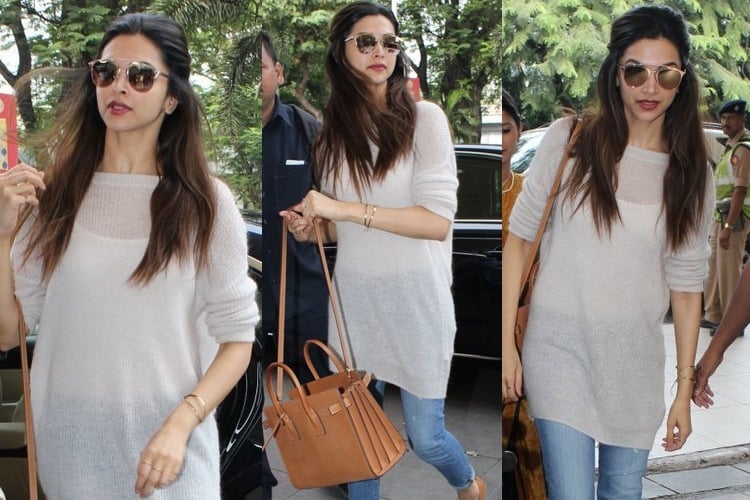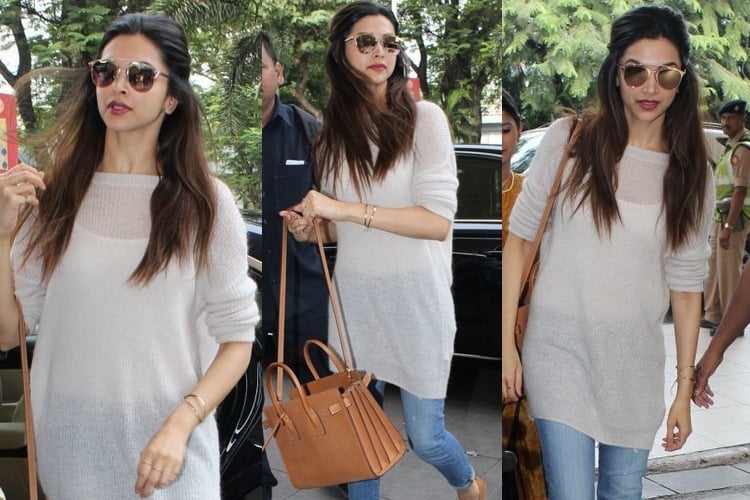 Just over the weekend we showed you all how Deepika Padukone was travelling.
Do you guys remember that cute tee shirt with pink flowers and shorts? Not the very short-short booty shorts, but a good decent-modest size shorts.
Uff! We love her for not following fashion so blindly.
Now, Miss Padukone travelled again and wore an outfit that I have taken a strange liking too! My colleagues might not agree, but there's something about this outfit that makes me smile. Is it Deepika Padukone's aura around it? I'll never know!
Before I get into the details of the outfit, here's a picture –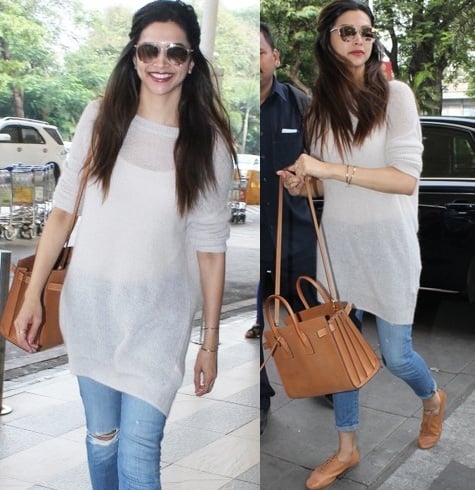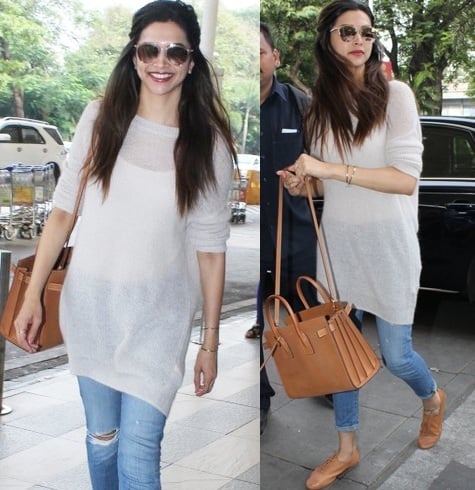 [sc:mediad]
A pair of distressed denim were teamed with a long sweater cum top. I tell you guys! Such sweater cum tops are SO in these days!
Even Selena Gomez wore it the other day. Take a look at her outfit –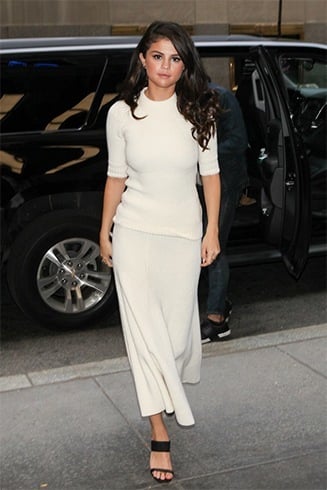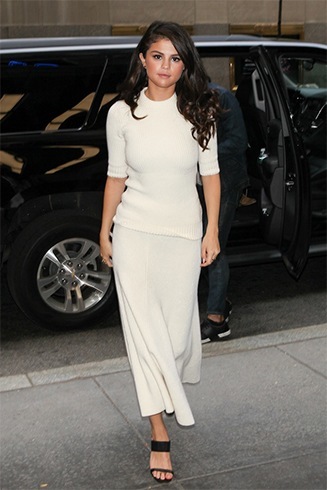 Gorgeous, gorgeous!
Deepika Padukone finished her look with tan oxfords and a matching tan bag. Well, not just any bag but the Saint Laurent Sac De Jour bag! Open hair, big sunnies and red lips completed her look. We like!
Imagine wearing Deepika's top while walking on the beach on a breezy evening? You could probably make it off-shoulder to add some glam! And when we say top, we mean – just the top!