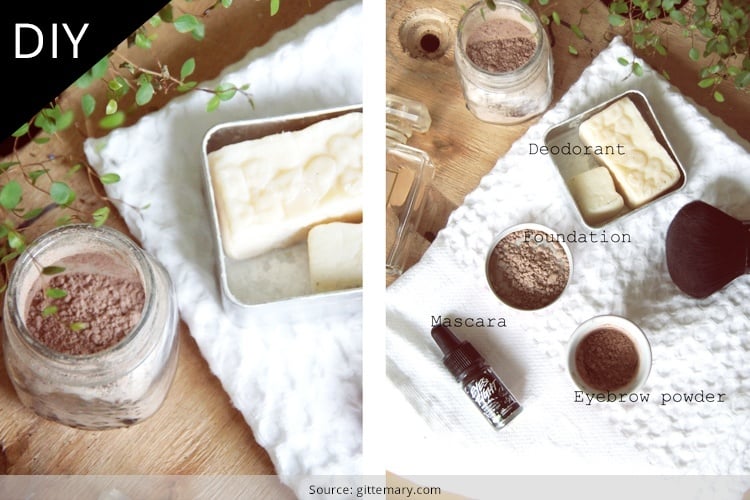 Ever wondered how much money you would save if you start your very own easy DIY beauty projects at home? Well, let us give you an estimate-you will be saving at least Rs.1000 and more! Don't even get us started now. Most of us fail to realize that the purest beauty products can be concocted right at home! So whether you are buying that expensive lip scrub or bath bomb, it will not make any difference to your skin until and unless you see how much better these homemade beauty products are!
[Also Read: DIY Milk Beauty Products]
Let's Get Started With The Below Mentioned Diy Beauty Products
This article will educate you on some of the best and very easy DIY beauty projects that you can do right at home!
1. Sweet-Smelling Bath Bomb
Bath bombs are the best things to have happened to your bath time. These mini sweet-smelling bombs can make your tub time wonderful! All the ingredients are right at your home.
Here is what you will need to make your bath a fun bath:
3/4 cup baking soda
2 cups Cornstarch
1 cup Citric acid
Spritzer bottles
Food coloring
Glass bowl
Essential oil
Baking molds.
Step by step:
Take baking soda, citric acid, and cornstarch, mix them and add colour drops to it. Pour that cup of powdered mixture into a glass bowl. Add water slowly and mix the spritz you want. Now take the essential oil of your choice and firmly pack it with the mixture. Let it set in the mold for minimum 2 hours and then gently pop them out! Happy Bathing!
[Also Read: How To Make Homemade Bath Bombs]
2. Keep Your Lips Smooth
These handmade lip balms give you a spa-like experience and one of the easiest Diy beauty products you can make at home. Use them to keep your lips hydrated in all seasons. You don't have to worry about any kind of side effects either-they are completely natural! Here is what you will need:
1 Tablespoon beeswax pellets
2 Tablespoons carrier oil
Essential oil(s)
Lipstick shavings
Heatproof glass jar
Plastic pipette
Slide tins or metal pots
Small Rectangular Lip Balm tins
Step by Step:
We start with the beeswax and carrier oil in a jar and heat it in a pot of warm water until the wax melts. Essential oil is dropped into it using a pipette. Put in the lipstick shavings onto it to achieve the desired colour. Transfer the mixture to the lip balm tin and let it set for an hour. Your sweet-smelling and supple lips are just around the corner now!
[sc:mediad]
3. Hair Revitalizers
All of you have heard of shampoos and conditioners, but what are these revitalizers? Well, essentially speaking, these are hair potions which are made from some of the most common ingredients available in the kitchen. Use them even twice a month and see a world of change in your hair texture and feel. Here is what you will need:
Olive oil
Eggs
Bowl to mix
[Also Read: Hair Conditioner Recipe]
Step by step:
This hair pack is especially for dry and fizzy hair. Mix some extra virgin olive oil with two eggs and mix it and then apply in your hair. Keep the mixture for at least twenty minutes and then wash off. The olive oil will make your brittle locks healthier and impart a shine on them.
4. Hair Revitalizer for Dry and Flaky Scalp
Now this is one problem that most of us face during winter. But don't worry, because the fix is right there in your kitchen.
[Also Read: Homemade Hair Masks For Dry Hair]
Here is what you will need for this simple diy beauty project:
Ripe banana
Honey
Some almond oil
Step by Step:
Mix all of them together and allow it to set in your hair for at least 20 minutes. Rinse off with plain water.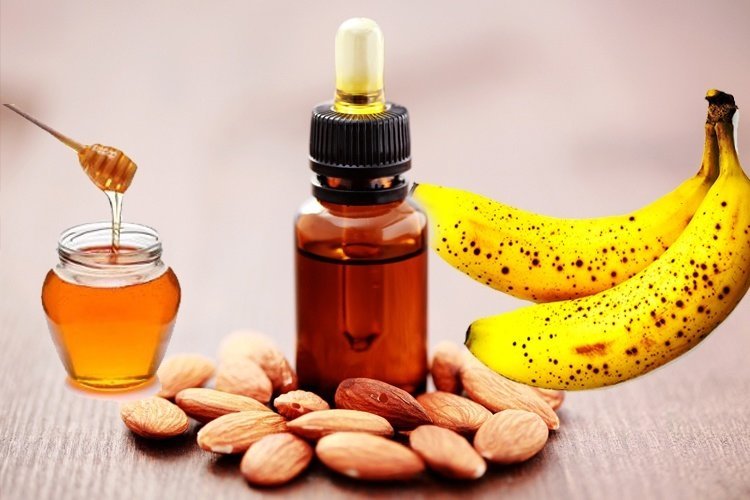 There you go! A fix for almost anything is available right in your kitchen with the help of these easy diy beauty projects. You don't have to spend tons and tons of money!