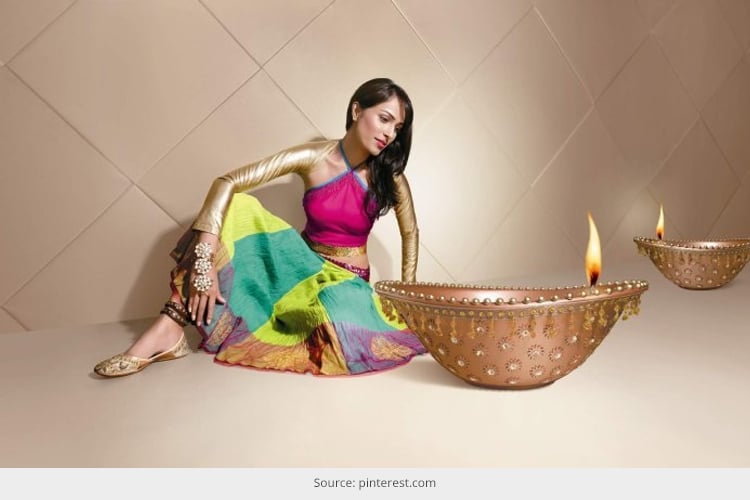 Much like the modern-age metamorphosis of Bollywood classics and fairy tales, the chronicle of Indian festive fashion is enduring a redraft. For the young and daring fashionista, the sky is the limit when it comes to bespeaking their singularity.
How to dress fashionably this Diwali?
The answer is quite simple and easy. We have taken some inspiration from our Indian fashion designers, to help you with an array of choices in silhouettes, embellishments, prints, colors and petites.
The addiction to embroidery and embellishment
The fashion revolution in 90's with the then fashion designers like Rohit Khosla and Ritu Kumar had a curious repercussion in the domain of Indian fashion. This is how we got addicted to – come every festive season, be it Navratri, Durga Puja or Diwali, we just can't get away from heavily-decorated ensembles with embroidery, motifs and sequin work.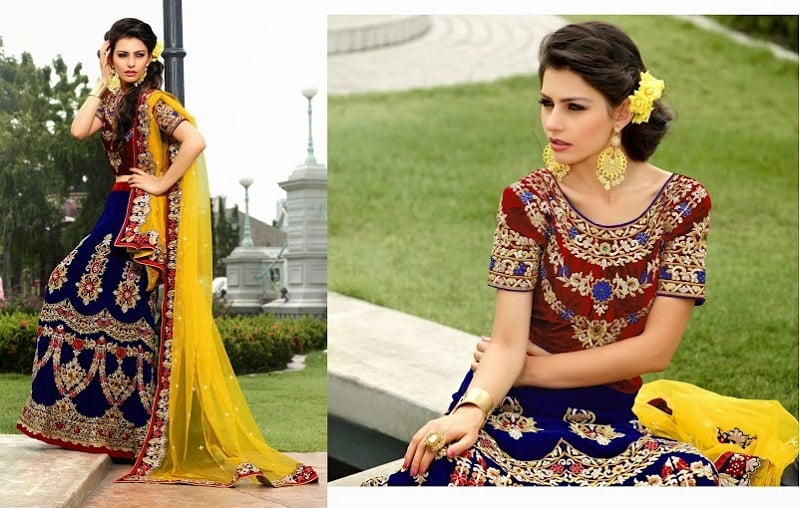 [Also Read: Designer Sarees]
The exaggerated version of Indian ethnic outfits came directly from haute couture of eminent fashion houses. While some couture are running under the eponymous labels like Ritu Kumar and Rohit Bal; others run with fames like Tarun Tahiliani's Ensemble.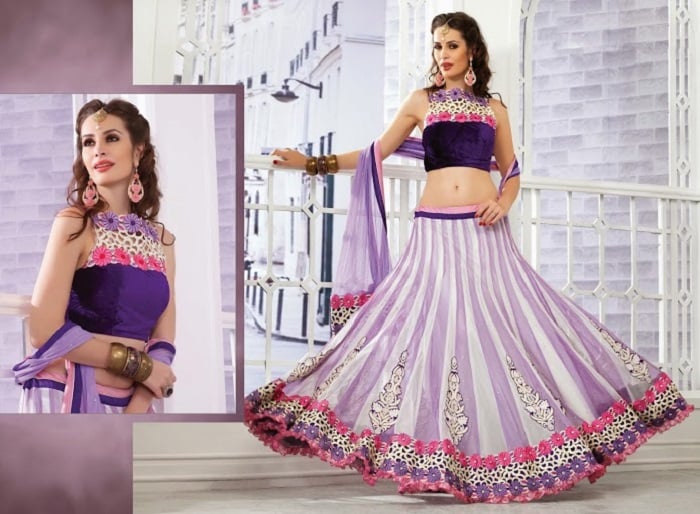 Those designers started the outrageous fashion statement which was flaunted through their lavish crystal and embroidery work. But again, fashion has its own age. Today's well-traveled and globally aware women appreciate the 'less is more' trend and like to go for fusion with less yet intricate detailing for festivals and weddings.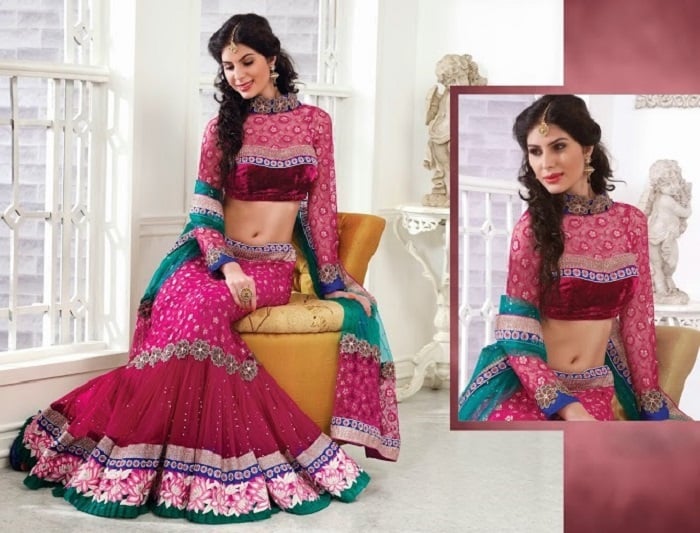 These days, the bling is giving way to minimal elaboration with the advent of metallic appliqué by Shantanu and Nikhil and delicate vintage gota work by Pallavi Jaikishan to name a few. The Parsi embroidery has made its come back into Indian fashion, mainly because of its nature and animal-inspired motifs.
When you go for shopping this Diwali, do not forget to look for chikankari, sequined embroidery, zardozi, kashida (Kashmiri embroidery) and chanderi. You can pair them with minimal or heavy kundan and polki accessories as per your fashion taste.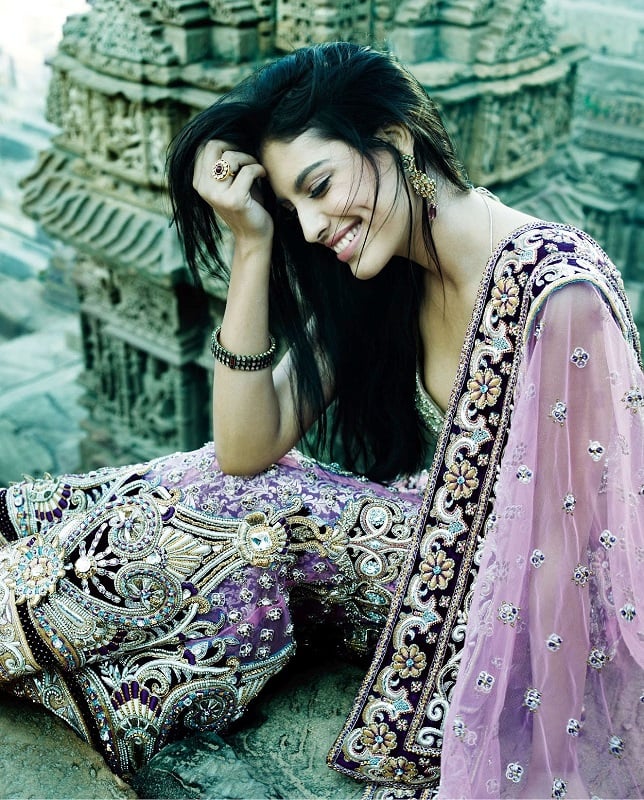 Silhouettes and contours
A modern-edge fashionista always looks out for fusion styles. What if you could get the best fusion, effortlessly making a 'East meets West' statement this Diwali?
[sc:mediad]
Well, all you need is a little imagination, a great boutique's address and some inspiration from contemporary desi designers, like Rohan Arora, who are in a bid of molding silhouettes by using unconventional contours to conceive a global desi design.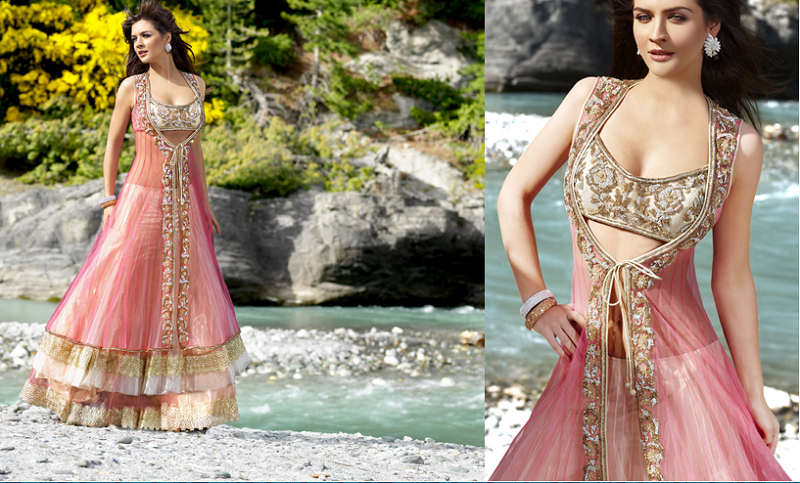 If you've a look at Arjun Kapoor and Anjalee's layered lehenga, you would be amazed to see how the designers have used the hem that swells into an opera style ball gown. And if you check out Anamika Khanna's creation, you would recognize the fusion in real sense. The fused dhoti pant with a sari drape is a shining example. I have already written a post on the 9 yard makeover in one of my previous editions.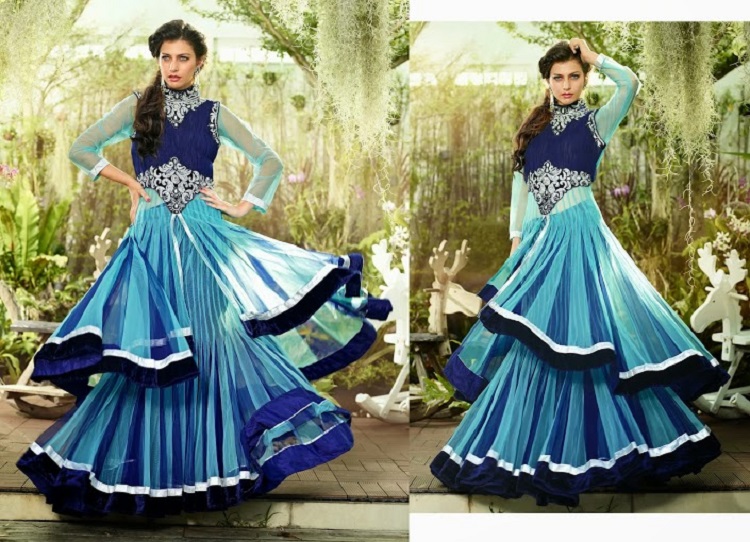 Designers are also working hard on the typical anarkali designs. Like, Vaishali Shadangule's airy take on the salwar kameez with long raiment flanked by golden embroidery and leaf motifs.
Transition in textiles
These days, people are done with Georgette and chiffon fashion. They are rather looking for fabrics, which have more Indianness essence. Therefore, young as well as old revivalists have started debunking the roots to bring back traditional indigenous to our age-old heritage.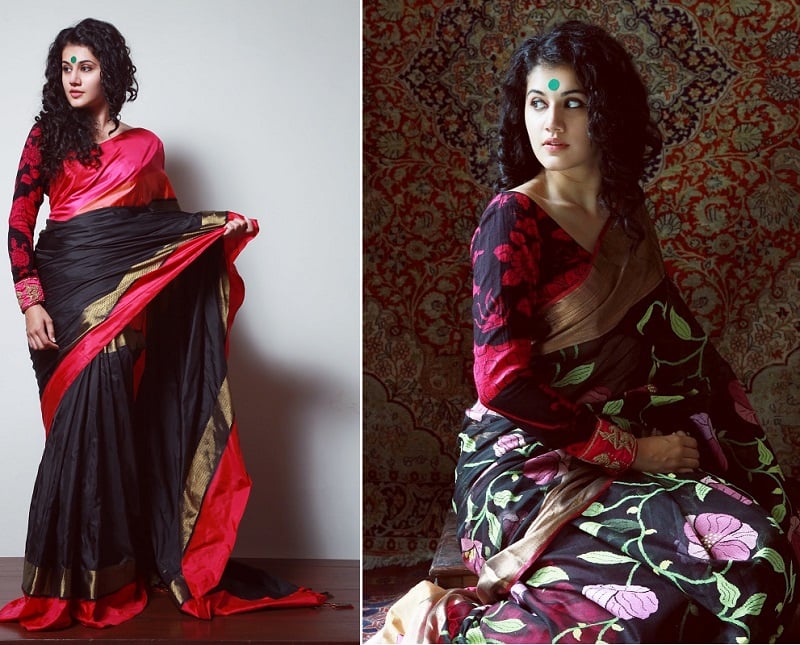 This also gives a change in the humdrum yarn. The kota weaves are now being blended with prints and embroidery to add a unique element. Even classic Kanjeevarams are now seen being fused with reverse printed Kalamkari textile.
Frolicking on colors and prints
Apart from the typical red and shining golden shades used for festive and wedding creations, these days you'll also find a smorgasbord of shades to pull off your ensemble with élan.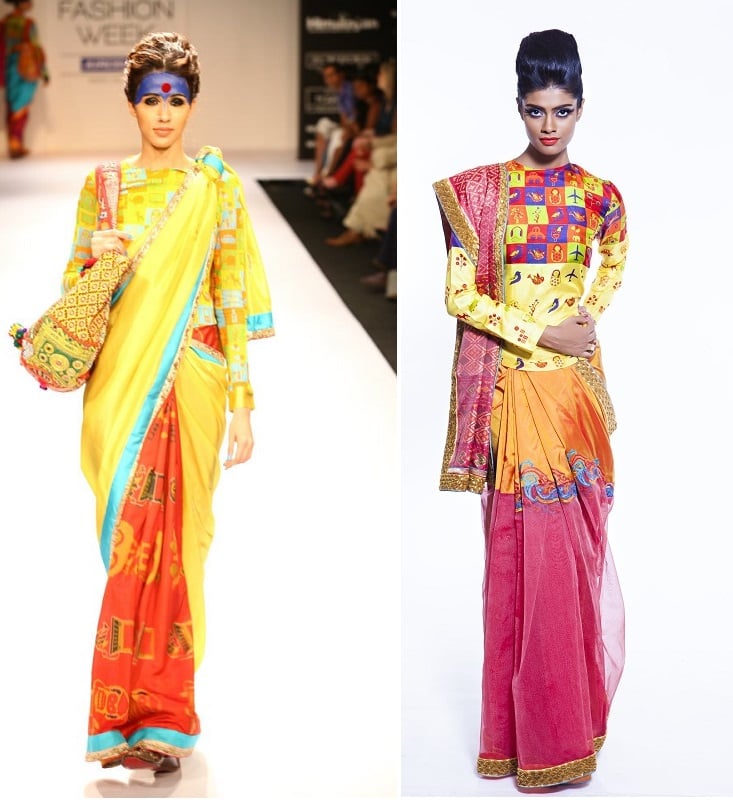 Colors like fuchsia purple and neon colors in yellow, green and red are favorites among designers like Masaba Gupta and Deepika Govind, who are brilliant in playing with digital hues and quirky prints.
Come and indulge in such new-edge try outs and give this festive affair a puerile pop art appeal to your fashion quotient.
Hope you enjoyed this prompt post on Diwali fashion!
Source: pinterest.com