When you think of glitter, what are you reminded of – young, pre-teen girls wearing makeup for the first time and their extreme love for glitter? Well, not really, because if you read on this article, we will actually teach you how to use glitter lipstick like an adult and use it to your advantage. The secret to ultimate sparkly lips is there in this article, so read on to know more about using glitter lipstick for a really dazzling you!
[Also Read: All That Glitters… A New Tattoo Trend]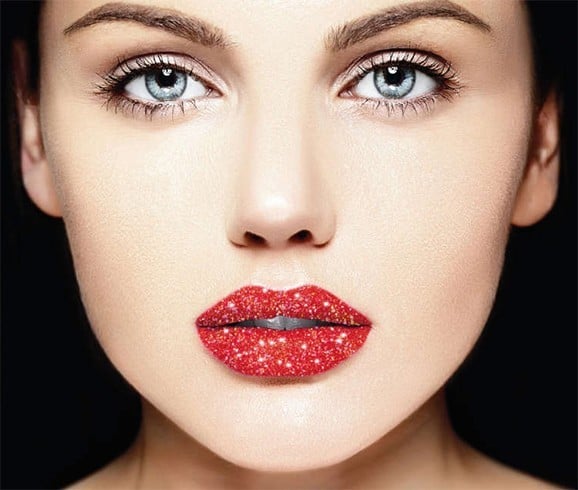 What Is The Right Time To Wear Glitter Color Lipstick?
Well, some may say St. Patrick's Day, Halloween or a fancy dress party, but we say that glitter color lipstick can actually be worn any day! You can easily wear it for parties and actually glitter colour lipstick will add that oomph in the outfit you want! Glitter is terrific and when it comes to glamming up your look, you shouldn't stop! That's why our sane advice is to wear glitter lipstick whenever and wherever you feel like! Don't stop at Mardi Gras!
3D Effect Lips
This trend is the latest to be seen around town. If you can't really find the red glitter lipstick you are looking for, then don't fret because loose eye shadow can actually be a perfect accessory for you to create your very own glitter lipstick! Here's how to do it:
Take any lipstick of your choice and apply it generously
Use glitter colour of your choice to give your lips that dash of dazzle
Add gloss on top of the glitter of your choice to hold it better
Tada! You are good to go
The thing with glitter lips, and that too in 3D is that they will make your lips appear a lot fuller and suppler than they really are. So, if you are in the mood for some just kissed pouts, then this one is the style for glitter lipstick you had been looking for!
Look at this amazing look in pink glitter lipstick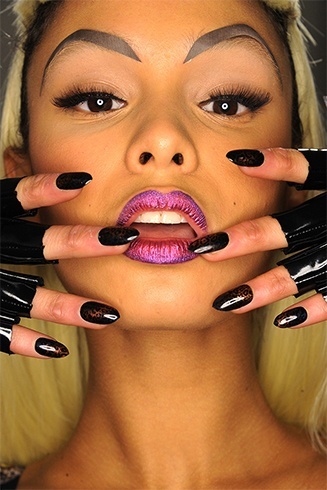 [sc:mediad]
If you want to look runway ready, we have the exact gold glitter lipstick shade for you: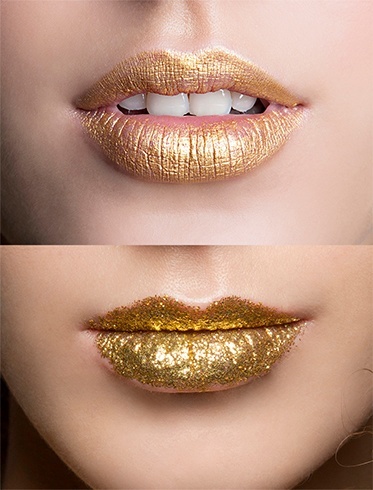 When You Want To Tone It Down a Little
If you are treading into glitter territories for the very first time, then you should probably go a little slow. Instead of going full-fledged glitter, try something like few flecks of glitter for starters. Top up your lips with a shiny lip-gloss after you have used your favorite lip colour. This will give you the glittery look you want without being OTT.
[Also Read: Why Glitter Eyeshadows Are So In]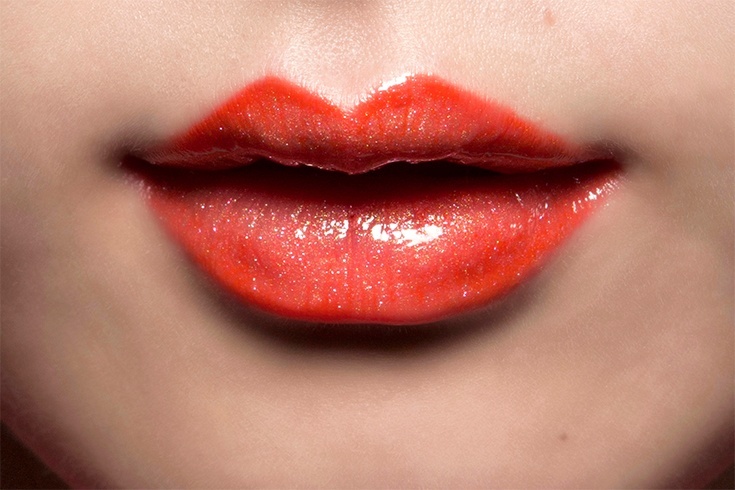 For That Haute Couture Look
You know haute couture is never feasible and if you want to tread in these territories, then we have something for you here too. As a tribute to all the runway models and high-fashion queens-we present to you-the rhinestone studded lips. These are the ultimate glitter maniac's fashion grail and can actually make your lips look pretty. This is however a very difficult look to carry off and master and you will actually have to devote a considerable amount of time to perfect this look. The larger sized glitter specks are hard to hold and you will need cosmetic glue to keep them in place. Also, eating and drinking are not advisable with rhinestones and glitter lipstick on your lips. So, you will have to deal with eating and drinking BEFORE you start off.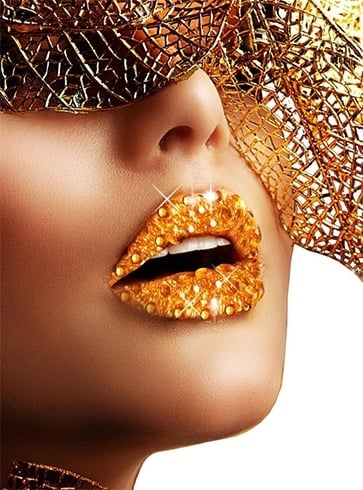 Take a look at these beauties if you change your mind!
Do you like glitter lips now? Let us know in your comments!