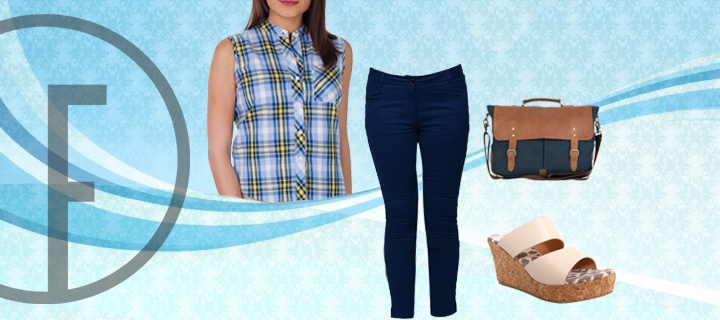 Does your work demand travel? Yes!! Check out this look compilation that will harbor the needs of a one day travel.
Put on a sleeveless checkered cotton shirt that will keep you comfortable all day long. Team it up with slim fit ankle length trousers and play the look formal yet breathable.
In this world of technology, work travel always calls for a laptop bag, isn't it? Clasp onto your shoulder, this leather and cotton laptop bag that can accommodate your essentials.
And lastly finish the look with neutral block heel shoes. Enjoy!!