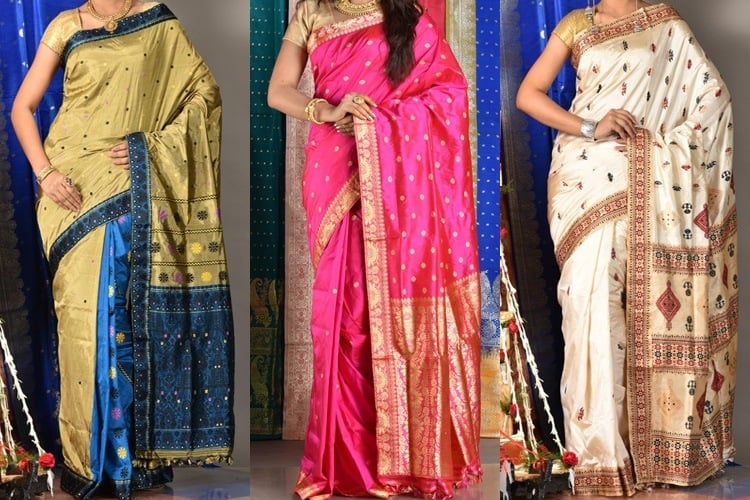 Nine yards of beautiful spun silk is the most prized possession of many women around the country. Sarees are gorgeous and owning one is absolutely essential for an Indian woman. In fact, traditional sarees have become so popular around the world that even people from other parts of the world are investing their money on these beautiful drapes.
[Also Read: Different Ways To Use Your Mom's Old Silk Saree]
Traditional sarees have a different charm of their own and in a country as diverse as India, there is an amazing array of sarees. From the golden and white traditional designer sarees from Kerala to the regal Kanchipurams, for a saree lover, the choices are endless. One such stunningly beautiful saree we will talk about today is from the Land of Teas-Assam.
The Assamese Traditional Half Saree
One of the best traditional sarees found in the country is from Assam. This elegant piece is however quite different from the nine yards you have seen all over the country. It is actually a traditional half saree and not like a full nine yards. This jewel of Assam is called a 'Mekhela Chador' and believe it or not, it is made from the silk produced by a silkworm.
The uniqueness of mekhela chadors is that they are much easier to wear than a normal saree. They are more like lehengas, but without the flair that is usually there. In the end, they look like a saree too, but you will actually be able to see the end of the pallu. Mekhela chadors look so different that many women have also started adopting them as their traditional bridal sarees! Take a look at their gorgeous designs: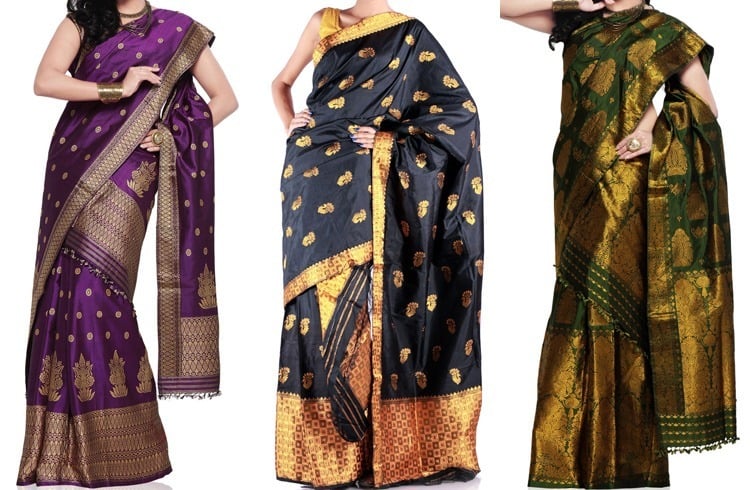 What Makes Mekhela Chadors Different?
Well, as we mentioned, the silk from which these mekhelas are made is curated over time and it is one of the major industries on which Assam thrives on. There are three different types of silks which are used to create these beautiful designs. Let's know a little bit more about them:
[sc:mediad]
Assam Silks: Muga, Pat and Eri
There are three major types of indigenous wild silks produced in Assam—the golden Muga, the white Pat and the warm Eri.
Muga Silk
Muga is produced from the silkworm Antheraea assamensis which is found only in Assam. This silk is particularly famous for glossy texture and durability. This one is a beautiful silk whose texture improves with every wash! So, you won't ever be complaining about the color fading off!
Here are some amazing muga silk creations: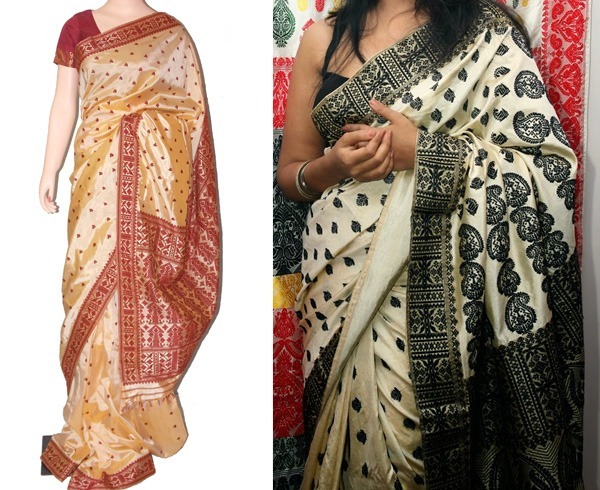 Pat Silk
Pat silk is produced by Bombyx textor silkworms. Unlike muga, this one is usually brilliant white or off-white in colour. Here are some pat silk designs:
[Also Read: Silk Jackets – Elegance at Its Best]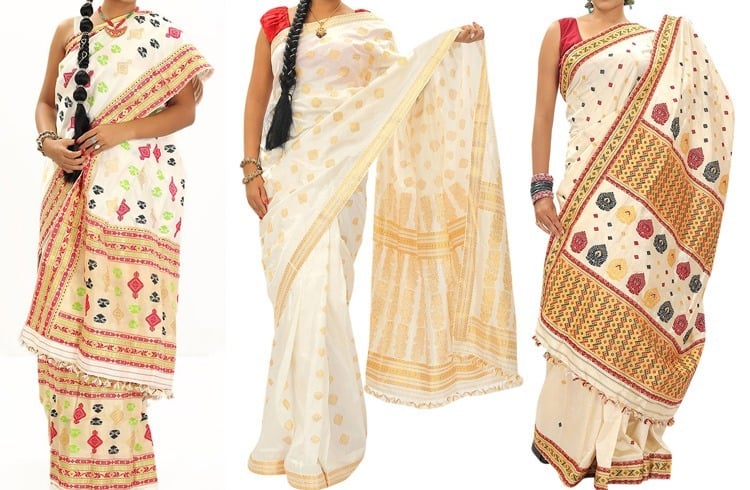 Eri Silk
The last and the rarest of them all is the Eri silk, which is made by Samia cynthia ricini. This silk is very soft and warm and is mostly used as shawls and quilts in different parts of Assam. Recently, the silk has been made available to a lot of designers for promotions and they have come up with interesting designs with Eri Silk. Here are some of them:
[Also Read: Celebrity Sarees]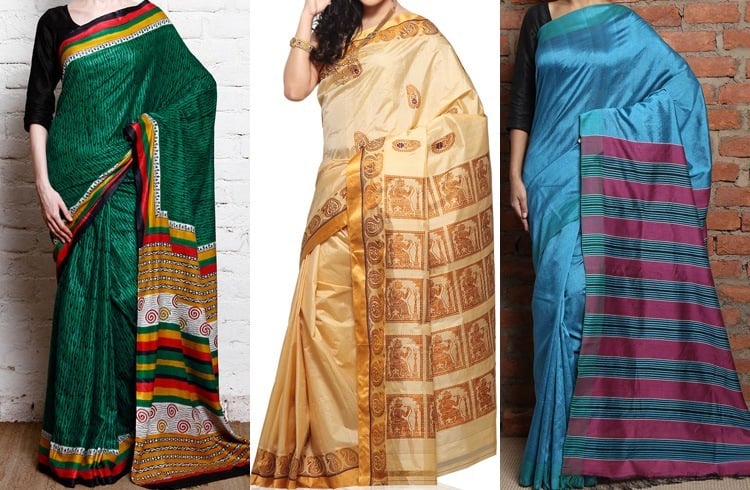 The problem with these beautiful designs is that the silk industry in Assam is not in the limelight. The traditional sarees made here are unique in their own ways, but people hardly pay attention. There needs to be promotions which will help these sarees come to the forefront. With new designers coming to the scene every other day, it is vital that they too promote this silk and make it as popular as all the other sarees available in our country!