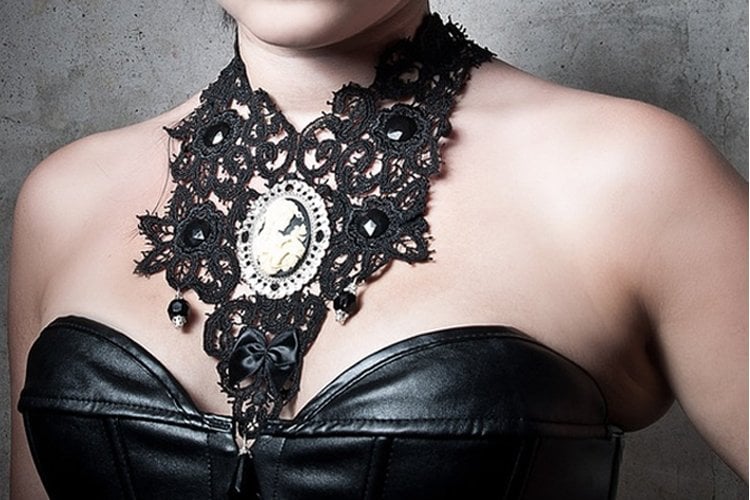 When it comes to gothic jewelry, you don't really have to search here and there for the best ones. The good thing about gothic jewelry is that, it is the easiest to make too. Just a few instructions here and a few supplies there, you will have some of the finest DIY gothic jewelry in town!
Let's Become Gothic Jewellery Designers And Make Some Best Gothic Jewelry
Time to begin and learn how to make gothic jewellery at home!
1. Stud It Out
The most important parts of any gothic outfit are studs. You need to have studs in almost everything. So, let's take the easiest one and go with a studded belt.
What You Need:
Any plain, wide and black belt
Some studs (which are available in any hardware shop). Make sure that you buy the same sized studs or if you have some design in mind, you can choose all different sizes.
How to Make:
Lay down your belt on a flat surface and arrange all your studs on the belt. You can go crazy with any design or you can also the studs in a simple form.
If you are finding it difficult to attach the studs on the belt, you can easily use pliers for attaching them properly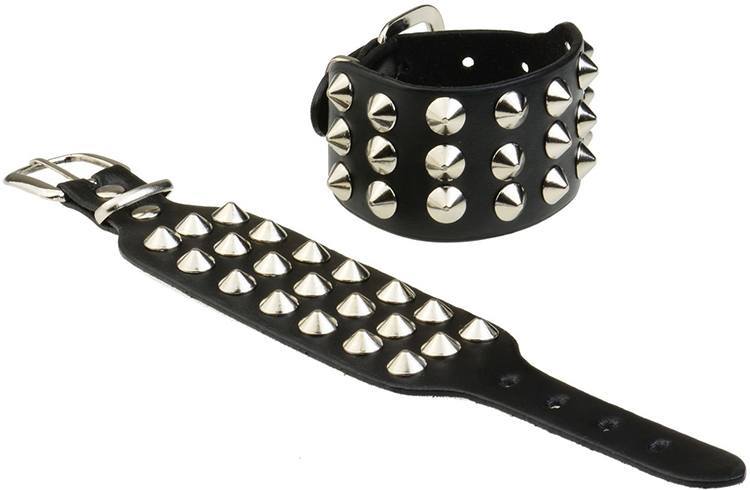 2. Make a Stunning Pendant
A pendant would work charms for a dark and brooding outfit. The darker the better, don't you think? The best part about making this pendant is that it is easy peasy and you can fashion it out of almost anything.
What you Need:
Some black lace
A broach
Needle & Thread
Black Ribbons
How to Make:
Trim the lace to a desired width to form a kind of a choker pattern.
Once you have a thickness, attach a brooch in the center using a needle & thread
Attach ribbons on the end of the lace to help secure the choker necklace around the neck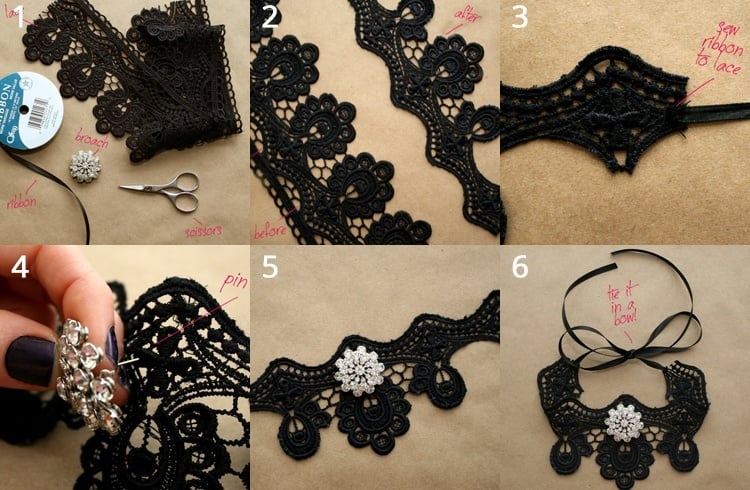 3. A Wristband
For this one too, you will need very few supplies.
What You Need:
Black Ribbon
Pearls
Needle & Thread
How to Make:
The DIY tutorial on this one is simple.
Measure the ribbon along your wrist.
Cut the leather strip in a size that will fit around your wrist.
Leave some extra so you can knot the ends when wearing it, unless you want to use a metal clasp to secure the ends
Sew Pearls on the ribbon, one at a time
Knot the thread on the end so the pearls don't fall out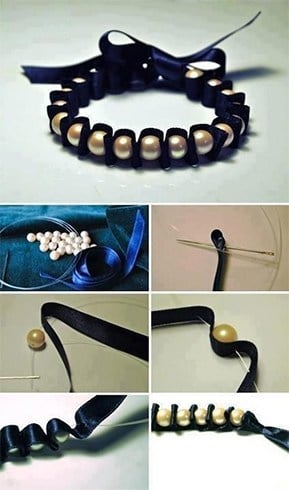 [Also Read: Gothic Makeup Essentials]
Beady Jewelry
Beads in all sizes and shapes are readily available in the hardware store and a good collection of different shapes, sizes and designs can give you a quirky little necklace too! Get different coloured and unusually shaped beads. Creepy shapes like skulls, bats, spiders etc. can make your beaded necklace even better. To give it a dark look, colour the beads in black or silver or dark colours like burgundy and brown. Now slip the beads into a chord or you can even use a metal chain. If you want to create a heavier look, tie knots in between the beads. To secure your necklace, use a jewelry clasp or a fastener. Besides the necklace, you can also make similar looking earrings and even wrist bands. Use black more to give it a more gothic look.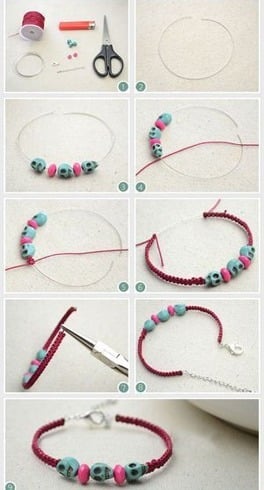 Here are some more gothic jewelry designs that you can try
Bead Skull Necklace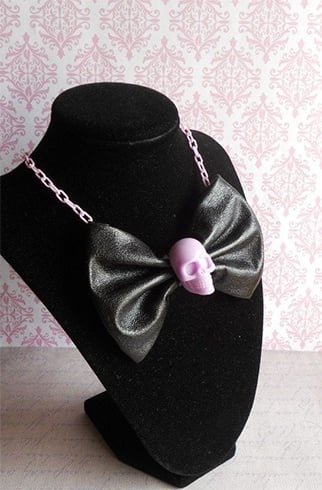 [sc:mediad]
Skull Pendent on Leather Cord
Crochet Bracelet with Skull Pattern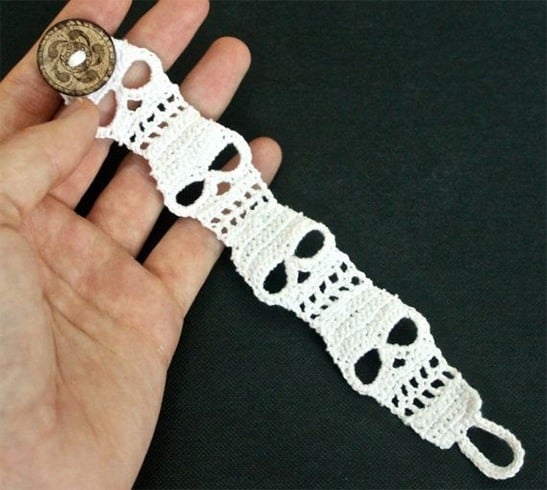 There you go! A complete list of some awesome gothic jewelry which you can make at home!
Hope this article on how to make gothic jewellery is helpful. If you have some interesting Gothic jewellery DIY ideas, please let us know. We will be glad to add them here
Images Source: pinterest