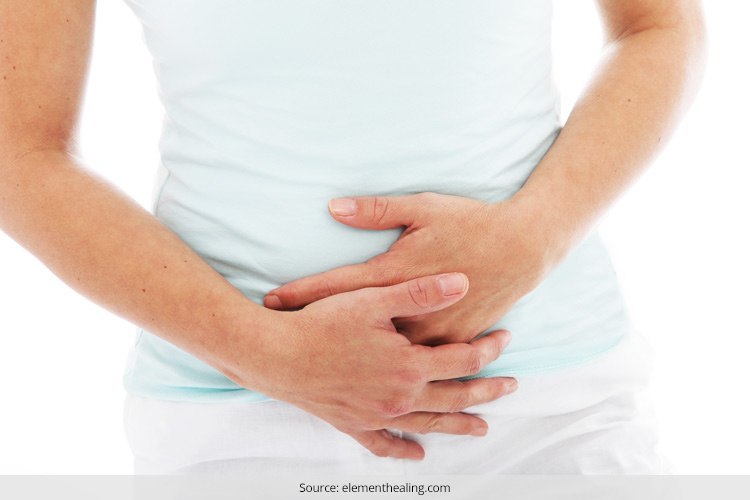 You have always been very much aware of your vaginal hygiene. But have you ever noticed that the skin of your genital has turned a little loose? No matter how much you take care of your nether region, you are going to experience it at some stage of your life. There are a number of reasons lying behind this issue, which include aging, frequent sex, childbirth, etc., and it may vary from one person to another. But whatever the cause is, this common health disorder is going to affect you physically, mentally and of course 'sexually'.
[Also Read: How To Treat Vaginal Itching]
So how to enhance the elasticity of the muscles present in your vaginal walls and give your private part a firmer pull?
We have sorted out a few home and herbal remedies on how to tighten vaginal walls naturally.
1. Gooseberry
Gooseberry, especially Indian gooseberry or amla, is known to be one of the best natural solutions for tightening vagina walls. The benefits of amla also include that for skin, hair and health too.
Take 10 to 12 gooseberries and boil them properly in plain water. The extract of the fruit will get mixed with water to form an opaque concoction. Pour it into a bottle and store it in a cool dry place. Apply the mixture all over your vaginal area prior to taking a bath. Doing it every day will increase the elasticity of your vaginal muscle sand make the area suppler.
2. Aloe Vera
Home remedies to tighten vaginal walls also include using of aloe vera. The freshly extracted gel of aloe vera plant can be very helpful in making your vaginal muscles tighter.
Take a large aloe leaf and scoop out the gel from it. All you need to do is apply around 2 tablespoons of this fresh gel to both external and internal parts of your vagina every day. Massage the skin of the affected area with it or simply rub it with your fingers in a gentle manner. The regenerative properties of the plant can put a stop to the prolapse of your vaginal wall and strengthen the muscles present in that region effectively.
3. Curcuma Comosa
It is a flowering plant with ginger-like root, which has amazing effects on our vagina. Regular usage of Curcuma Comosa can prevent our vaginal wall from prolapsing, while curbing many other vaginal issues.
How to tighten vagina using Curcuma? You need to extract the juice of the root and apply it generously on your genital area. The results can be achieved as fast as within a month.
4. Pueraria Mirifica
Though the herb Pueraria Mirifica is highly popular for its breast enlargement qualities, it can also show positive results for your vagina and give it a significant pull. The extract of the tuberous root of this plant is rich in phytoestrogens, which stimulate the process of tissue regeneration in our pelvic as well as genital regions. Hence, applying it to those areas can make your vagina walls firmer.
[Also Read 7 Best Breast Enlargement Creams]
5. Oak Gall / Oak Apple
Oak gall or oak apple (manjakani) is basically a Thai herb that is widely appreciated for its vagina-tightening capacity. It holds tannins, phytoestrogens and great astringent properties, which work cumulatively on the muscles of the vaginal wall and make them more elastic. The extract of oak gall is applied directly to the vaginal region for this purpose. To get the best results, use it daily before taking a bath.
6. Witch Hazel
The bark of the shrub witch hazel is regarded as another effective home remedy for loose vagina. At first, the dried bark is ground into fine powder. It is then mixed with water to prepare a herbal solution. You have to wash your genitals with this mixture at least once every week. Being a wonderful astringent, witch hazel can help you restore the tightness of your vaginal wall efficiently.
[Also Read: How to make Vaginal Wash at Home]
7. Black Cohosh
Black cohosh or Actaea Racemosa is another flowering plant, which can be used for toning up the vagina to some extent. It has high levels of phytoestrogens, which play a key role in making the vaginal muscles firmer. Make a water extract of the plant and apply it all over your private area daily. It ways of tightening vag is mainly recommended for women over 40 years.
However, while trying these home and herbal remedies for vagina tightening, you may not be successful always. As we all know, none of the so-called remedies works equally well for all. If this is the situation, you can get in touch with a pro and go for some other proven ways like kegel exercises (to work on your pelvic floor muscles), vagina tightening products (cream, gel, etc.), surgical technique (vaginoplasty), and so on.
Hope the article on How to Tighten Vaginal Walls with Home Remedies is helpful to you.