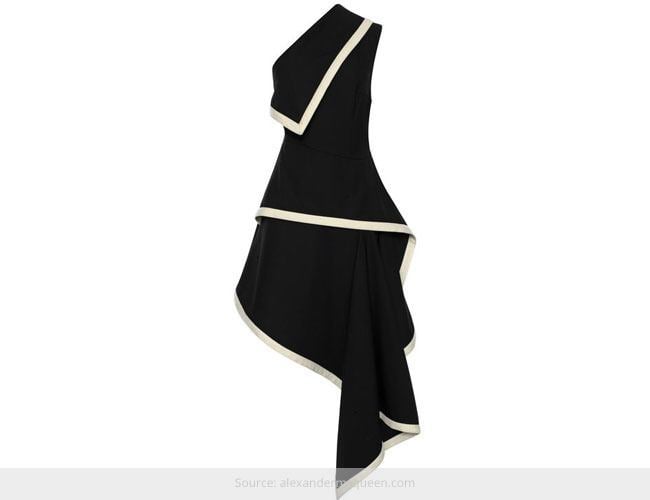 The asymmetrical hemline has become quite a rage since the past few seasons, and it looks like it's going to stay for years now. In this post, I will tell you how to wear asymmetrical dresses, and rock the look like a pro. Read on and do not forget to thank me at the end!
With summer fast approaching in India, these summery dresses can be a great addition to your wardrobe. You can effortlessly carry this versatile design right from office to movies and Sunday brunch. Believe me; it will only add some tantalizing elements to your personality. Do have a look and take some cues on how to wear asymmetrical dresses!
1. Make sure your dress balances your overall look
With the advent of the asymmetrical dress, it was proved that the idea of only symmetrical apparels being fashion-perfect was a myth. One of the major crusading factors why asymmetrical have become quite a rage is because of their hemline. Their fabulous design helps in maintaining perfect balance, thereby offering a flattering look.
2. Try wearing this dress with layers
Asymmetric dresses are famous for flaunting your curves. So you can wear this dress with layers so as to add some more flattering elements. All you need to do is blend the uneven detailing of your asymmetrical dress with other pieces of fabric like a sharp blazer.
3. Pick appropriate pair of shoes
Sometimes a wrong pair of footwear can even ruin the beauty of a great dress. So it's very important to choose the right footwear. A great pair of shoes can hugely contribute to your overall look. Different designs demand different shoe styles. For instance, if your asymmetrical dress comes with sheer hemline then you should go for platform court shoes. This killing combination will make you look classy and elegant. And if you are interested is in the punk elements then you can pair your dress with a great pair of boots that adds an edge to your personality.
[sc:mediad]
4. Make sure your dress makes your legs look elongated
Like other outfits, even this dress comes with shortcomings, such as it makes the wearer's legs look shorter. If you're on the petite side then make sure your asymmetrical dress comes with a high hemline at the front and longer at the sides. This design will enable you with ample room to flaunt your legs. However, you'll have to pick appropriate shoes as well so as not to lose the edge.
Hope this post on how to wear asymmetrical dresses helps you!