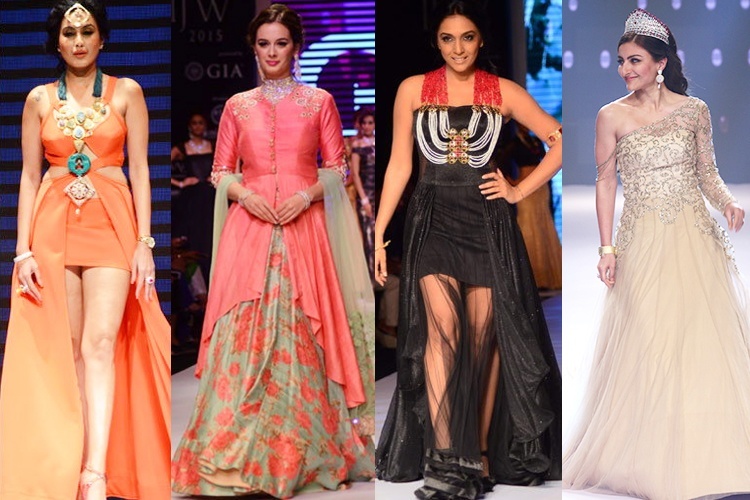 After getting killed by the display of jewellery designs on the Day 1 of the India International Jewellery Week, we thought that the storm had passed and now, everything would be calm. We guess that was plain foolish of us to not expect brilliance on the second day of IIJW 2015.
Once again a total of 6 shows were organised on the IIJW 2015 day 2 and one after the other, each of them simply, blew our mind.
In case you missed what happened on Day 1. You can read all about it here
Here's how the show started and ended.
Surya Golds in association with Swarosvski Gemstones
IIGJ – Delhi (Anushka Singhal, Cherry Sahni, Rachna Gupta, Rahul Luthra)
Aara by Avantika and Dhruv Singh presented by GJTCI – GDK
IIGJ – Jaipur presented by Sunjewels Pvt. Ltd.
Varuna D Jani
Gitanjali Gems Ltd.
Let's start the break down!!
1. Surya Golds in association with Swarosvki Gemstones
There are times when you feel like playing dress up. That's when you turn to Surya Golds and pick up pieces from their collection. From emeralds to rubies to everything else, they made a powerful presentation! Their showstopper, Soha Ali Khan looked beautiful in one of their pieces and all we could do was clap in wonder!
Here's what they presented –
Sapphire!! B-E-A-U-T-I-F-U-L!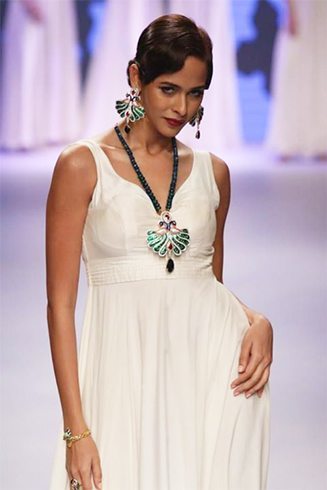 A touch of coral never harmed anyone, right?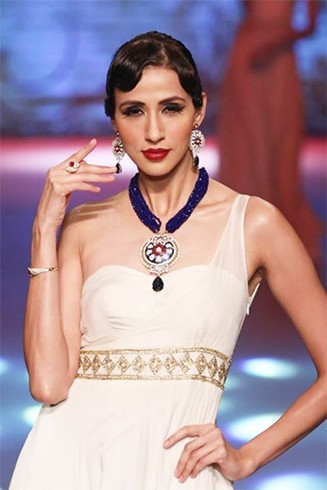 And here's the brilliant peacock deisgn!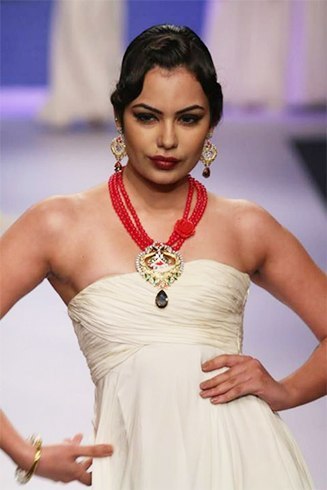 Can we all please stand up for Soha Ali Khan – The undisputed royal!