4. IIGJ – Jaipur presented by Sunjewels Pvt. Ltd.
The class of Indian Institute of Gems and Jewellery Jaipur had quite a few stunning pieces to present. Their models wore bright coloured clothes. One would think that bright bam clothes and jewellery don't go hand in hand. But here's where the IIGJ class of Jaipur proved us wrong!!
Take a look –
Rubies are a popular option when it comes to jewellery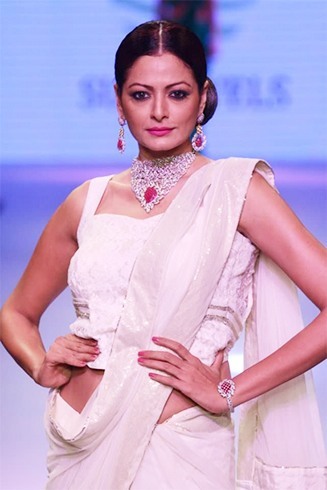 And so are emeralds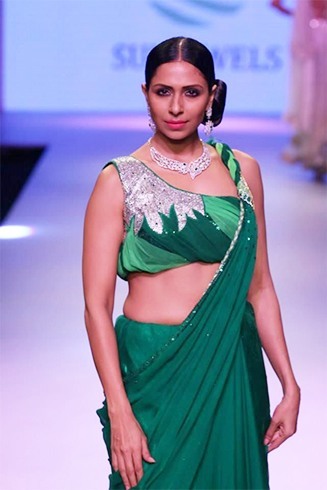 But you know? Nothing beats diamonds!