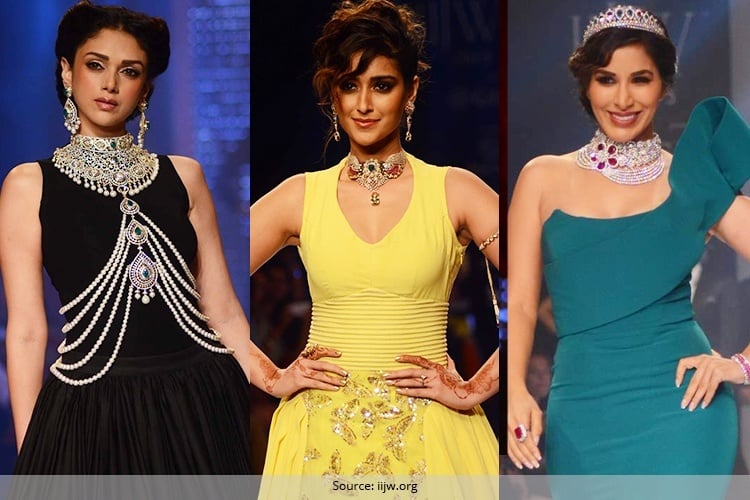 India International Jewellery Week is a gift that keeps on giving. We mean this in the literal sense. Well, they don't give out their jewellery as gifts, but they sure give us the excitement of be the first persons to look at the flawless display of jewellery.
The scintillating pieces of jewellery have warmed their way into our hearts and we cannot think about anything else other than the fact that their jewellery is so beautiful.
As day 3 commenced, new designers geared up to present their jewellery. There was a little difference however. Instead of the usual 6, there were 8 shows on day 3 of the Indian International Jewellery Week 2015 and every single show, was mind boggling!
Here are the names of 8 presenters at IIJW 2015 Day 3
Diosa in association with Swarovski Gemstones
AAKS Jewels
Sunil Jewellers
Anand Shah presented y GSI
Jewellers Association Show in association with Malca – Amit JK
Jewels by Preeti
Yoube Jewellery Ltd
Birdhichand Ghanshyamdas Jewellers
Let's break down IIJW Day 3 and see what each of them had to offer.
1. Diosa in Association With Swarovski Gemstones
Diosa which means 'Goddess' in Latin is a brand that always manages to impress us. Their designs are exquisite and added to their designs is the fact that they make jewellery in collaboration with Swarovski. Now, why is this fact significant? Because the diamonds aren't real. But they are as good as real! Which makes them look real yet at a very affordable price. We wouldn't have to shell truck loads of money to feel special.
Here is what they presented
Models waltzed around wearing diamonds and emeralds. And we, fell in love!!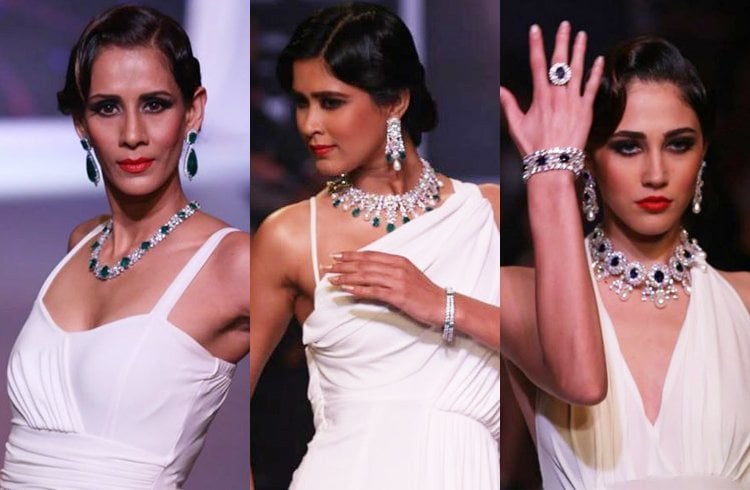 Here is some major European design!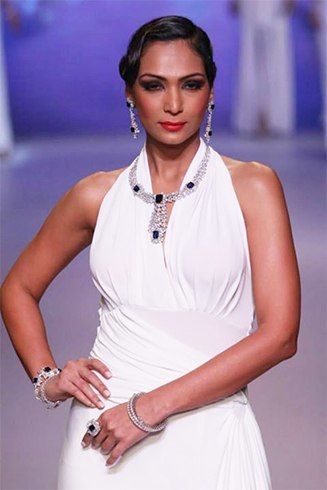 Would you like just diamonds? Yes, please!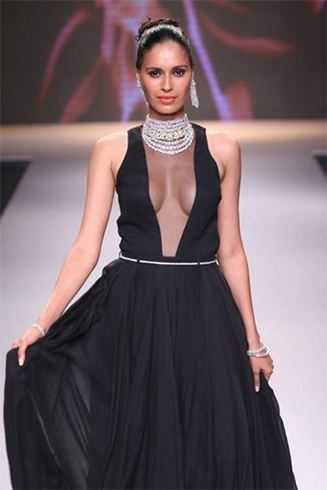 Here is their showstopper, looking like a Princess! Love the tiara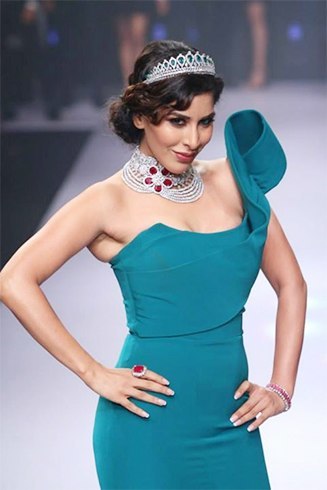 Sophie, you look great!