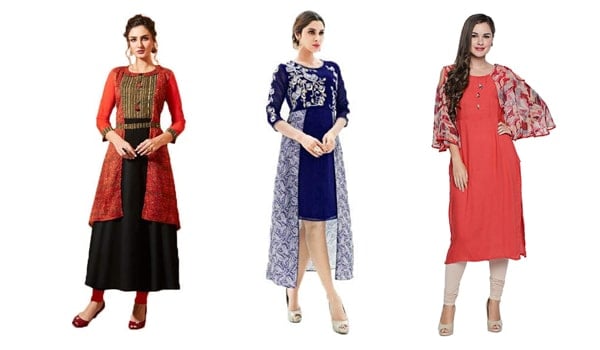 As far as designs go, nothing is regal as Indo-Western Kurtis. Whether you're looking for an office wear look or an elegant evening wear vibe, Indo-Western Kurtis hits the mark each time. This is why we're really excited about showcasing these designs which is big this season.
Top Indo-Western Kurtis Options To Try:
We have collected five pieces of Indo-Western Kurtis that we feel should be on your shopping wishlist. Here take a look:
1. Rose Petals Reyon Check Kurti:
We had to include this Reyon check Kurtis because the comfy fabric is insanely cool. Wear it at work or layer it over with a thin shrug with ¾ sleeves for a casual day out. When work outfit look this classy, we're totally taken on board.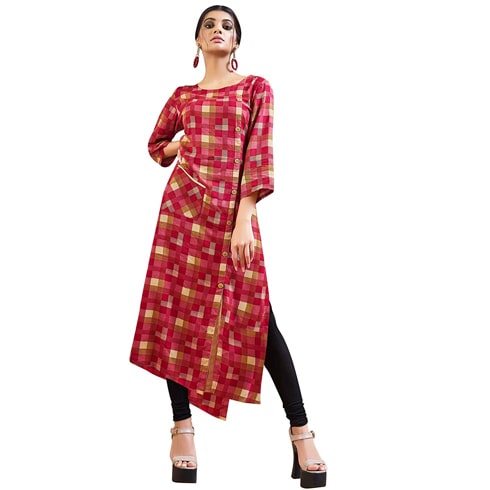 2. Sakshi Collection Blue Kurti:
The blue Kurti from Sakshi Collection is a total winner. The layering possibilities with the kurti are endless. This number is so royal, you can't help but end up buying it. We suggest upping your fashion cue and matching it with nothing else but with classic pumps.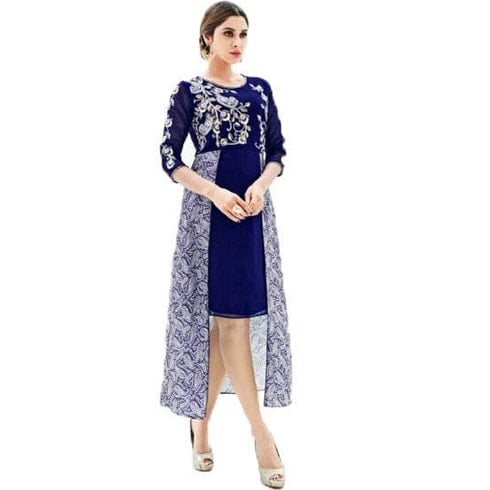 3. Simaaya Blue and White Striped Kurti:
Leave it to us to wear the choicest method of wearing Striped Kurtis. For an evening look, slip on the top wear and accessorize with metallic accented clutch and sandals. The central takeaway here is the Striped designs that makes the otherwise lightweight fabric totally all-season appropriate.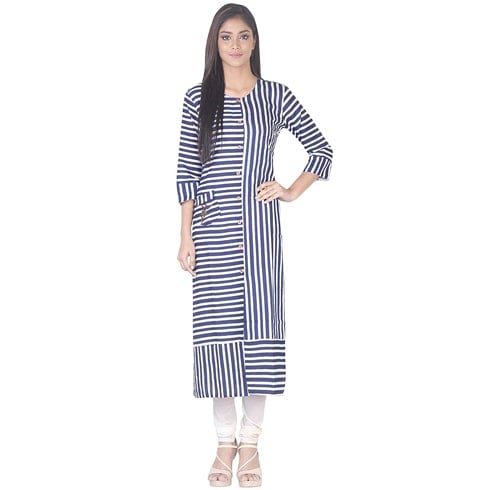 4. Oomph!Coral Kurti with Cape Sleeves:
Absolutely one of the most wearable Kurtis with Cape Sleeves! This is a unique style of dressing up the kurti. Step out in sleek heels for an instant lift.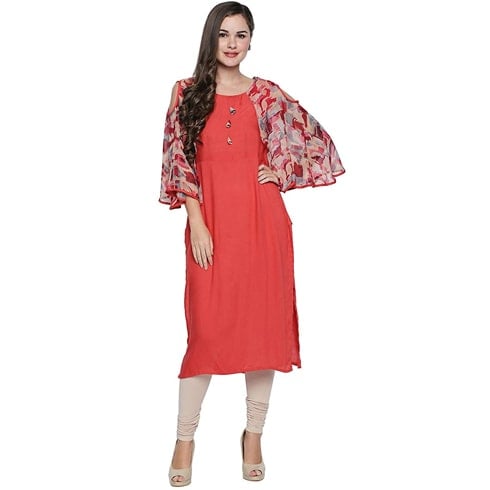 5. Sakshi Collection Red Embroidered Kurti:
The red Kurti schools us in wearing embroidery in the fall without looking off-season. The swirly kurti interspersed with designer full length sleeves makes it exquisite. The flouncy sleeves and hemline also disallows the kurti from looking too heavy.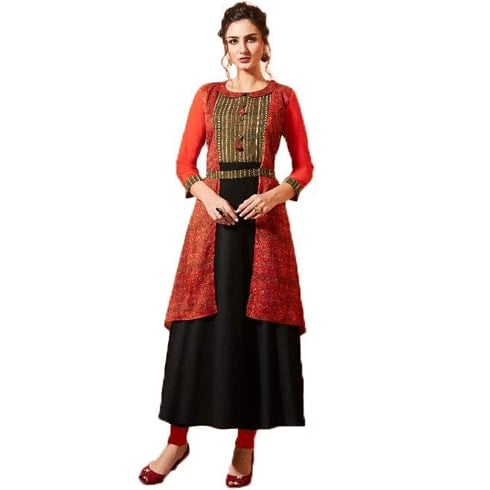 Basically, Indo-Western Kurtis can assume several personalities. Hope our collective collections allow you to choose the best version of Indo-Western Kurtis this fall and beyond.
Author: Lima Aier