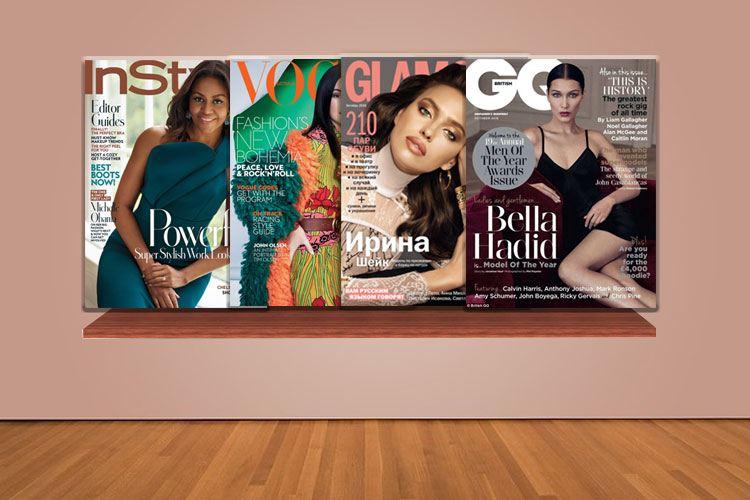 The International magazine covers are always classy, colorful and absolutely enticing. Don't you think so? We couldn't wait for the month of October to unfold its set of fashionable covers and we know that you are eagerly waiting too.
The photographers made perfect use of autumn in the North, and Spring in the South and brought beautiful covers.
Michelle Obama On InStyle, US
On winding up their tenure, the first lady, Michelle Obama gleams on the cover of InStyle magazine for the October edition. This is the magazine's first time, to feature the First Lady and they have done a splendid job with it.
In a teal colored, one shouldered dress with thick folds by Brandon Maxwell, the lady looked power-packed and gorgeous.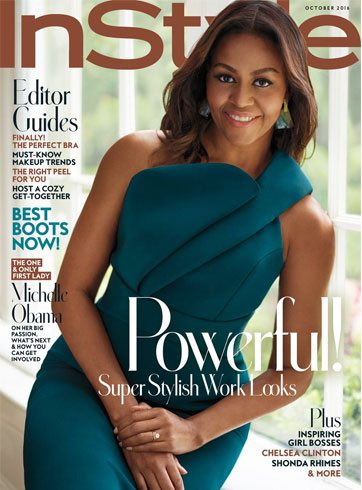 As bold and dynamic the cover still looks, the cover story sounds equally inspiring. She spoke remarkably well about her girl's education project, her social media usage and her personal take on fashion.
Here is what she said to Instyle about fashion- "Your first interaction with people is what they see. So you can't take it for granted. When you're traveling in a country, the colors you wear, the cut of a dress, the hem length, whether your shoulders are showing — those are all important statements of respect and appreciation and understanding of a culture. But it's also just as important for the wearer to be comfortable, and that has always been what drives my choices—do I feel good in this?"
Spoken like a true royal, don't you agree?
She also appeared with the President Barack Obama on the essence magazine cover in a black off-shoulder, bell-sleeves dress by Milly showing us her fashion flair and elegance.
Kendell Jenner
In a burst of vibrant colors from Gucci, Kendall Jenner surfaced on the cover of Vogue, Australia for October 2016 edition. The 20 year old was clicked sporting a blunt cut hairdo with a smoky touch of lilac.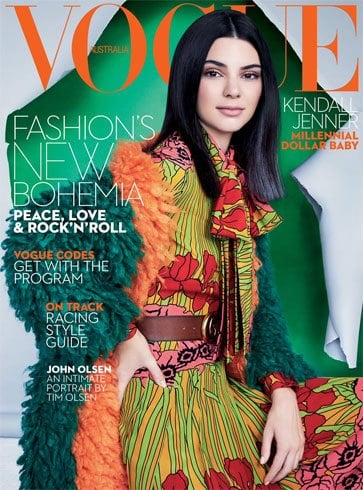 She played pretty cool with tangerine and magenta lip shades. From sequins to graphical prints, the photo-shoot was color packed.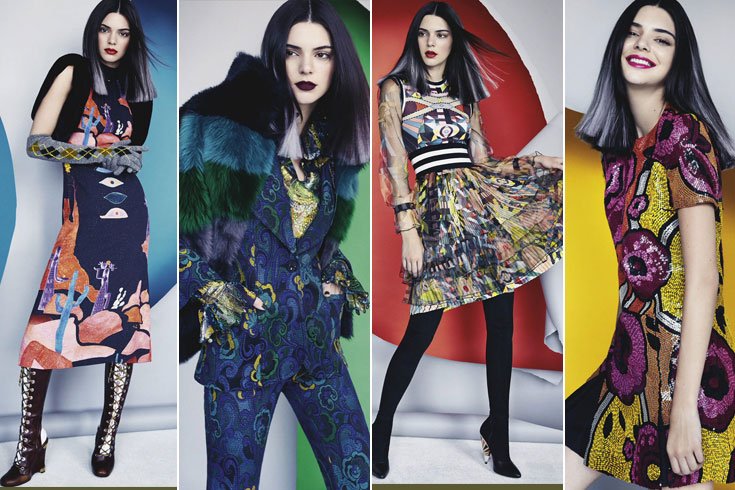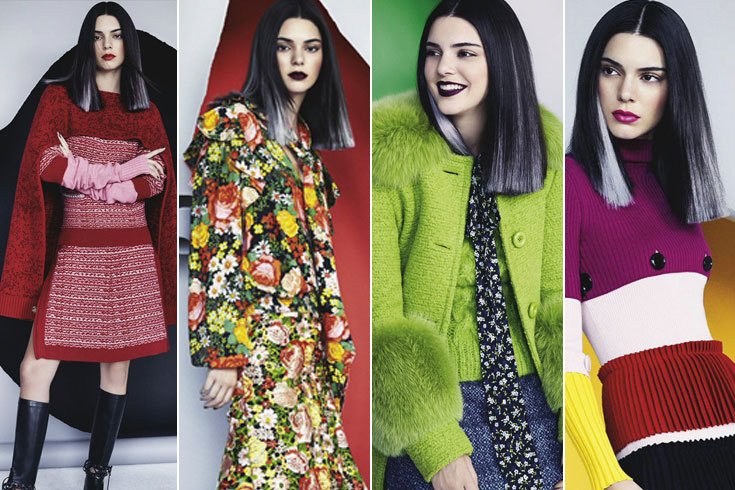 All smiles in a red lacy dress with creamy lingerie, Kendall Jenner posed for the October 2016 cover of Allure magazine. Captured on the lenses in the most delirious way by Patrick Demarchelier, Kendall like always got our hearts flutter for her.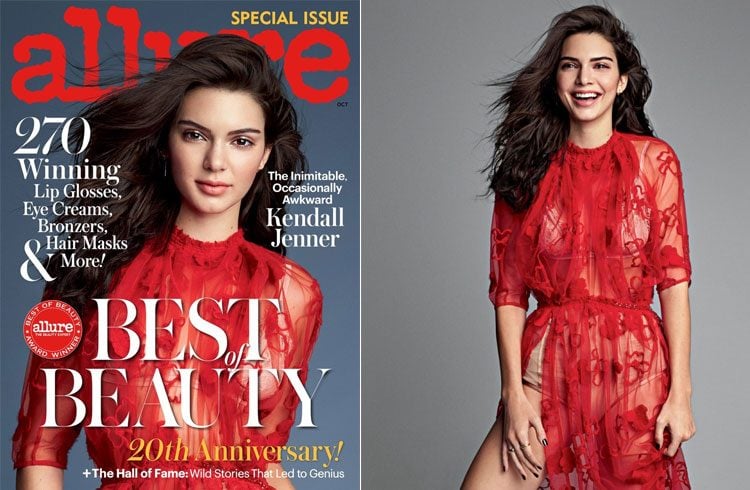 L – In Chloe multi colored dress with deep plum lips.
C – She looked stunning in a Marc Jacobs dress. She did Lady Gaga with her footwear by opting for the strapped platform heels.
R – In corset organza dress and heels from Prada.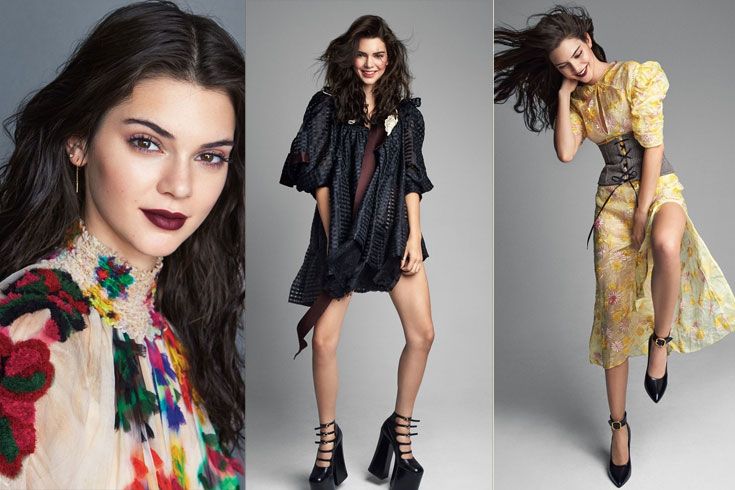 Styling credits: Rachael Wong
Hair credits: Jimmy Paul
Makeup credits: Romy Soleimani
[sc:mediad]
Irina Shayk On Glamour, Russia
We have seen celebrities introducing us to the fashion features of the designers on the magazine covers, but Irina Shayk brought the best makeup looks on the October 2016 cover of Glamour magazine. On the cover, with glossy golden eyeshadow, bouncy waves, she was captured by Jonas Bresnan in a dreamlike fashion.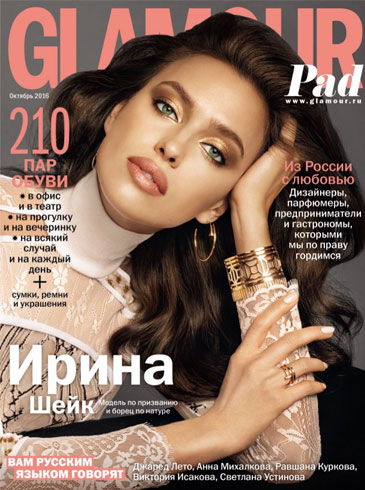 Here is a quick view of her L'Oreal Paris face during the entire photo-shoot
Styling credits: Masha Fedorova
Hair credits: Stephane Lancien
Makeup credits: Charlotte Willer
Bella Hadid
The 19 year old super model after bagging the Model Of The Year award at the GQ awards, made it onto the GQ magazine's UK October edition in a plain LBD flaunting her well-toned curves. With a mid-parted sleek hairdo, and deep pink lip, she pulled out a very sensuous look.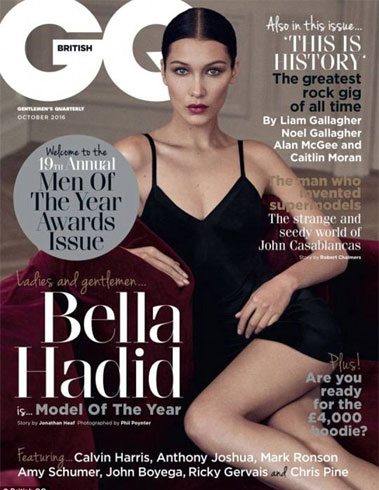 Flaunting her glowing skin and chiseled body, Bella sat on the cover of Flare magazine for their October edition in leather Calvin Klein jacket and briefs.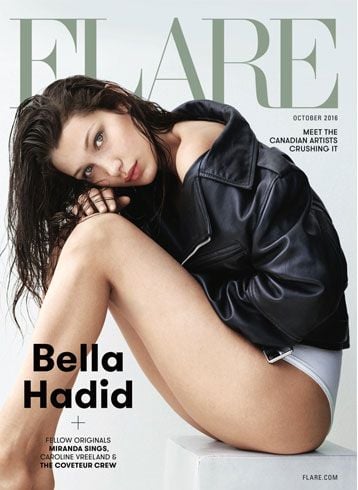 [ Also Read: Check Out The Brilliantly Featured Magazine Covers ]
She drove us insane in Calvin Klein collection with her sexy photo-shoot. Check it out here: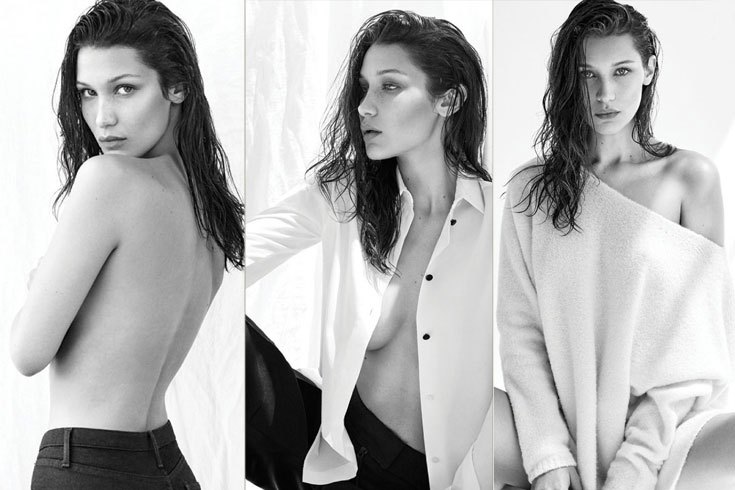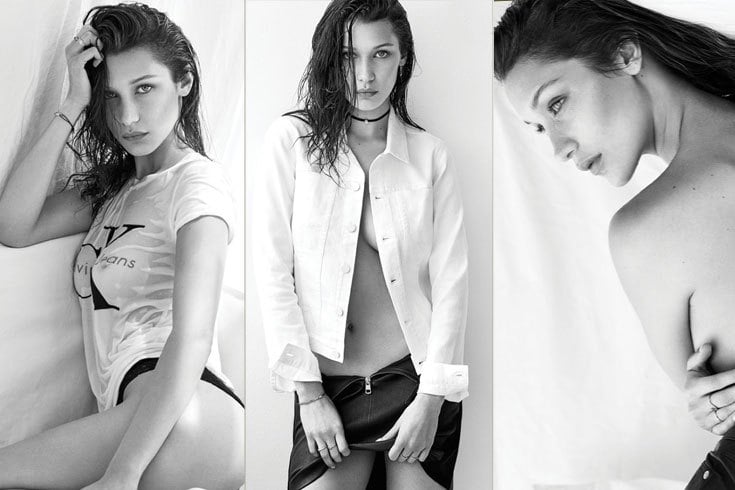 Styling credits: Isabel Dupre
Hair credits: David Von Cannon
Makeup credits: Rose-Marie Swift
Harper's Bazaar, Russia
In a brocade coat from the collection of Miu Miu, Bella landed on Harper's Bazaar for their October edition. In cozy and comfortable picks from the Miu Miu collection, she rounded her shoot with upswept hairdo and smoky eye shadow.
Check out the shoot here: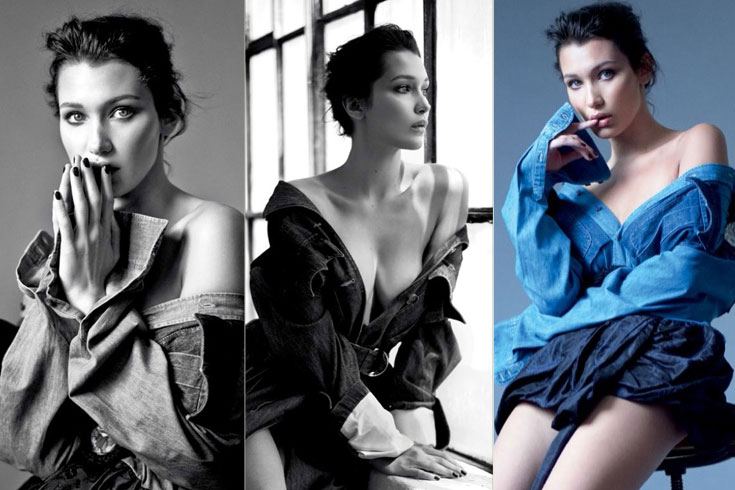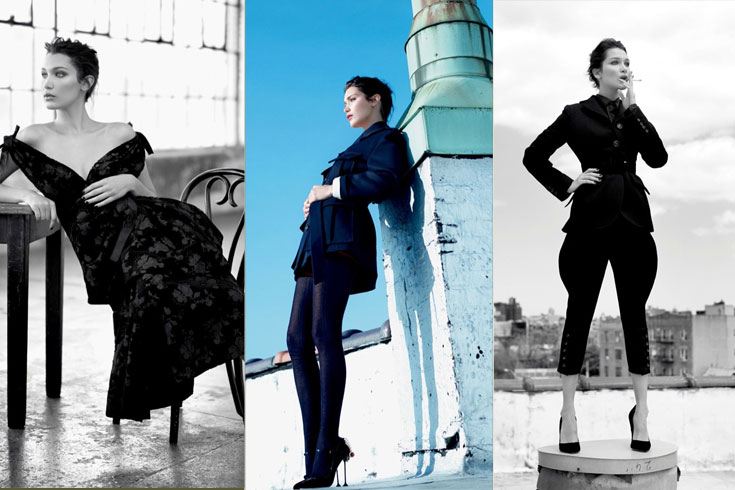 Styling credits: Svetlana Vashenyak
The W magazine team for their October 2016 edition have picked Bella Hadid, the most commonly seen face of fashion editorials and focused more on the clothing and the theme than the diva. Portraying her in the backdrop of Italian and French aristocracy was phenomenal.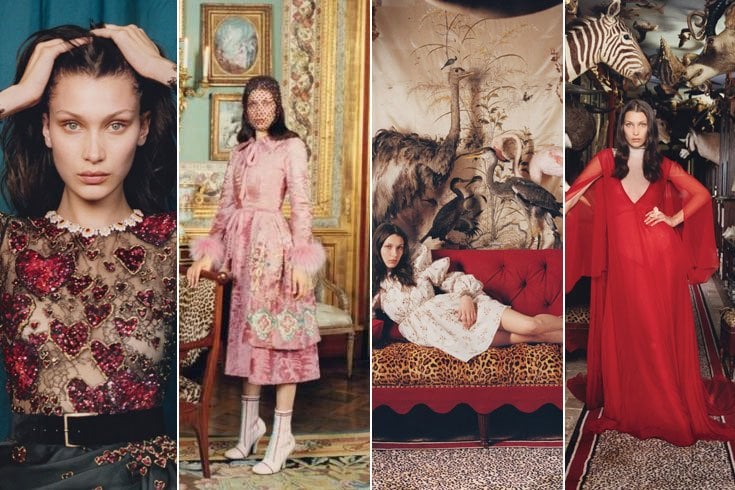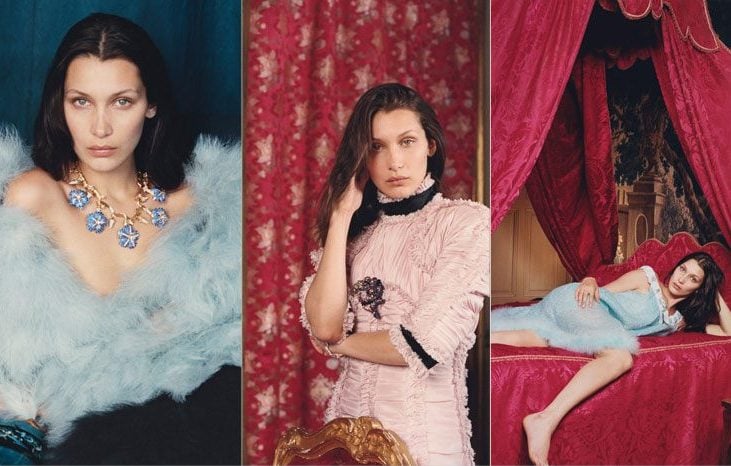 Miley Cyrus On Elle, US
Miley Cyrus, the singer who has won million hearts with her melodious voice, ended up on the cover of Elle, US in a Chloe top with Roberto Coin necklace. With blush makeup, she looked fresh and attractive.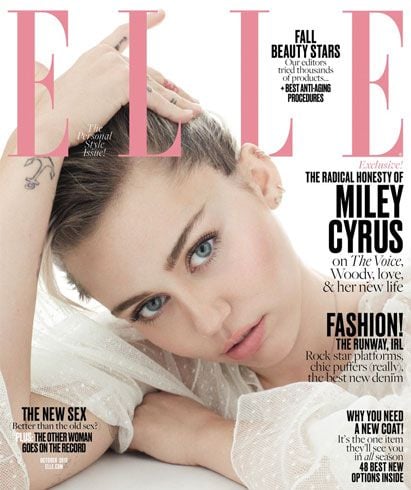 All along the photo-shoot she pulls out all white lacy looks in the most carefree way.
L – In Giambattista Valli dress
C – In a dress by The Row, Roberto Coin necklace
R – In Chanel dress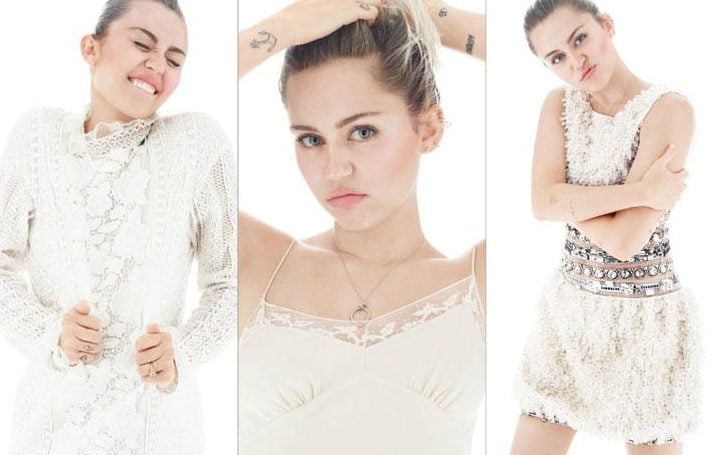 In a blouse and skirt by Rodarte and wearing the same Roberto Coin necklace along with Dior bracelet, Catbird anklet and Asos pumps, she posed in the most joyous way.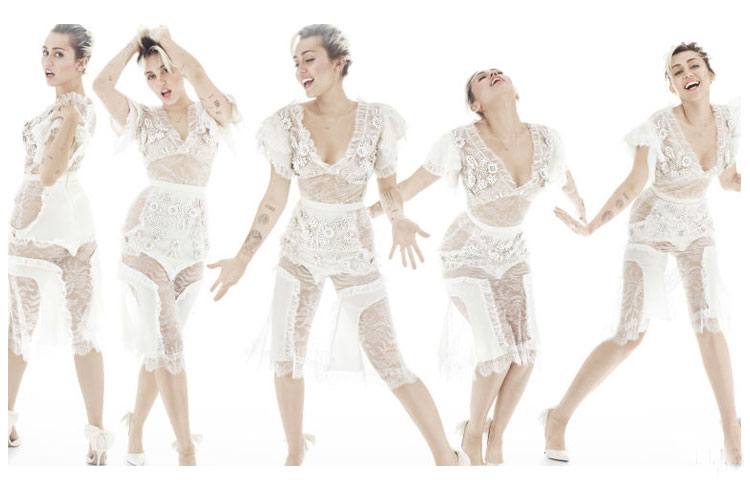 Gigi Hadid On Harper's Bazaar, US
Blonde and beautiful looks Gigi Hadid on the cover of Harper's Bazaar's October issue. In a Fendi Haute fourrure dress, she looked stunning on the cover.
The 21 year old wears Tommy Hilfiger x Gigi Hadid collection all along the shoot. In stylish cardigans, long coats and bomber jackets, she kicked off rocking looks.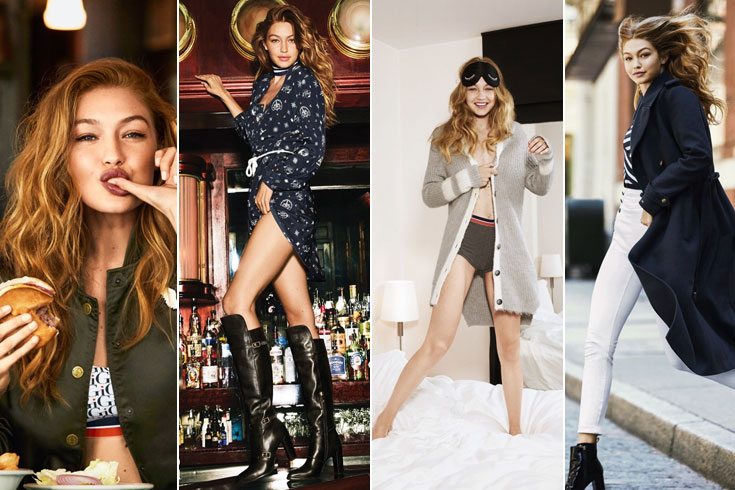 Lupita Nyong'o On Vogue, US
The actress and filmmaker, Lupita Nyong'o graced the cover of Vogue, US with her native styles and theme playing in the backdrop. Captured in her home Kenya, she rocked a fusion of colors in the most alluring form. On the cover, she was clicked in a Chanel color loaded dress embellished with florals and beading. With a Cult Gaia silk headwrap and Cathy Waterman earrings, she looked nice.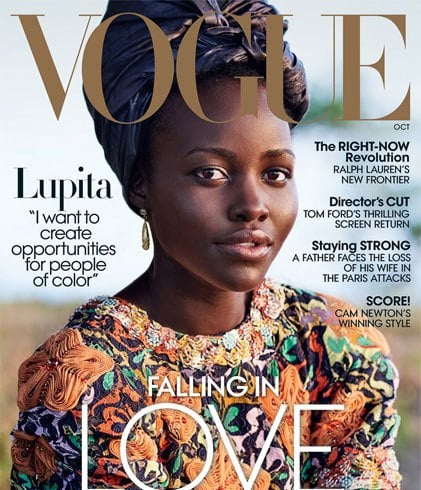 Check out the shoot here: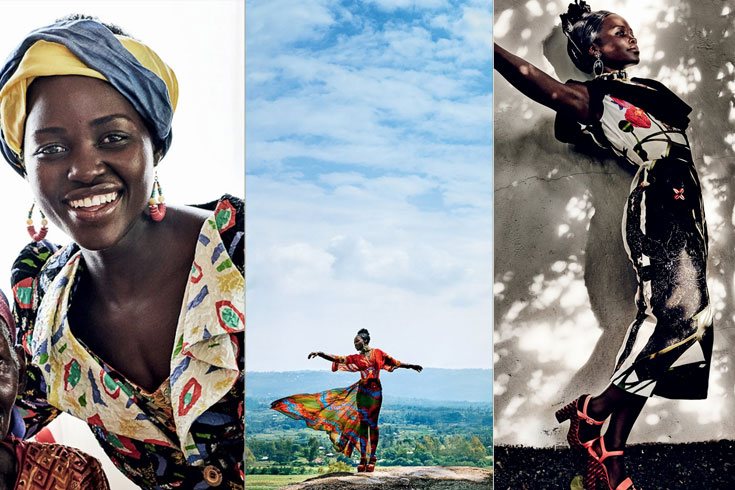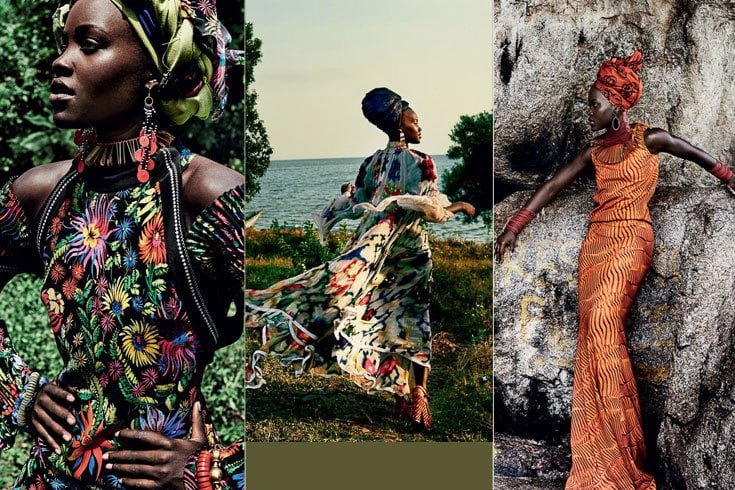 Rosie Huntington-Whiteley On Harper's Bazaar, Australia
Rosie Huntington-Whiteley brought an amazing charm to the cover of Harper's Bazaar this October. In a lilac trench coat dress, ruffled hairdo and easy makeup, she rocked the still.
Check out the photo-shoot here: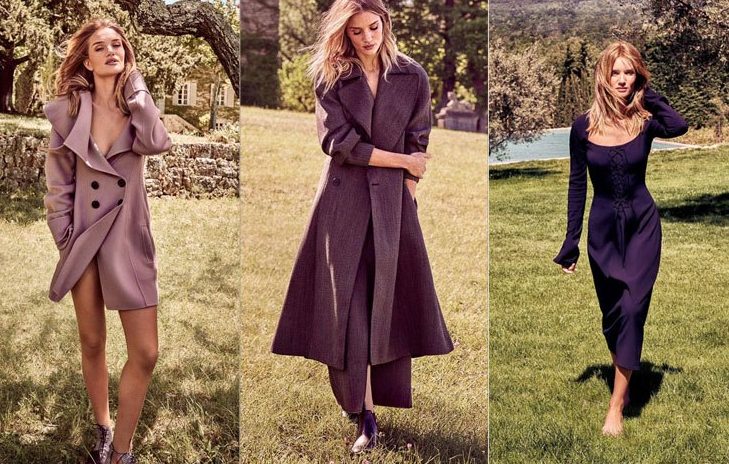 Hope you enjoyed the post!!
Images Source: fashiongonerogue.com