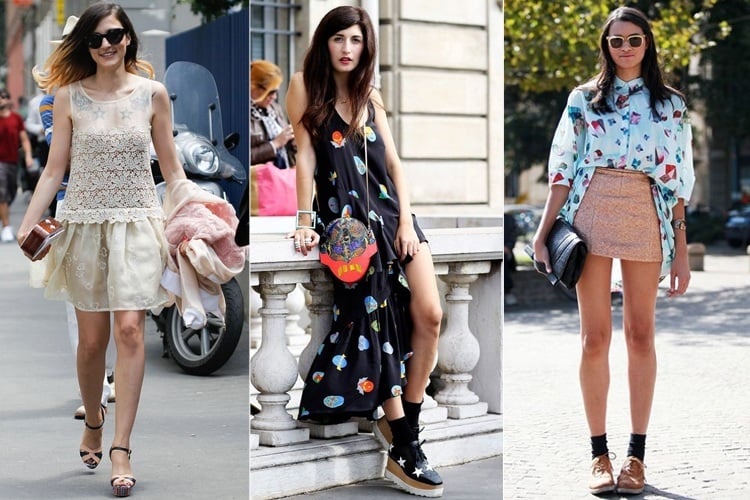 Talking about Italian fashion, the one thing very prominent that we see with Italian women is their natural sense of being beautiful. No high-end clothing and no loud makeup, no exaggerated hair and no wearing plenty of heels or carrying too many accessories. Italian women flaunting Italian fashion during the summer months can teach us a lot about being minimal and seductive at the same time. No wonder, men around the world want to date Italian women, and we now know why- blame it on the beauty of Italian fashion.
[Also Read: A Look At Italian Style Women's Fashion ]
What To Wear In Italy
The old adage says "when in Rome do as the Romans do", but here we would say "When in Italy, dress like the ITALIANO STREET MAMMA!"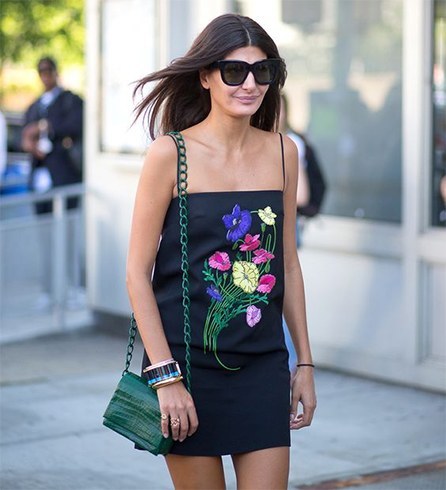 Dress Local And Look Super Cool Like The Italian Women
When in Italy or maybe in India and wanting to dress like the Italian women, the aim is to be cool and comfy in whatever you wear. Talking about Italy street style, there is a difference in the way women of the north and the south would usually dress. Here are a couple of looks to check out. Yes the women here and all over the nation are style conscious and choose their clothing with utmost diligence.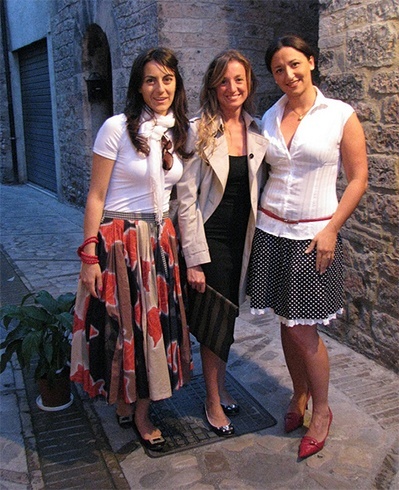 What About The Shoes?
They do wear wedges and heels, but what you would see mostly on their feet would be chic ballerinas and flats, sandals with straps and adorned with floral touches or bling. Italy has plenty of cobblestoned roads which is why it isn't advisable to wear heels.
[Also Read: How To Wear Sarong]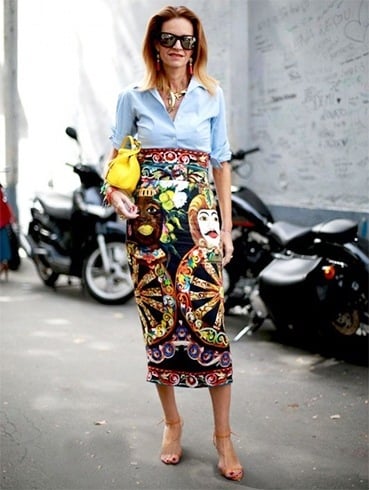 Those Sexy Tops They Wear
The tops Italian women wear are sexy and pronounced, with taste, class and plenty of skin show. Strapless and off shoulder tops are the norm during the summers, and there are women that wear plenty of tank tops and strappy camisoles too, which are white, creamy, off whites and pinks.
For The Bottoms
You'd see women wearing shorts and hot pants at the bars and local beaches, or the gym and no where else that much. However, to keep cool while the summer sun is high in Italy, women opt mostly for long dresses, skirts, hippie lehengas, pencil skirts, pants and dark leggings.
[sc:mediad]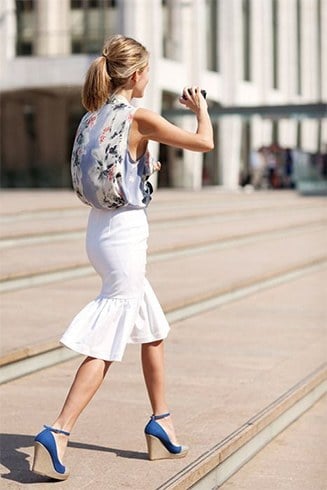 Buy Your Accessories
Yes, you need to have plenty of accessories and should know how to mix and match or pair one to the next as well. Neutral toned to very light powdery shades on accessories for the summer styles are a must have in Italy.
[Also Read: Best Sunglasses Brands List]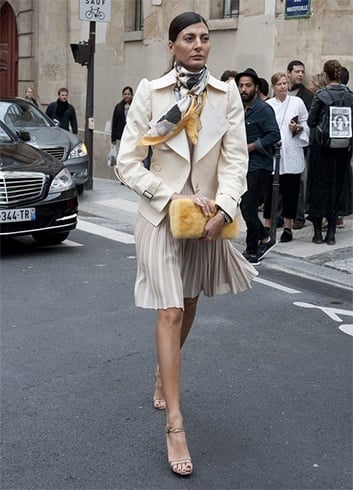 Chunky Jewelry
Think of costume jewelry all the way when you want to doll up like the ladies in Italy. Very popular ever since Italian fashion splurged out onto the streets, big earrings and what we call jhumkas are a certain hit amongst the PYTs. However, the Italian women are known for their dark sunshades, along with the big earrings to wear!
[Also Read: How To Wear Sarong]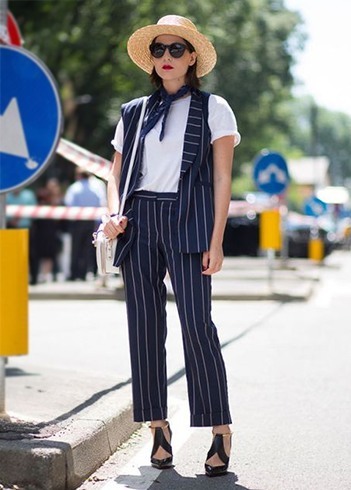 Some Of The Best Street Wise Italian Style Clothing Featured
1. The best of graphic prints



2. Neutral toned pleated long skirts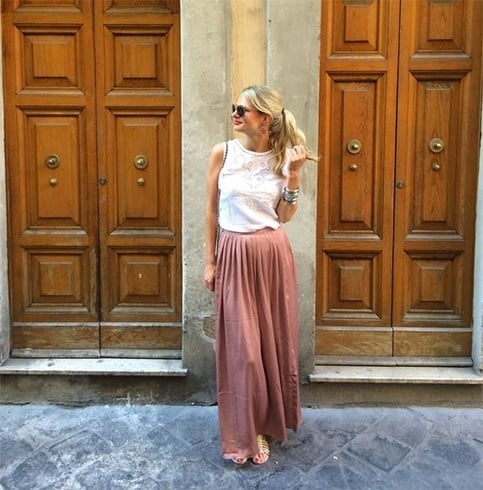 3. Sexy rompers with ankle length boots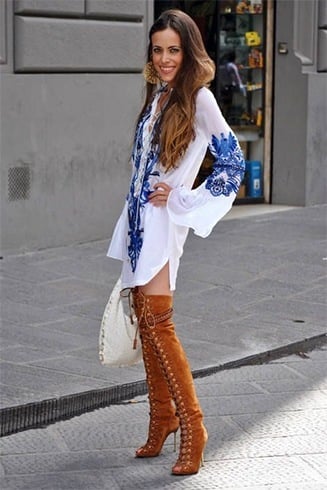 4. A low V necked long black dress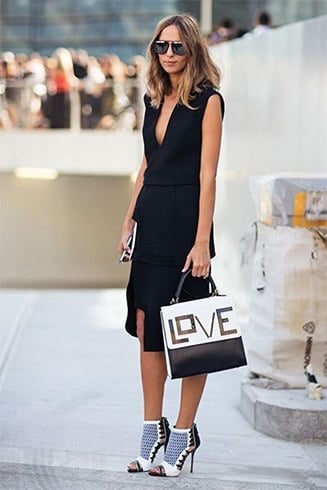 5. Mini skirts with flared sleeved tops
[Also Read: Summer 2016 Fashion Trends]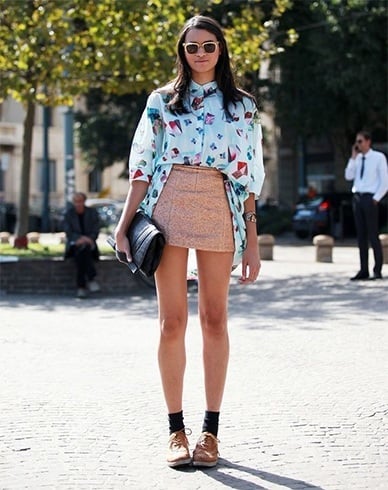 6. Ombre clothing with strappy sandals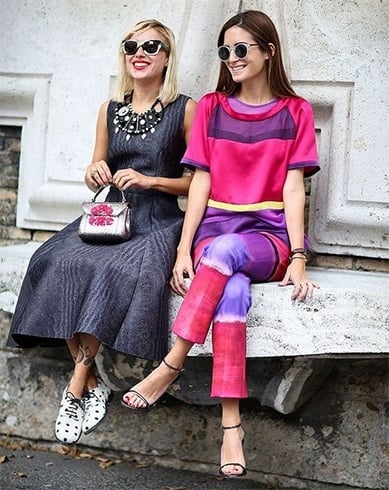 7. Polka dotted mini skirts with shirts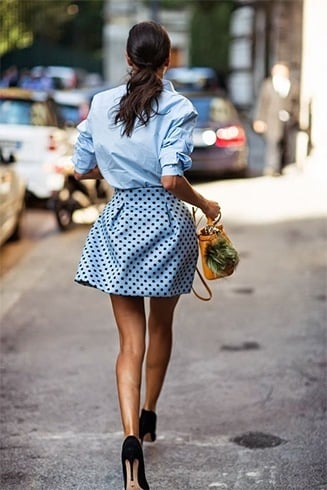 8. Off shoulder tops with printed leggings
[Also Read: Indonesian Summer Fashion]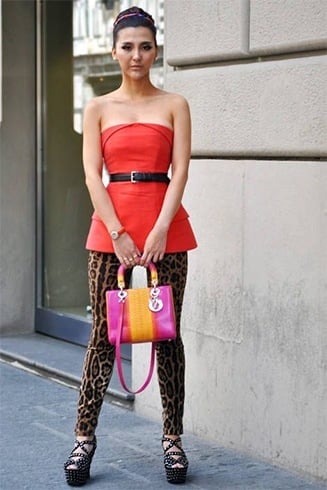 9. Lacy tops with flared skirts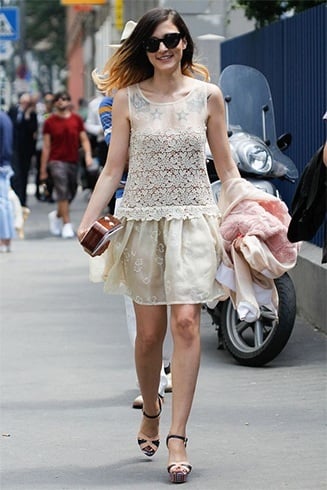 10. Bell bottoms with lacey cropped tops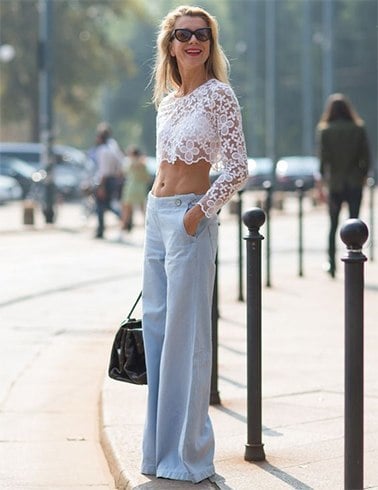 11. Floral tunics to charge up the summer style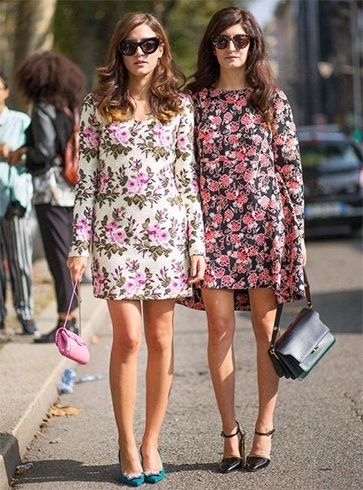 12. Cuffed pants and white shirts with open sandals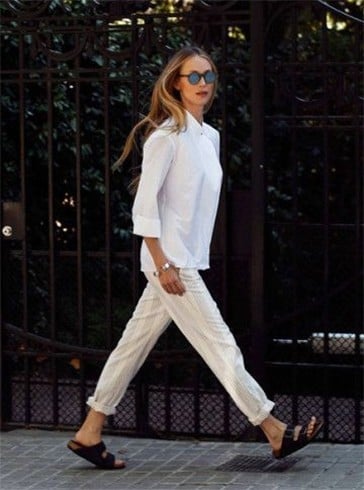 13. Printed maxis and sandals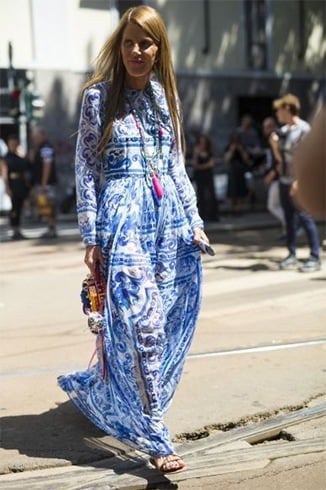 14. Vintage floral dresses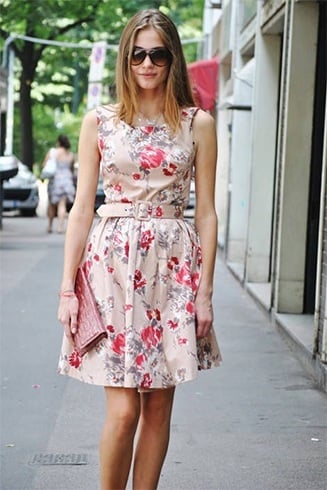 15. Tank tops and dress pants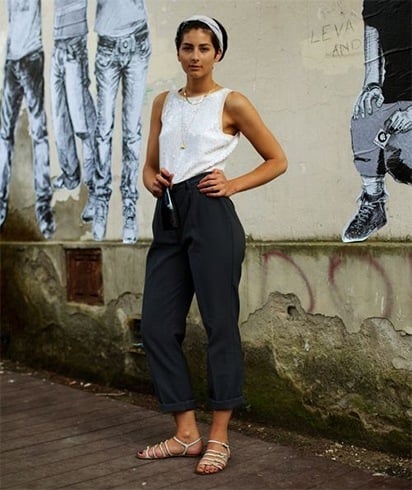 So you see, even though the heat wave is there and prominently so in Italy, the Italian women do not bend to the wrath of nature when it comes to fashion. The next time though, we shall give you tips on what to wear and how to style it up on the lines of Italian fashion. Until then, do write in and let us know how you liked our post on italian style fashion tips!
Images Source: pinterest.com