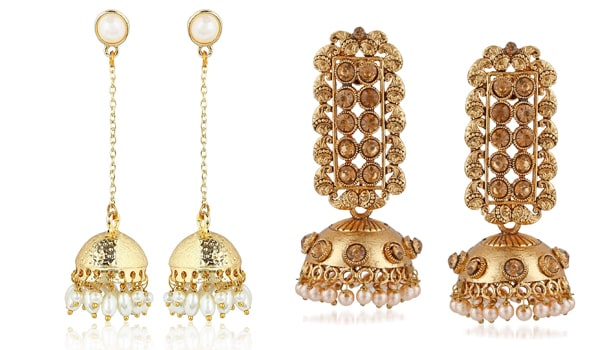 Are you obsessed with the Jhumka fashion pack as us? The perfect earrings to give any traditional ensemble a statement, they're the ideal wear when you need to prep up for impromptu occasions.
We have picked few selections from Amazon. Read ahead for more.
Jhumkas You Will Love:
No matter which Jhumka design or size you select, you are most likely to find something you love below. Well, we almost guarantee! Take a look.
1. Chooseberry The Royal Bride Collection White and Gold Jhumkas:
Pack of two white and gold Jhumkas. Crafted with pearl stones in brass alloy. The Jhumkas can be worn with any traditional ensemble and showcase an aesthetic design. These earrings can be worn easily while ensuring a comfortable fit.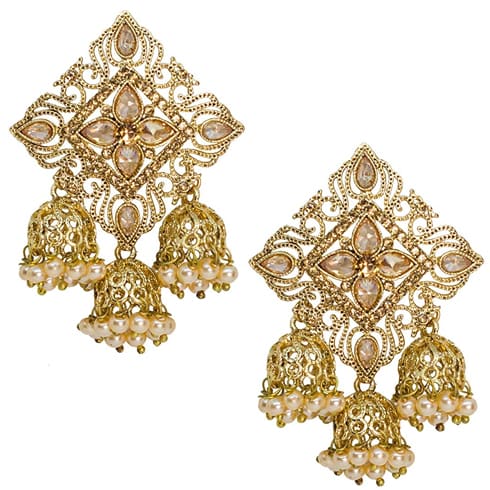 2. Moonstruck Traditional Golden Long Drop Chain Dangler Pearl Jhumkas:
Synonymous with designing uniquely designed earrings with exotic stones, Moonstruck brand is a stunner. The stunning Jhumkas are perfect to wear with traditional wear. Suitable for evening and work parties.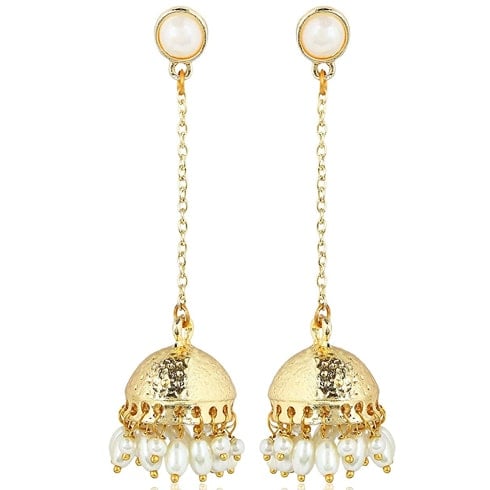 3. Zaveri Pearls Jhumki Earrings:
Zaveri is the legendary brand behind the accessory industry. Perfect for bringing out a feminine appeal to your look, the pearl jhumki earrings bring out a statement design complemented with a 22 karat yellow gold. The Zaveri Pearls brings out a luxurious finish. Store away the earring in a zip pouch.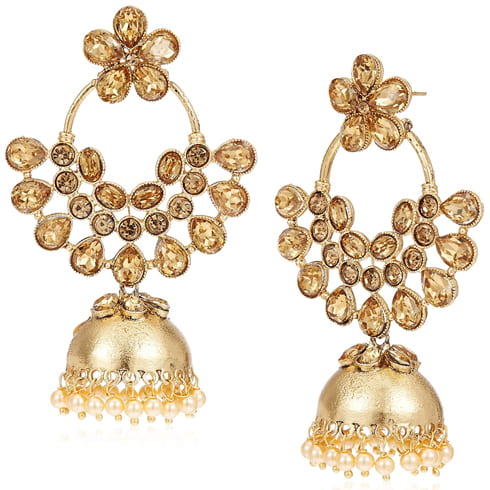 4. Aamani Ganesh Ji & Flower Meenakari Pearl Jhumki:
The signature designs has made us fall in love with the brand. All thanks to its elegant line of accessories. Shaped to a handicraft Ganesh and flower Meenakari style with Pearls and a hint of other unique design.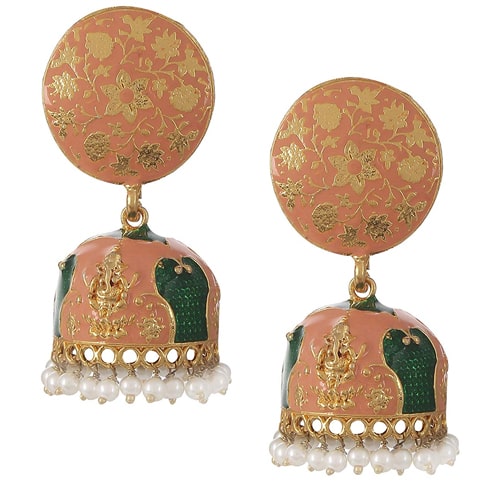 5. Meenaz Gold Plated Pearl Jhumki Jhumka Earrings:
Party the New Year away with these Pearl Jhumki Earrings which have been carefully handcrafted. Gold plated statement earrings featuring pearl semi-stones give the set a refined feel.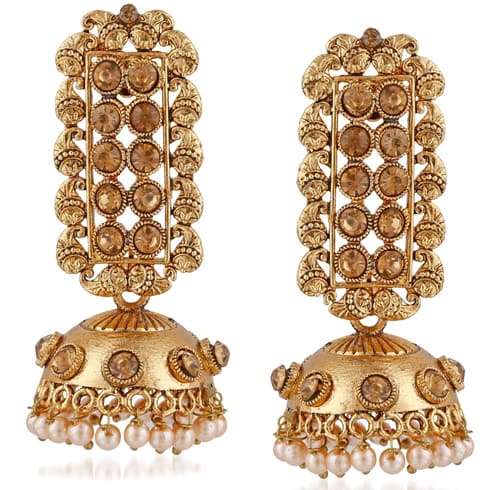 If you would like to see more of these Jhumka Earrings, including others, visit Amazon.com for more.
Author: Lima Aier