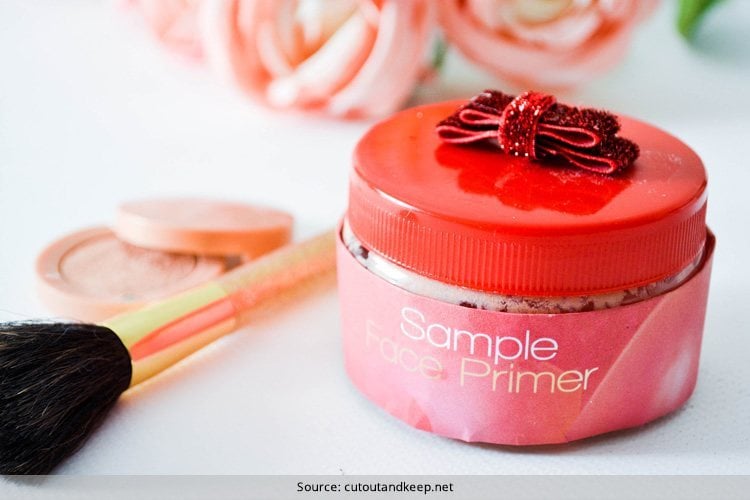 Buying primers could take a lot of time, since we need to check with the oil content and the skin type or tone too, to ensure that the right primer is bought. However, if you have a clear skin tone, you wouldn't need much of a base or a primer to use. This is why we would like to share a recipe on how to make your own primer at home. Now this is a recipe on how to make makeup primers, using natural ingredients. Here goes the technique as shown on how to make makeup primers, so that you don't have to spend hours on deciding which primer in the market would be best for your skin. Take a look.
Here's How To Make Makeup Primers At Home
Keeping in mind that we all have various skin types, here is a recipe that suits all skin types and is safe to use. For this recipe you would need one-third cup of aloe vera and a teaspoon of the virgin coconut oil, along with mineral powder of your choice. Aloe vera is safe and has vitamin E in it which is good for the skin. Coconut oil is a hydrating agent and ensures that the skin doesn't turn rough and flaky, while mineral powder is used to bring on that little shine you need sans being over-the-top. What you need to do is to warm the coconut oil first on low heat and remove to cool. When it comes to room temperature, you now can add the aloe vera paste to it. Mix the two with a plastic spoon and then gently add the mineral powder to the mix. Mix well again for a couple of seconds and pour the concoction into a small pot or tube and let it settle. Use it when you need to wear makeup, and your face wouldn't look patchy or blotchy.
[Also Read: Primers For Oily Skin ]
Different Types Of Makeup Primers
There are different types of makeup primers, meant to suit various skin types. If you use the wrong primer, chances are that your makeup and the effort you put in wouldn't sit for long. Touch ups would be needed now and then, which is why whether you use DIY makeup primers or whether you buy commercial ones, it is important to learn how to DIY your own stuff or buy those that suit your skin type. Oily skin primers aren't meant for dry skin, and vice-versa!
Primer For Oily Skin
With plenty of oil production on the skin, you now would need primers that wouldn't motivate the sebaceous glands to work on the double. For this recipe you would need three tablespoons of mattifying sunscreen lotion and aloe vera paste each. Along with this, you would need a tablespoon of DIY foundation too. Start by mixing the mattifying sunscreen lotion along with the aloe vera paste for a couple of seconds. While doing that, gently add a little mineral powder closest to your skin tone color for the creamy touch, and pour in the foundation too. Mix them all well and keep aside in a small jar or a tube; use when need be.
[sc:mediad]
DIY Primer For Dry Skin
Women that have very dry skin, we understand how tough it is to find primers that would stick and absorb into the skin. Here is a DIY primer for dry skin recipe that we hope would work wonders for you. For this recipe you would need a cup of aloe vera gel, which not only moisturizes the skin but would also help soothe redness and inflammation if any and which is a common issue with dry skin. You would also need your favorite sunscreen lotion, which has high SPF levels. Start by mixing a tablespoon of both the ingredients each and mixing them well in a small plastic bottle. Give it a good stir for a couple of seconds and then let it rest. After a few minutes, you have primer ready to use for dry skin. You may add a drop of witch hazel to help calm the skin, but that's optional.
[Also Read: Best 3 Primers for Dry Skin]
Do let us know your thoughts on DIY primer recipes shared.