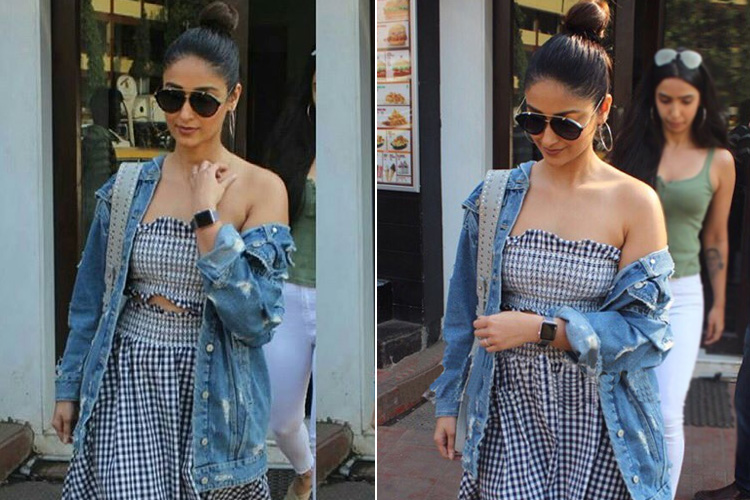 Brrrrr. It's freezing cold everywhere and we should be looking for warm woolen clothes to keep cozy. But there goes our weakness to still want to look stylish even in the coldest of weathers. Does this mean a fancy skirt or dress is what you will have to wear? No. Don't even risk it. It's not worth it. Instead, take inspiration from this chic Bollywood celebrity who has paired uncomplicated separates and she looks at ease with a whole lot of warmth.
We are talking about the very stylish and of course gorgeous; Ileana D Cruz, who has captivated us with her killer features and that oh-so-attractive smile. Look at her in this checkered outfit teamed with a denim jacket. There's a nostalgia of the 90's and hints of the present day fashion, all combined to keep it simple and awestruck.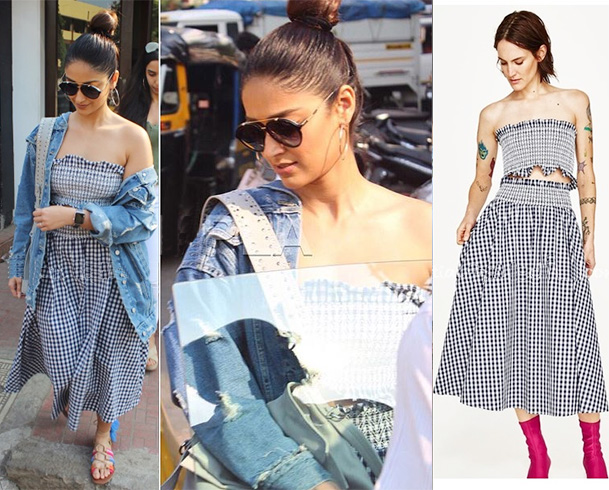 The gingham tube top and matching skirt are from Zara, keeping the look smart while the denim jacket adds a pop of smartness and it is also a definite life saver in this winter.
Love her casual style? We do too.
Get out of your house in style today! Be a FashionLady forever.
Images Source: instagram