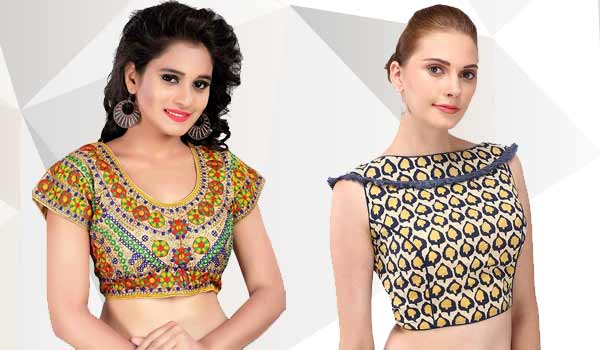 Monotone looks are gold when you wear it the first time. But when you want to wear it the second time, we have to admit, it does look a little boring. The most handy element that is sure to rev up your drape and lift your look almost instantly is to wear the six yards with a beautiful multi-color blouse.
Multi-color Blouses To Give You A Standout Saree Style:
Be it a wedding soiree or one of your ethnic days, monotone sarees have a charm of their own. Courtesy Bollywood every Indian woman has at least once wanted to channelize her desi gorgeousness wearing a pretty single color flowy saree.
With a head-turning multi-color blouse in place, there is no way you will go wrong with your Indian look.
From chiffons in pretty hues to handloom and silk neutrals a multi-color blouse is all you need to take your saree style file notches higher.
You can take a look at our top picks from amazon.in, before you head out to scout stores.
1. Multi-color Kutch Blouse:
With the festive season ahead we are betting high on multi-color kutch work blouses. With the embroidery done up in vibrant hues of pinks, green, and yellows, this multi color blouse will be a festive hit when worn with flowy sarees in fushia, parrot green and scarlet red. The short sleeve and u-neck make it a comfortable wear amidst the soaring temperatures.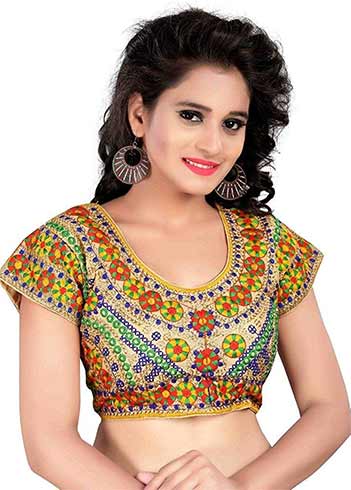 2. Multi-color Brocade Blouse:
Brocade blouses in florals are passe. We are liking this changeover to a diamond print done up in subtle shades of reds, blue, and maroons. The sweetheart neckline plays the showstopping element. When worn with maroon it is sure to get you all the attention.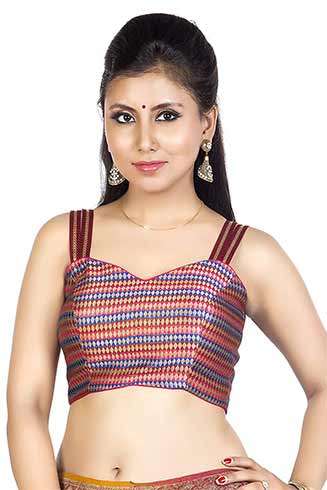 3. Boat Neck Multi-color Blouse:
Color, neck and pattern, this multi-color blouse is a star by all means. Boasting of an all-over leaf print in a contemporary combination of yellow, grey and beige along with the fringe edging, this boat cut neck blouse is sure to get you drooling stares. Take this to your contemporary evening with a fitting smart grey or black saree.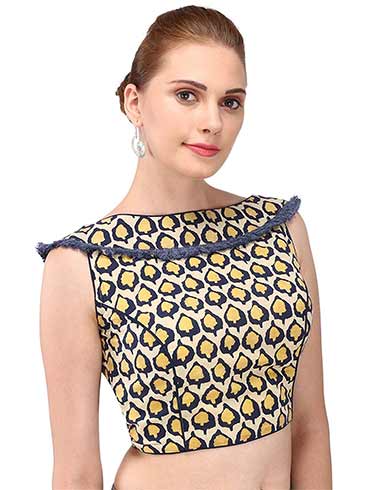 4. Multi-color Embroidered Blouse:
All over embroidered blouses are the top picks for elaborate wedding parties and big get -togethers. This neutral base blouse beautified with all over jaal embroidery in rich tones of gold, red and blue, makes it a worthy trousseau add-on and an apt buy of you are to attend an Indian wedding. Border sarees in red or blue is sure to have you looking ravishing.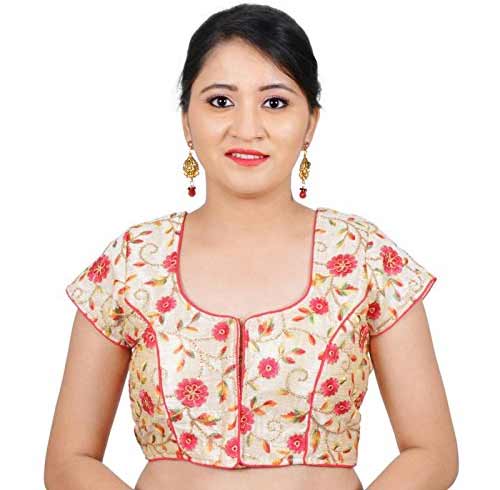 5. Multi-color Floral Printed Blouse:
Printed multi-color florals have been there for quite some time now. Going low on the colors, we liked this two-toned floral print done up with gold accents as a perfect pick to take you in the next generation of floral blouses. To match you may stick to a saree in shades of sea green for some added jazz, a contrasting saree in shades of gold and yellow will be a good deviation.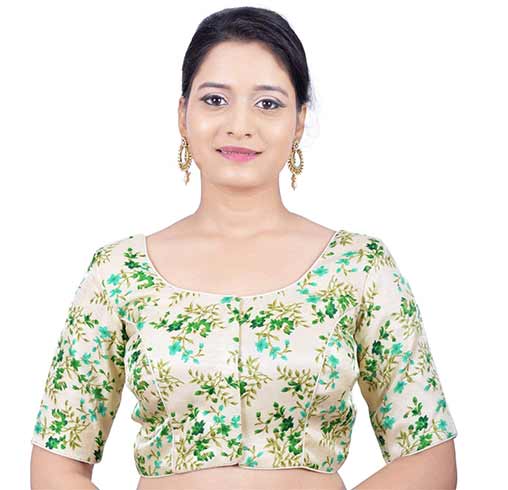 We hope these multi-color blouses from amazon.in are all you need to add oomph to your pretty sarees.
Author: Sonam Maheshwari