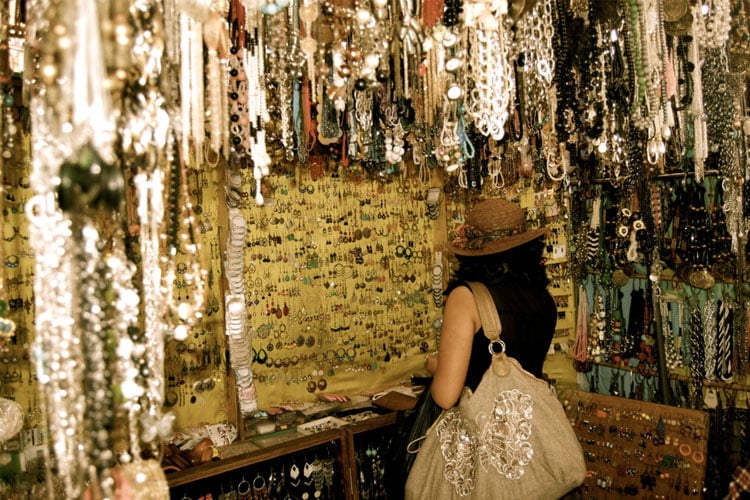 It is much cheaper to shop than pay a fee to the psychiatrists. It is rightly said that the retail therapy definitely helps boost mood from any depression or disposition. Actually, women just need a reason to shop! And when it comes to Street Shopping In Mumbai, Delhi or Kolkata, no other therapy can do the same as these places.
Shopping is definitely fun, but it becomes even more interesting when it comes cheaper. That's where the most enjoyable "street shopping" comes into the picture.
It would be quite unfair if I only keep writing about designer collections, luxury labels, some hit or miss fashion tips which may or may not have helped all my readers to get fashionable, practically. Hence, I have decided to help you shop smart and look stunning in a very interesting way. So let's start with the most favourite – Shopping in Mumbai.
[Also Read: street shopping]
Getting Started With Shopping Places In Mumbai
While it's of no surprise that woman and shopping go hand in hand, so does Mumbai street shopping. Let us just focus on one city per post, to help you easily go on a complete shopping spree whenever you visit Mumbai or any other city.
A visit to Mumbai is incomplete without shopping. Be it luxury or thrifty, you just can't escape from this kind of mania. Street shopping, being the best part of a gal's buying experience, let's just focus on this.
While you have plenty branded stores, including Louis Vuitton, Burberry and plenty more, street shopping in Mumbai is the most cheapest, fun, entertaining, and everything you could think of. The streets are flooded with vendors bringing their collection at wholesale prices from manufacturing units and are sold at throwaway prices. Although the prices may already seem reasonable, shopping here requires you to bargain and get it at even better prices.
Street shopping is a gambling, 
you either win or you don't!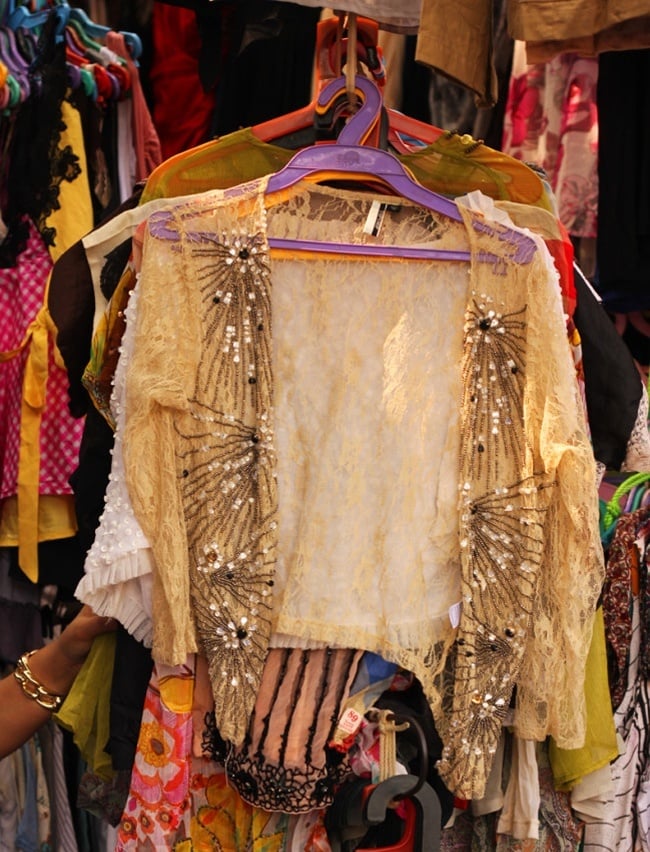 The street markets in Mumbai are some of the best spots to look for export rejects. No need to slip on thin ice with the term "export rejects", because there are some fashionista's who take this as a blessing.
From branded haute couture to dirt-cheap seasonal wonders, Byzantine jewelry and elegant antiques to fashionable dresses and tawdry gifts, Mumbai's shopping arcades such as Fashion Street or Linking Road, Bandra are a shopper's paradise.
Where to Shop in Mumbai
Hill Road, Bandra
Linking Road, Bandra
Fashion Street, Colaba
Colaba Causeway
Lokhandwala Market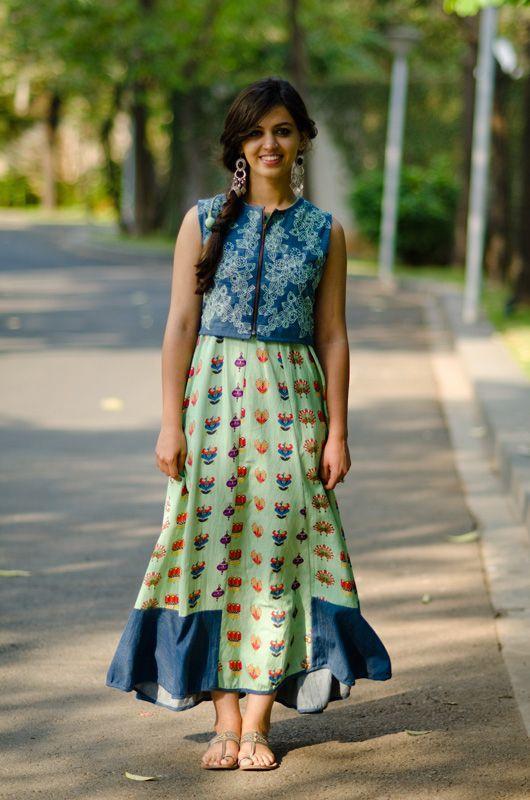 The Shopping Scenario
The Linking road streets in Bandra are always bustling with energy. Hordes of shoppers, especially teenage girls and young ladies are found looking for perfect pairs of shoes, trying to find matching dupattas or even a quirky anklets and other accessories amongst an array of outlets selling everything from corporate fashion to a cocktail ring. Fashion is absolutely high here with prices dramatically low.
[sc:mediad]
Fashionlady's tour to Mumbai
Fashionlady's correspondents took a street shopping tour around the bustling flea markets of this city to find out almost everything is available under 500 bucks.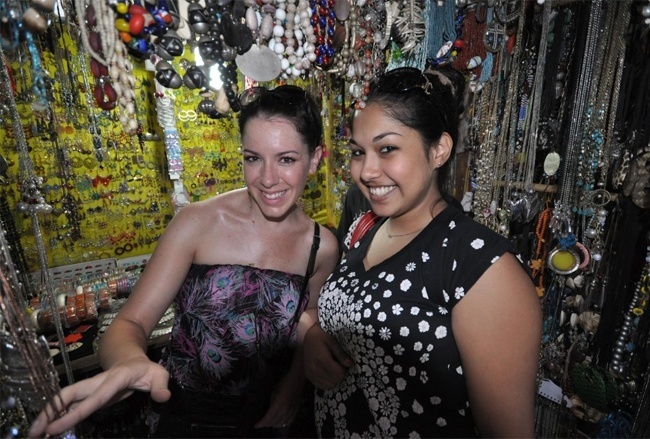 With monsoon prevailing here more than in any other city, my team found out a flirtatious mood with an edge of sensuality in Mumbai's air.
Well, what better way to bring in the charm of the season than with floral prints and designs. Almost every flea market was flanked by floral neckpieces in neon colors and also in metallic shades of gold and silver.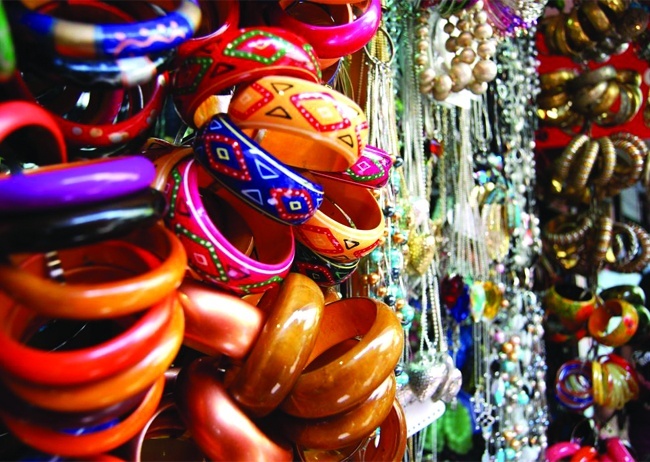 The floral power
There was every bit of floral bit right from in-bloom sunflowers to budding flowers.
My team managed to catch hold of a wandering shopper at Linking Road to get her views on the displayed collections. The young shopper looked quite familiar to this place, as if she explored the market at regular intervals.
"Floral neck pieces are a great way of complementing your overall style", she stated while she was busy bargaining the neck-piece she was holding.
True enough. Floral neck-pieces are quite a rage these days especially in neon hues. You can invest in a trendy colored accessory and pair it with a hazelnut or beige colored dress.
Animal motifs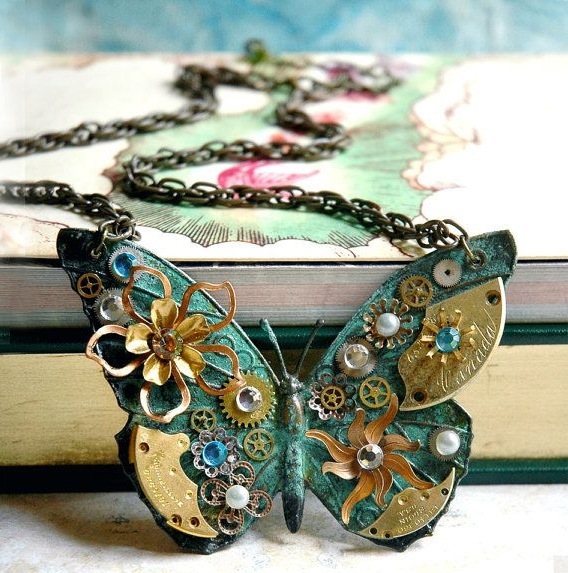 Animal prints are passé. Animal motifs are the new hot thing. From studded owls and peacock shaped pendants to butterflies and even turtles. One of my colleague brought back a beautiful butterfly neck-piece  for me as a gift from this city.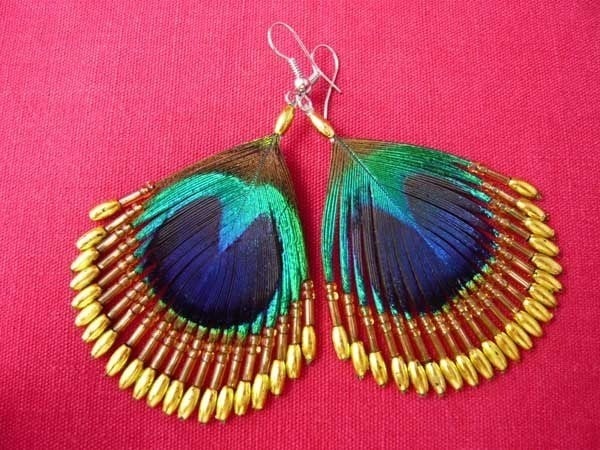 Let me tell you such motifs can be paired up with anything from casual wear to ethnic and even party wear outfits.
It is extremely difficult to resist the kadas, neckpieces, clothes, footwear and handbags along with many more things available for you to choose from that are being sold on these streets.
Let's look at some more amazing images of the stuff available on the shopping streets of Mumbai.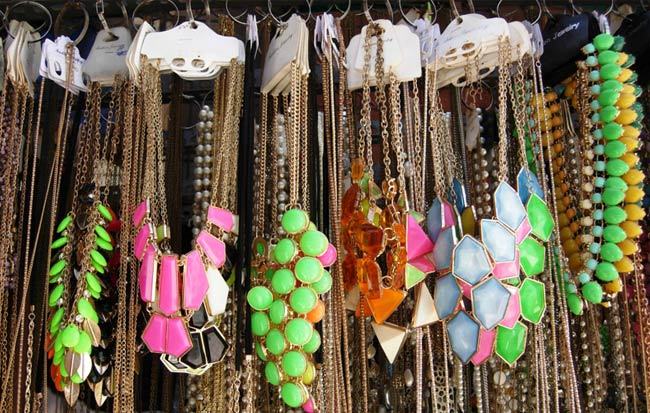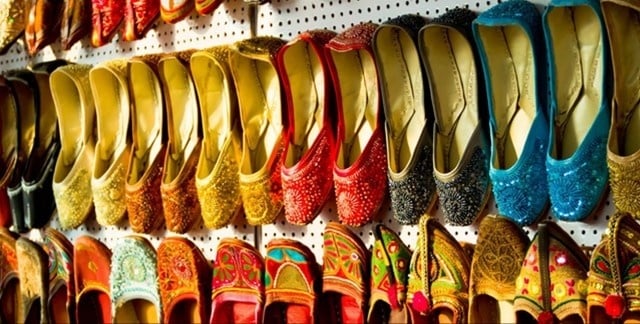 Once you have completed your shopping, you can find plenty fast food joints on the same streets with delicious road side and local food.
Make sure you utilize every possible moment and try to look at as many shops as possible to find the most beautiful stuff that would accentuate your personality. You will never run out of  shopping places in Mumbai.
As it is truly said, "Whoever said money can't buy happiness didn't know where to shop."
Have a fun trip to Mumbai. There are also plenty boutiques in Mumbai that can make customised clothing to match your needs and preferences. These boutiues also sell designer blouses, anarkalis and much more off the shelf for you to select from. Since Mumbai is a fashion hub, you are sure to find something exclusive for every individual shopper. Just carry a good amount of money, shop till you drop and you will be supsied at the discounts and collections you get while shopping in Mumbai.
Do not forget to share your fun Mumbai street shopping experience with us. Hope you enjoyed this post.
Images Source: pinterest