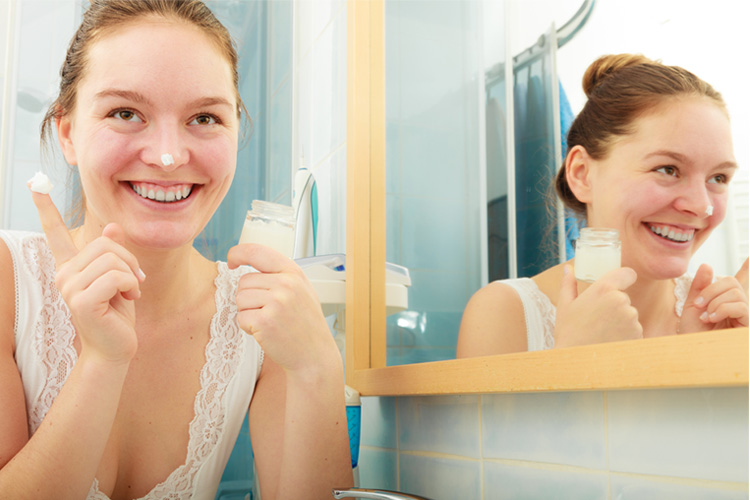 Yes, we know! We very well know how annoying it is to have oily skin and especially trudging through the summer months in India; we can literally compare the skin to the oil reserves of the Middle East because the sweating just doesn't stop. Let alone the touch of makeup, even the day cream to wear and walkout seems to be harrowing. The moment you put it on, it turns all greasy and the perspiration pangs never seem to cease. In the end, you look like a mess! A total mess! Sounds familiar right? To help you and the many readers with oily skin, we now bring to you a scoop on the five best day creams for oily skin. They have mattifying effects, SPF in them to keep the skin protected and promise to not make us the ambassadors of overworked sweat glands too.
List of Five Day Cream For Oily Skin in 2021
Here is a list of 5-day creams that can be a boon for your oily skin during the harsh 2017 summer. Go through the list and stash up on your favourite day cream now!
[Also Read: Types Of Face And Body Creams]
1. Lotus Herbals 3 In 1 Matte
Talking about keeping the skin safe and yet non-sweaty, we would look at Lotus as one of the best day creams with SPF for oily skin. The formula is a 3 in 1 sunblock which keeps the skin safe from the harmful UV rays of the sun; thanks to the combination of UVA and UVB that it has. The formula also helps with skin lightening and helps you achieve a smooth matte finish upon application. It takes less than a minute for the cream to sit and absorb into the skin; a light and a very shine-free feel is what you get. Use it thirty minutes before you leave home, and be assured to have a beautiful day ahead! This we say is one of the best Lotus day creams for oily skin!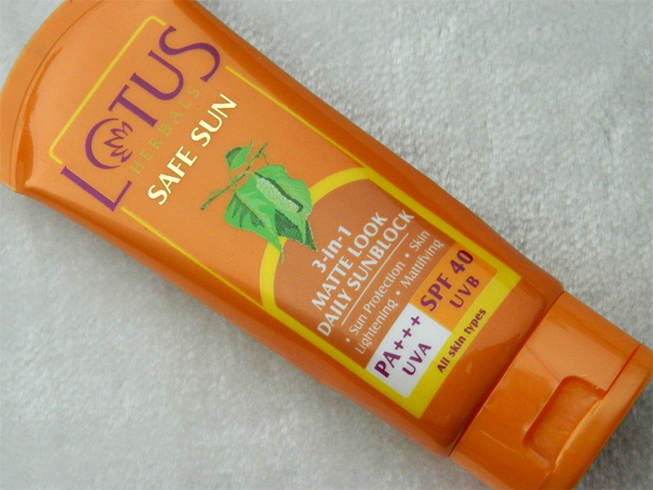 2. Fab India Vitamin E Cream Night
Remember how we keep saying even if you have oily skin, constant moisturizing and hydration regimes are a must-do? This is why we would look at Fab India's Vitamin E Cream Night for an answer when you ask for which is the best day cream for oily acne-prone skin. This is a cream that is high in moisture contents and can blend into the oily skin type with ease. What it also does is, use the healing oils and brings down the visible signs of ageing too. The firmness of the skin is improved upon and hydration is taken care of, which means the skin surface texture and the elasticity of the skin are cared for.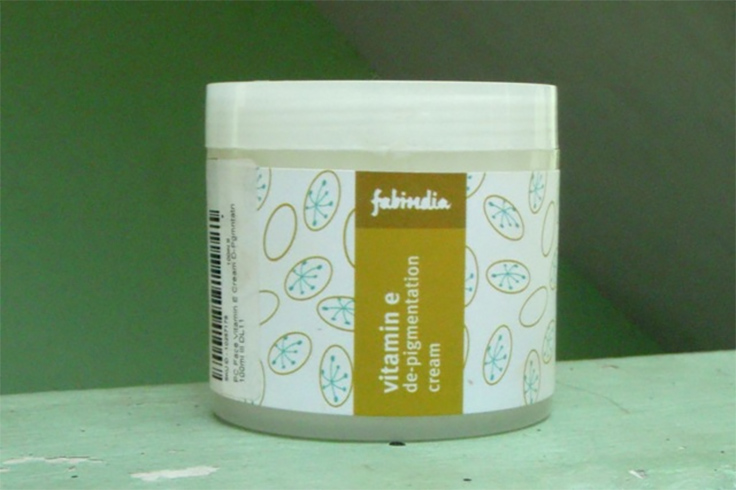 3. Oriflame Optimals White Oxygen Boost Day Cream SPF 15 Oily Skin
It is not only about stopping perspiration and minimizing pores but also getting a healthy glow onto your skin. This is why Oriflame has the best whitening day cream for oily skin. This is a product that mattifies and hydrates the day cream which has patented antioxidant lingon 50.50. It helps the skin stay safe from pollution and the elements of the environment around, and brings to the skin a lightening effect too, thanks to the active oxygen in it.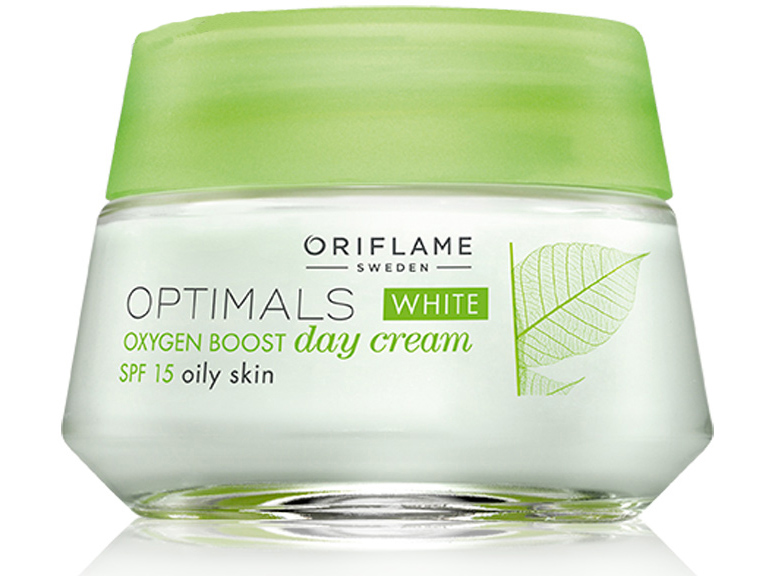 4. Aviance Hydra Balance Skin Perfecting Day Creme
If you are looking to eradicate or minimize ageing signs and wrinkles, dark spots and blemishes, this is a product that would help and be the best anti-ageing day cream for oily skin. The formula is easily absorbed by the skin and is lightweight too, with triple vitamin formula that feeds the skin well. It also repairs the skin and has plenty of UV protection too. In addition to that, the formula has a moisturizer in it which is a defence mechanism against skin ageing. You thus get a youthful appearance to flaunt for long.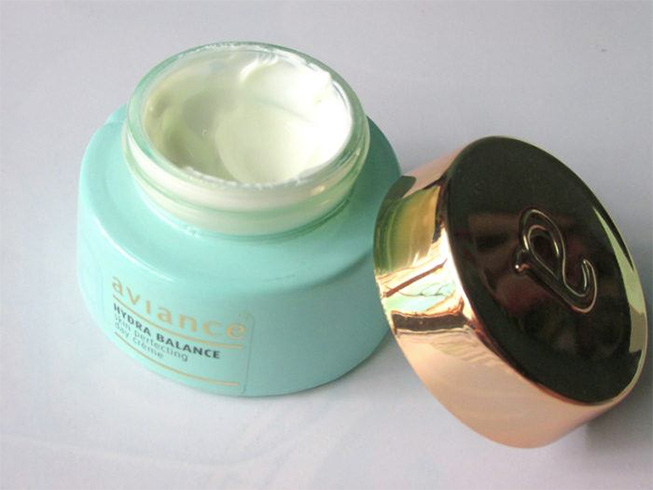 5. Just Herbs Cascade Moisturising Day Care Lotion
If you believe in an au natural touch, here is a natural day cream for oily skin. Reinforced with hydrating action of aloe vera and plenty of wheat germ oil in it, which is an antioxidant, the skin stays safe from the harmful radicals and the UV rays of the sun. The cream goes deep into the many layers of the skin and the natural moisture levels of the skin are maintained. Fine lines are plumped up and the dryness is done away with too. Collagen production and elasticity are taken care of as well! This cream is also perfect to use as a makeup base!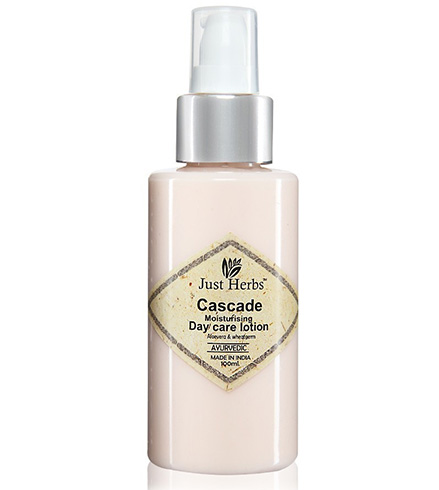 We hope these five day cream for oily skin in summer is what saves the day for you! Do write in with your thoughts!