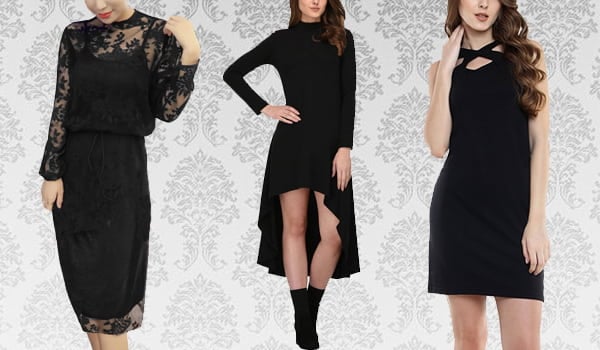 When in doubt wear black, is an unsaid rule among fashion followers. Makes you look thin, elegant and much poised. After observing multiple seasons of whites and nudes, this season pave way for the mysterious and mighty black. We did say time to stock up on some pretty dresses in blacks for the months ahead.
5 Black Dresses To Add To Your Closet Now:
The color black is known to have a charismatic character, and every fashionable soul will agree to have succumbed to the gorgeousness and beauty of this hue. The beauty of black lies in it's no colour.
With the fashion dynamics constantly alternating the world has moved on from LBD's to all kinds of black dresses, be it midi's and tee-shirt dresses or the swaying maxis and bodycon dresses.
So ladies if you find any dress in black captivating and mesmerizing then make sure it's off the rack and into your closet. For those of you who prefer a speedy process, take a look at our top picks from Amazon.com
1. Black Tee-Shirt Dress Maxi:
Most comfy are the new age tee-shirt dresses. For all you neoteric modish teens, this t-shirt dress meets maxi will prove to be a striking number getting you all the attention you deserve. The black tee shirt layered with a sheer ruffled escapade renders much chic and volume to the dress making it apt for the fashionista persona in you. Finish the look with a pair of standout glasses and trainers.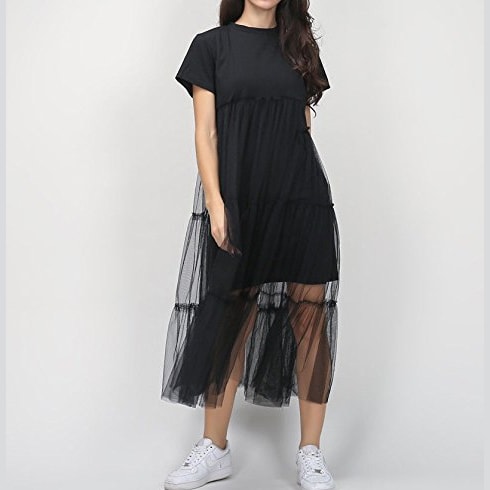 2. Black High Low Dress:
Asymmetric cuts add all the structure and feels to clothing. This asymmetric high neck black dress will take your regular street style to all new highs. Elegance done up with much sass, this one is an all day dress which you can fittingly carry from lunch, to shopping to your evening coffee. The full sleeves are sure to take care of that slight nip in temperatures. For more impact seal it with a pair of ankle length boots.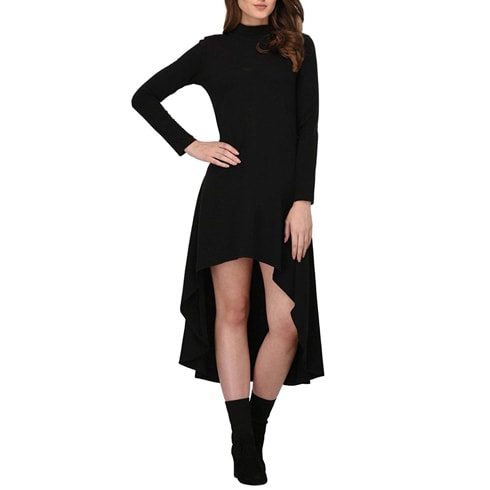 3. Black Bodycon Dress:
If you have spent your summers working out to get to that perfect figure, then we did say it's time to flaunt it in the rather Kardashian kind of way with this black bodycon dress. Uber cool and chic, this one is made for those crazy Saturday nights. Wear it with a statement piece of bling and you are ready for the kill.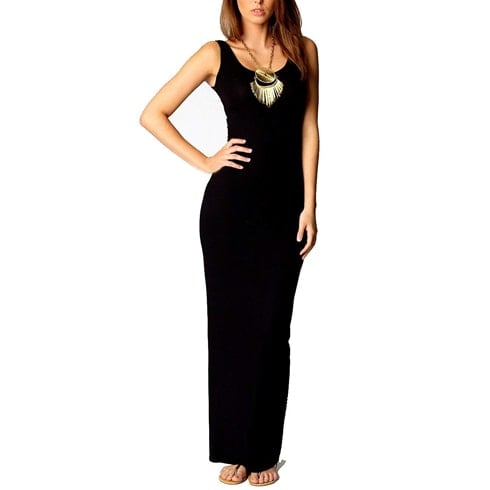 4. Black Criss Cross Neck Mini Dress:
With the Criss-cross neckline picking up we suggest you give your LBD styles a certain upgrade with this fitted mini bodycon number which is simple elegant and much in line with the trends. Worn with high heels and a glamorous clutch will seal your date night look to the T.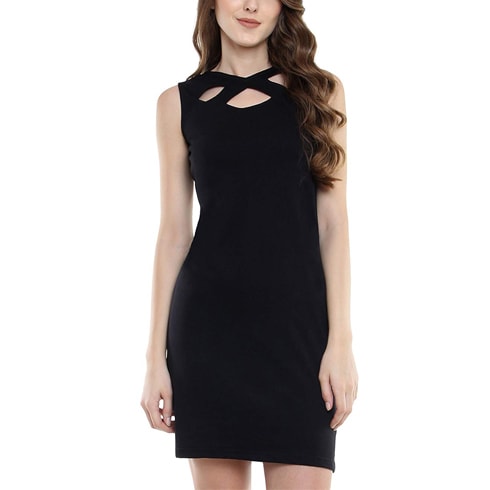 5. Black Lace Midi Dress:
For those upstate and exclusive early evening soirees, like a tea-party or an early dinner you can well place your trust on this delicate and exquisite black lace midi dress. While the fit contours your curves the lace overlay renders all the grace. A side bun and red pout will seal the deal to perfection.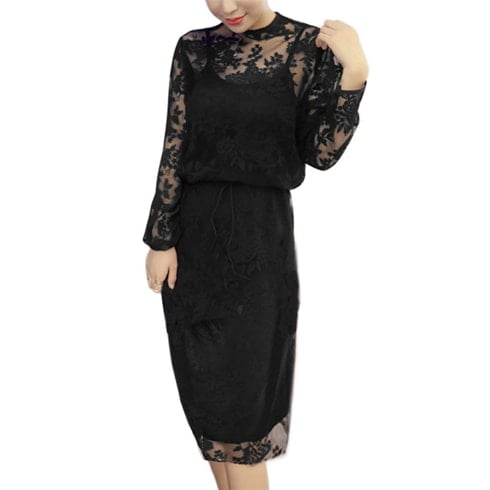 With these pretty pieces in your closet, you are all set to cast a black magical spell on your onlookers.
Author: Sonam Maheshwari