Nirmala Sitharaman was conferred the Union Budget becoming the only second women in India to be presented the Union Budget. The Finance Minister was presented the Modi 2.0 maiden budget at Lok Sabha by Sitharaman. Before the presentation, Prime Minister Narendra Modi and the Union Cabinet approved the 2019-20 Budgets. Prior to that, she handed the Union Budget copy to President Ram Nath Goving before giving her maiden budget speech.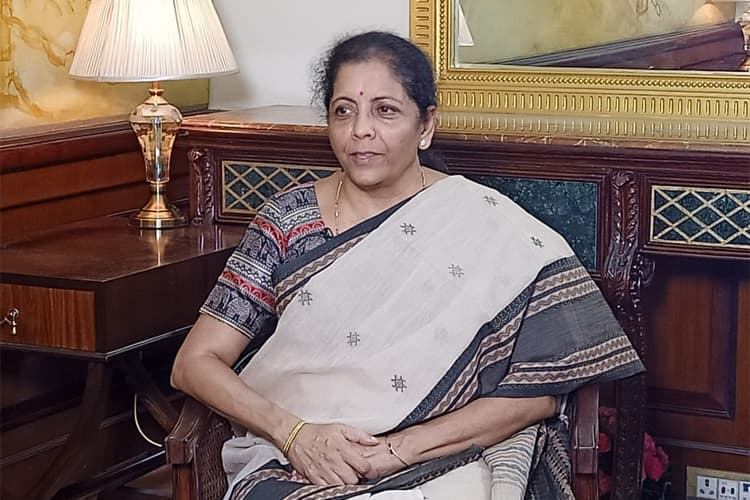 Nirmala gave her first budget speech referring to New India. She said, "We have set the ball rolling for a New India" and sounded optimistic that the country will become a $5-trillion economy in a few years."
The new budget proposal proposed by Sitharaman rested on personal income tax for people with earnings of more than Rs. 2 crore every year. She also announced to launch a faceless electronic assessment scheme this year with no human interface.
[sc:mediad]
The 25% corporate tax as declared by Sitharaman, available to companies with annual turnover of up to Rs. 250 crore will turnover up to Rs.400 crore. The Finance Minister reassured that the Government is making greater plans for digital payment. To achieve this target, the 2019 Budget proposed a 2% TDS charge in cash withdrawal of more than rupees one crore. No MDR or charges will be levied on specified digital payment modes, declared Sitharaman in her budget speech.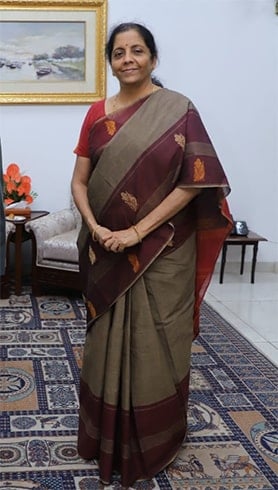 The first and the only woman that was presented the Union budget before her was former Prime Minister Indira Gandhi. After holding the portfolio for a year, Gandhi appointed Yashwantrao Chavan, her home minister as the Finance Minister.
Nirmala Sitharaman was also the second woman Defence Minister after Indira Gandhi who held the position until 1982. But, Nirmala was the first full-time women Defence Minister.
Images Source: https://twitter.com/nsitharaman