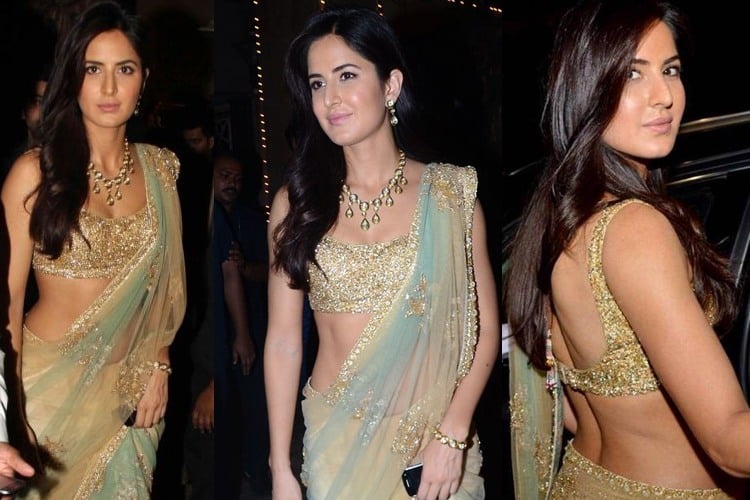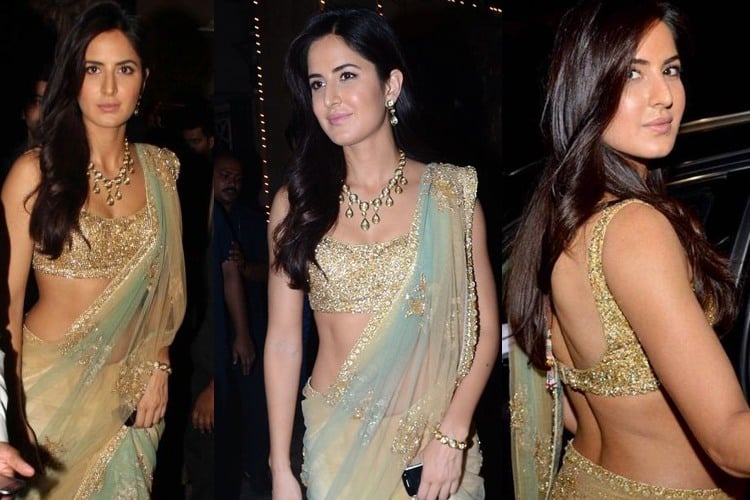 Katrina Kaif is busy doing whatever celebrities do. Between filming movies, travelling the world and spending time with beau – Ranbir Kapoor, she literally has no time for us. She hasn't made a single appearance in the past few weeks – except for those airport appearances.
While we were terribly sad about Katrina Kaif going MIA, we were hoping that her movies will be amazing and the wait would be worth it.
Were we right? Of course!!
But there was one tiny little aspect that we had missed. And that came in the form of Diwali parties. Not just any Diwali party but the much talked about Bachchan's Diwali bash!
Ms. Kaif attended Amitabh Bachchan's Diwali party wearing a gorgeous, sheer saree. A tiny, glittery blouse, kundan jewellery from Anmol, dewy-radiant makeup and side swept hair finished her look.
Do you want to take a look at her appearance?
Here it is –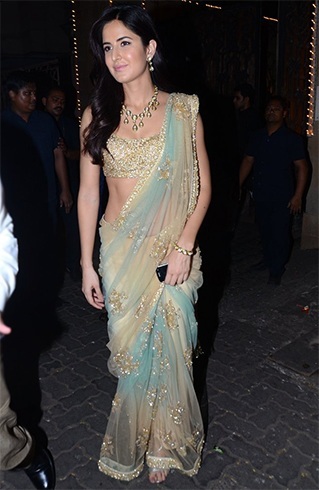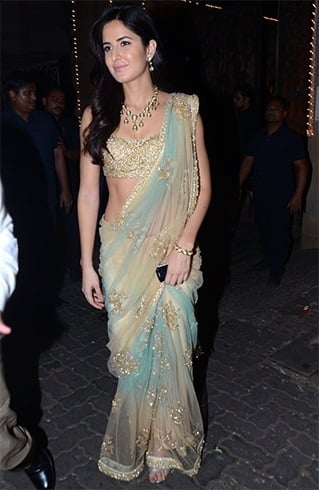 [sc:mediad]
Doesn't she truly look beautiful?
Now let's get dirty and honest here, alright. The sheer net saree is one BIG risky business. Personally, I would stay miles away from such an option and would advice everyone against it.
But did Ms. Kaif carry it well? Absolutely!!!
How many points will I give her? 12/10!!