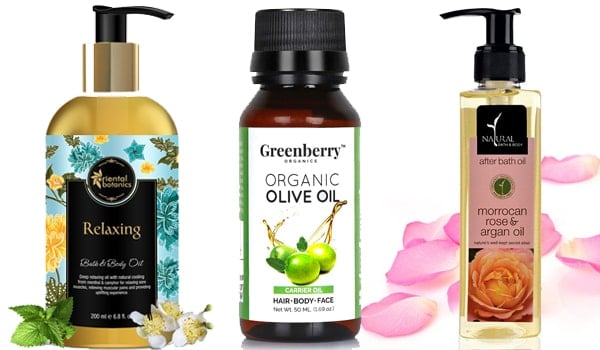 Oiling has been the most traditional and proven method of restoring all the moisture and lustre of your skin and hair. Over the years a host of moisturizers have taken over the market, but the after effects of oils remain timeless.
5 Natural Oils That Will Leave Your Body Radiant And Nourished:
The organic wave seems to have taken over the globe. People across countries lining from west to east are becoming more and more aware of the goodness in the products procured most naturally.
Freeing their body and soul from the vicious web of chemicals, the bend towards organic has been immense. However, a myth that all organic products are super expensive is actually causing people to refrain from using them on a regular basis.
We are happy to break to you that this thought process is completely deceptive and just to ensure that you do not miss out on the benefits nature has to offer we have here a list of 5 body oils that are most effective and well in budget we spotted on amazon.in.
So women bid adieu to your tons of creams and lotions, and say hello to these body oils that will render your skin much softness with no side effects to worry about.
1. Natural Bath And Body Moroccan Rose And Argan After Bath Oil:
This decadent concoction of argan oil infused with the sensuous moroccan rose is rich in vitamin E, a whole lot of fatty acids and antioxidants that will relieve your dead and dry skin, most naturally.
A liberal application post your bath will have you covered in it's exotic and soothing fragrance. Regular use of this therapeutic oil will boost your skin's health and hydration.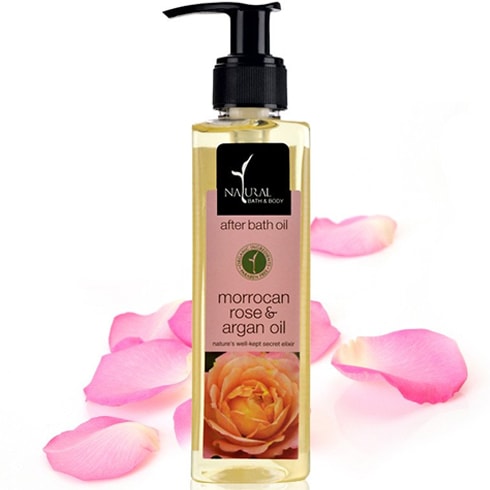 2. Forest Essential Cold Pressed Coconut Oil:
The difference between a normal coconut oil and it's cold pressed version lies in it's authenticity. A cold-pressed oil in essence is one that is extracted using natural means ensuring no loss of fatty acids in the process.
This light, non-sticky and delicate flavoured oil has been obtained by crushing dried coconuts and extracting the oil the traditional cold-pressed way with hands and without the use of heat.
This oil has anti-microbial and anti-inflammatory properties and works great as a moisturizer aiding immensely in skin repair and rejuvenation.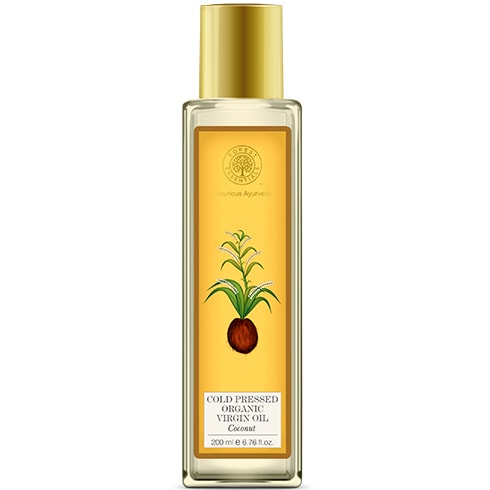 3. Greenberry Organic Olive Oil:
Olive oil has been used as a body oil for years now. This 100% organic olive oil from Greenberry just adds to its incessant list of benefits.
A cold-pressed oil, this olive oil is free from sulphate, added minerals, silicone, any colour or fragrance. Nourished with Vitamin E and antioxidants regular massage with this body oil results in a beautiful, youthful and glowing skin.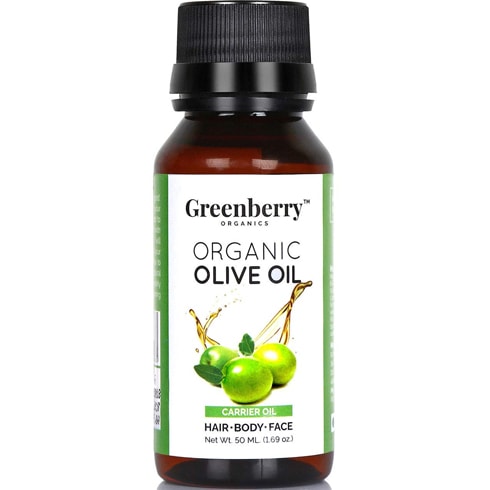 4. Soulflower Lavender Aroma Massage Oil:
Relieving you of your stress and rendering complete relaxation, this curative and remedial body oil will have a calming effect on both your mind and soul.
This pure and vegan lavender oil composite from Soulflower is a composite of goodness blending in rich ingredients like jojoba oil, olive oil, sesame and rice bran oil.
A perfect therapeutic oil, rich in antioxidants, nutrients and vitamin E, this aromatic oil works well for normal to sensitive skin types.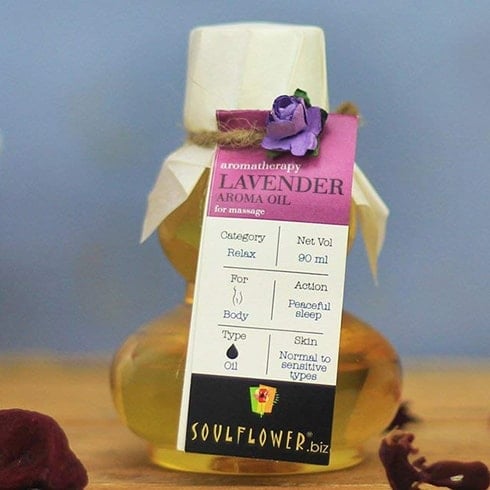 5. Oriental Botanics Pain Relief Body Oil:
A deep relaxing oil, this concoction from Oriental Botanics can help heal any muscle ache, stiffness and soreness. If you are play an active sport, or workout regularly or have a really exertive lifestyle then a massage with this oil is sure to soothe all your pains.
Made with 100% natural ingredients, this body oil glides smoothly and leaves your skin replenished, soft and smooth.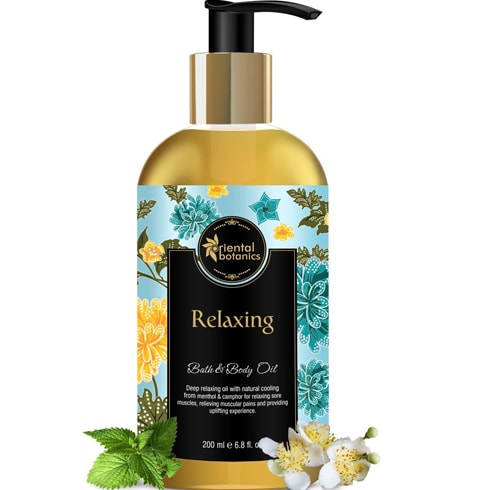 Nourished, replenished and absolutely relaxed and rejuvenated skin and body is just a few clicks away. Pamper yourself with these pure indulgences available at such reasonable prices.
Author: Sonam Maheshwari