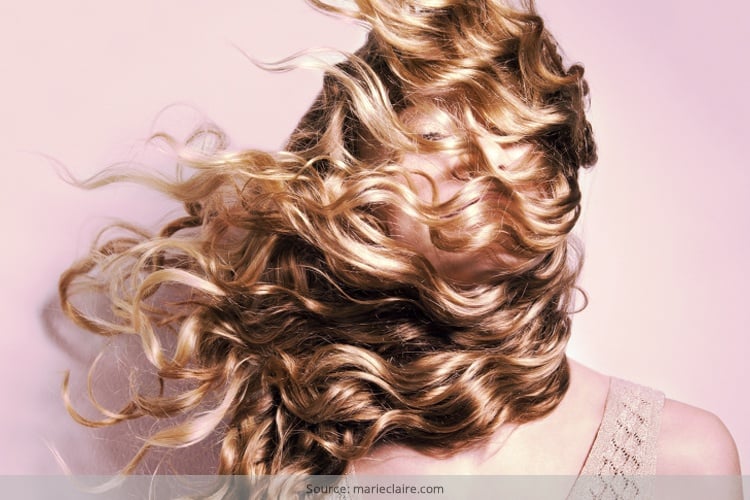 We girls live in an age of code words and short words. Are we shy of it? Can't be, as we love and say them at the drop of a hat. So no need to open your dictionary as I introduce you to the latest sweet trend called plopping.
[Also Read: Curly Hair Do's and Don'ts That Keeps Your Hair Bouncy And Luscious]
What Is Plopping
What is plopping might be the first thing itching your mind. It's just a no-heat method of drying your curls. Time-consuming process, is it? No, it's natural, easy, and can help accomplish your dream of natural curls.
Getting close on hair plopping, in this technique you have to 'plop' your hair down onto a T-shirt, wrap it up and then….just let it dry for some time. When you loosen your hair from the T-shirt, you get plopping curly hair. Sounds 'plopping' cool, right!
Materials To Plop Hair
1. T-shirt: And it's not meant to be worn, but for plopping.
2. Hair Gel: The homemade flax seed hair gel would be good. And it's so easy to make since all you need are brown flax seeds and water.
Technique To Plop Hair
To get the best level of curling power, you need to wear the t-shirt around your heads for seven hours or so. If you plop for less time, the curls might seem to be on the flatter side.
Yes, most of you might find it a bit uncomfortable sleeping with your t-shirt on your head, but once you learn the process, then it will be easy for you to adopt it. You can also try out hair plopping during day time when you are relatively free.
Steps To Plop Hair
1. Wash your hair and wrap up your hair locks in a Turbie Twist microfiber towel. This will help in absorbing most of the extra water. Leave this on for about 5 to 10 minutes while you get dressed.
2. It's time now to take off the Turbie Twist towel, and brush your hair gently with a wide-tooth comb. Also apply some amount of hair gel to each section of your hair as it will decrease the hair tangles, while the flax gel will reduce the frizz.
3. Time now to start hair plopping. Lay out your old t-shirt on a bed or a flat ground where the collar of the t-shirt is closest to you.
Now put your hair down onto the center of the shirt. It's like saying that let your hair pile up on each other and then press the top of your head onto the shirt.
4. Fold up the bottom of your shirt and place it at the base of your neck (or hairline).
5. Start pulling together the sides of the shirt and begin the process of twisting them around. Then you take the two side ends of the t-shirt that you have been twisting, bring them together at the base point of the shirt and tie them like a knot of a shoe.
6. You can now lift up your head. See to it that you have adjusted the back and secured it.
7. Now you are plopped and ready to go to bed. The morning next, you can go in for a shower and then fix your hair at the end.
8. Add one more round of flax seed hair gel to each section of hair so that you can get the curl to shape the way you like and decrease the frizz. Do a bit of scrunching around this time to make the curls springy and bouncy.
9. Now you are done Plopping without putting into use any heat, electricity or pricey curl gels. You will love plopping wavy hair, plopping short hair or plopping curly hair at the comfort of your home.
So how did you find this hair plopping idea? Want to try it out? Let us know your feedback in the comments section.