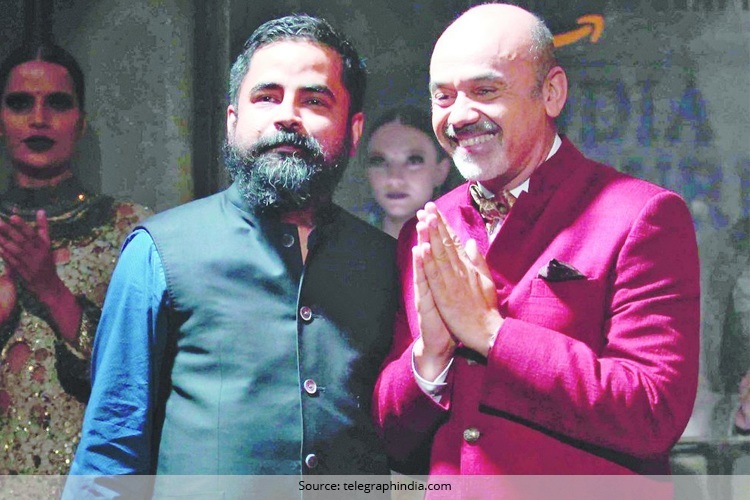 Few days ago, we had informed you all about the upcoming fashion week and how Sabyasachi Mukherjee was going to open it.
Well, the festivities have begun and true to his word, Sabyasachi Mukherjee has opened the Indian Couture Week. And just like he had promised, he did collaborate with Mr. Louboutin and gave us some sexy shoes to look at!
While we are excited about the shoes, we have taken his upcoming collection for granted. BIG mistake there!!
Because his collection is like never before! Sure, the colour palette is somewhat similar, but you know? The designs and fittings are exquisite!
Here, take a look at them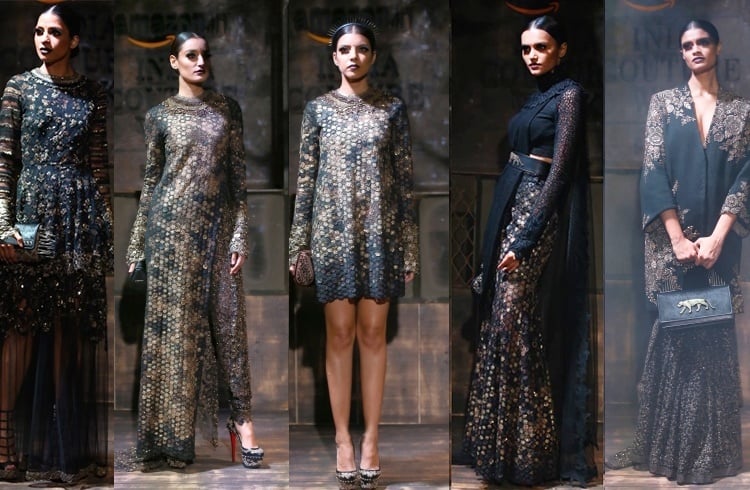 I can just imagine the likes of Deepika Padukone and Kalki Koechlin waltzing around in Mr. Sabya's creations. Can you guys picture these beauties wearing Sabyasachi Mukherjee's latest collect? We sure can!
Here's the dull-antique gold version of his line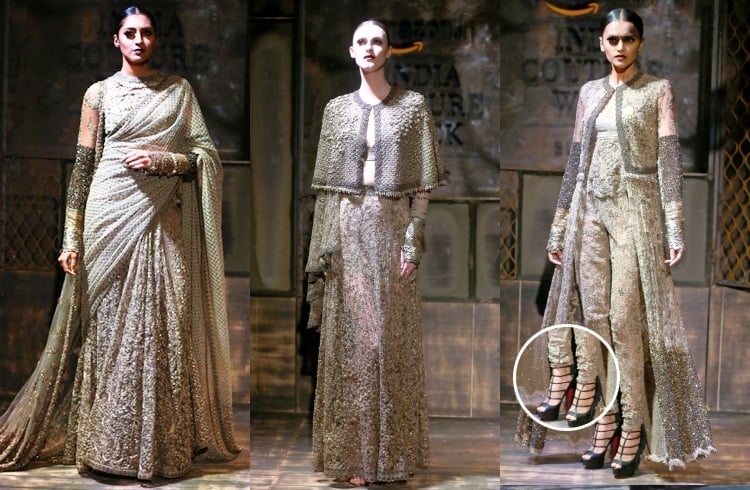 [sc:mediad]
Can you guys spot the much coveted red Loubouis? *teehee*
And then there's the slightly off-white themed version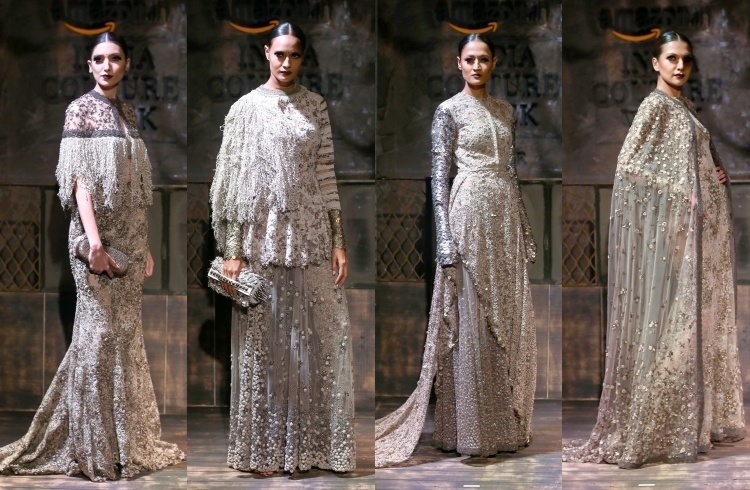 And finally, brace yourself! Because the best is yet to come.
Are you guys ready to take a look at the BAM red bridal-esque collection?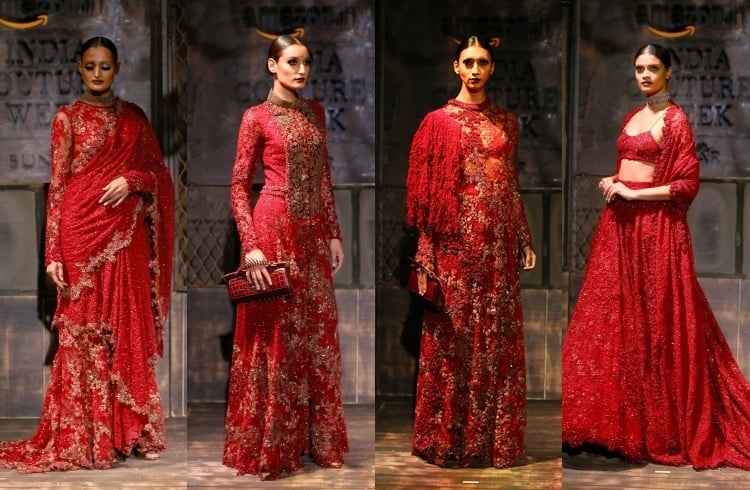 These outfits with specially made Louboutins will definitely be any bride's dream come true. Do you guys agree?