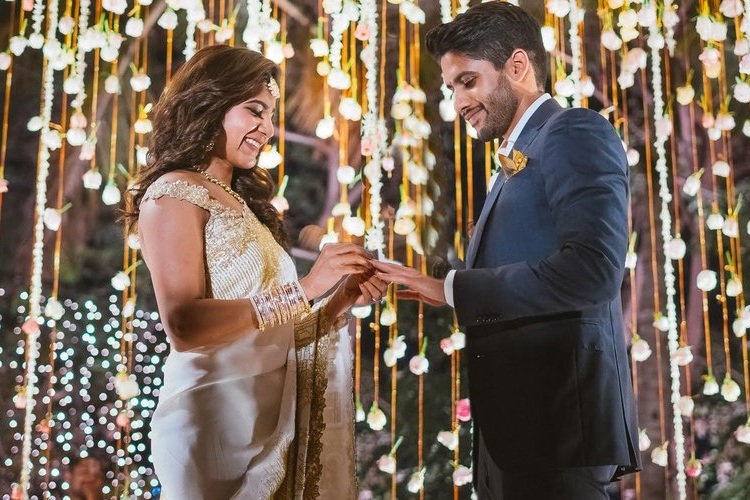 The lovebirds of Tollywood are officially engaged, and it's a pleasure seeing this happen. The much talked about couple, Nag-Sam got engaged at N-Convention over the weekend. Soon to be married, they looked super cute in their engagement photos. Keeping it a small family affair, that saw a whole lot of love more than anything else.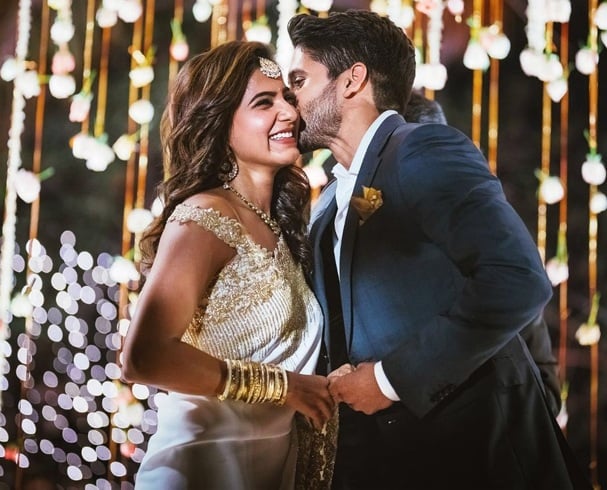 The Akkineni family radiated contagious smiles and love, that filled the small family affair engagement.
[sc:mediad]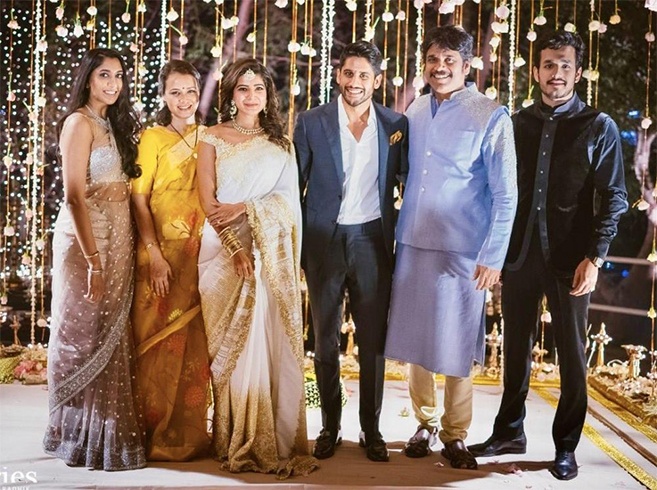 Samantha kept the excitement real with her instagram handle with her super cute captions for Nag over the months, and seeing it finally happen was true happiness.
[Also Read: Samantha Prabhu]
Donning an off-white and gold custom made saree by Koëcsh by Krésha Bajaj for the engagement and Samantha looked drop dead gorgeous.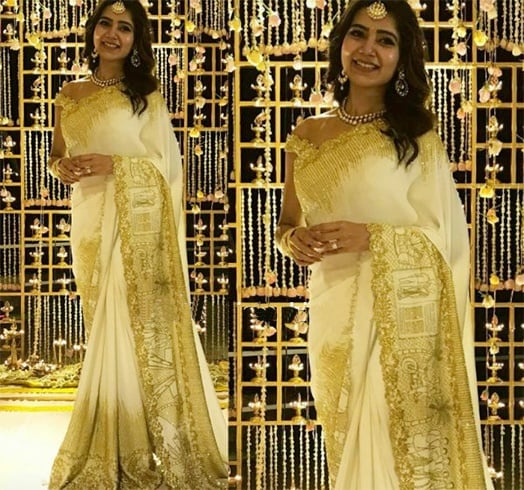 The custom made ornate saree featured embroidery of their love story, starting from the days of their first movie to covering all the important dates as their journey went on. It was a mind blowing surprise for her fans. Hats off to the creativity level, we must say! SO much detail with such perfection, what more does a bride need?
Here's the making of the gorgeous love story sari:
Our congratulations to the couple!
Images Source: chitramala.in