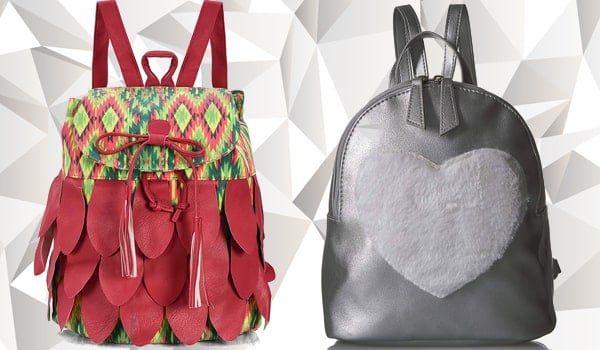 Along with bidding adieu to the first half of the year, we also gave farewell to our spring summer closet, for now is the time to pull up or rather out, those socks. Autumn-Winter collections please take over.
Forgive us for parting you with your beloved backpacks from the last season and introduce you to an all new range of Fall backpacks.
5 Backpacks That Will Get You Into Spotlight This Fall 2018:
Backpacks have been enjoying attention for quite some time now. With all the luxe brands, the Burberry's and the Gucci's and the LV's sweating it out to create the most fabulous backpacks, we can comfortably say that the Backpack future is pretty much bright. Which gives you all the reason to own one that will take you through the winter months most stylishly.
To get your search started we pulled the season's best available on amazon.in.
1. Multipurpose Orange Backpack:
The beauty of this backpack lies in it's warm and engulfing tone of orange and the multiple ways it can be carried. A standard sized piece, this backpack will embrace your belongings in an organized and fashionable way. This orange bag can be taken on one side or can be held on the back as backpack. A spacious mid-sized bag, this one can work from being your day pack to college bag to mini travel backpack.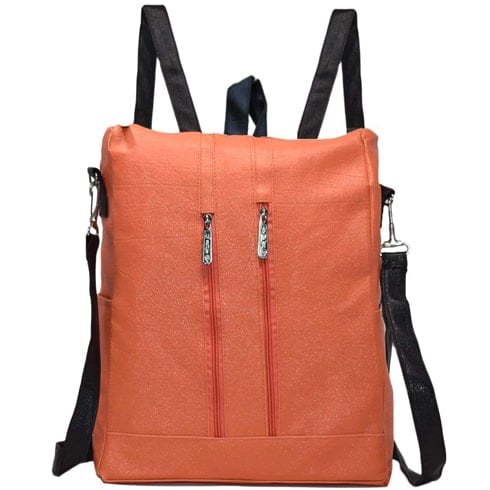 2. Olive Leatherette Backpack:
With tones of khaki still doing rounds in our wardrobe this olive backpack will be a fitting add on. Drawing inspiration from the classic luggage boxes, this backpack made from superior quality leatherette is sure to amp your oomph. Work it cleverly with both your western and Indian outfits to create interesting and statement looks.
3. Multi-color Leather Canvas Backpack:
This backpack will let you fly to the top of the fashionista scale courtesy the bright melange of colors loaded with leather feathers. Meant only for the bold fashion aficionados, this backpack can be carried everywhere you can imagine. We suggest you pair this one with outfits that boast of new age loose fit contemporary cuts and shine like a superstar. The warm marsala will go perfectly with the trending nudes and khakis.
4. Faux Fur Heart Mini Backpack:
Love is in the air and now on backpacks too. Melt hearts with this silver backpack the epicentre of which is adorned with a heart warming faux fur heart. Cute and chic this one will surely upgrade your white shirt and all black lookbooks most fabulously this fall. With metallics regaining ground, this silver backpack will render all the zing to your fall fashion stories.
5. All Bling Backpack:
If you are bored of carrying clutches to your party nights, then this piece of electricity is for you. When the disco lights will turn towards this blue sequined backpack you are bound to shine and sparkle on the dance floor. With your essentials safe and sound as you dance the night away this backpack is both utilitarian and fashionable.
With these backpacks in your closet you are all set to turn your glamorous side up this winter 2018.
Author: Sonam Maheshwari